Yesterday, ASUS finally started rolling out launch details for their ZenFone AR – sort of.   We still don't have a release but Verizon began taking pre-orders so we can presume that the official launch is coming soon-ish.  The ZenFone AR was originally unveiled at CES and is finally about to see the light of day half a year later. 
The ZenFone AR is quite the powerful device along w/ being capable of handling both AR + VR in one device.  For a recap, it will offer a 5.5inch QHD AMOLED display, powered by a Snapdragon 821 CPU, 6GB of RAM, 128GB of storage expandable via microSD, and a 3300 mAh battery.  
The ZenFone AR can do both AR & VR and do it well.
It touts 3 different cameras on the rear w/ one for motion tracking, another for depth sensing, and a f/2.0 23MP camera utilizing both 4 axis-OIS + 3 axis-EIS along w/ the TriTech autofocus.  The selfie camera is a f/2.0 8MP camera too BTW.  This is currently the only phone that utilizes both Google Tango AR & Daydream VR platforms as well.
 We shortly demoed it at Google I/O back in May and got a chance to demo it yesterday more in depth to really see how their AR cameras + tech work.  So far, color me impressed but we'll dive more into it when we get our review unit.  
Verizon is selling it for $648 or $27 per month via payment plan as well.  ASUS is selling the 6GB RAM/64GB storage size for $599 & the 8GB RAM/128GB storage size for $699.  So who's interest is piqued by this?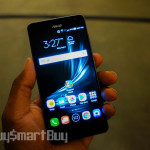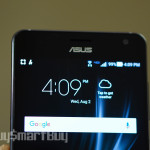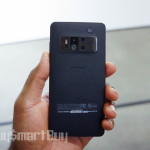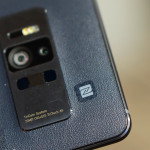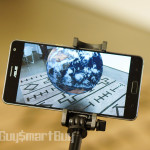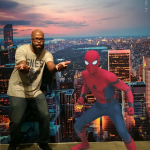 ASUS | Verizon