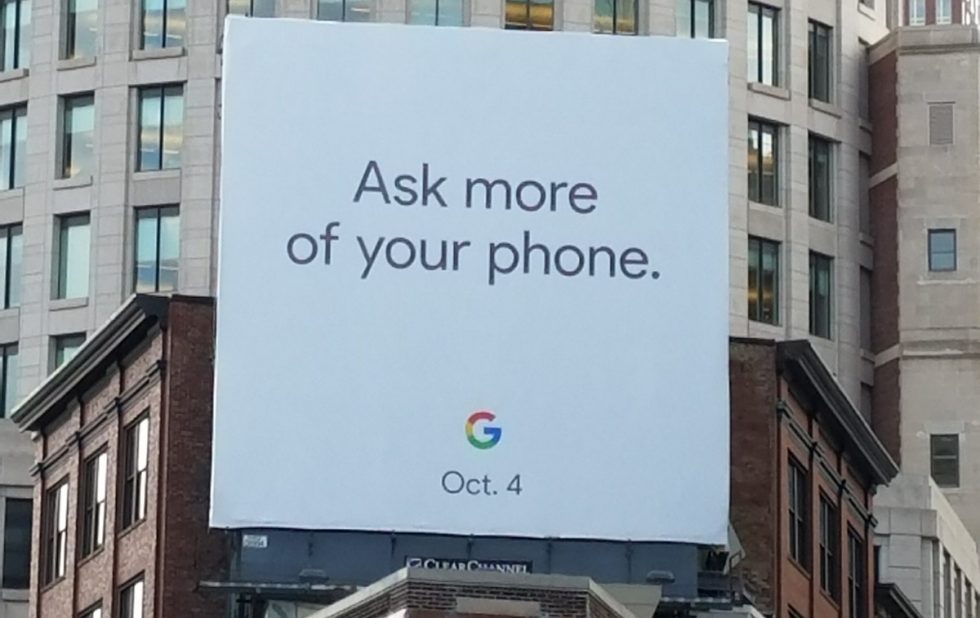 Now that Apple, LG, and Samsung has unveiled their end of the year flagships, it will soon be Google's turn to do so w/ new Pixel phones.  Last year, Google had their Pixel event on October 4th in San Francisco.  Thanks to a Droid-Life reader who sent them a photo, it looks like the same thing is happening this year on the same date.
The photo that was sent in last night was for a billboard saying ask more for your phone w/ the 'G' Google logo and the October 4th date.  This morning, we got the official invite for it as well.  As far as we know, HTC will be behind the Pixel 2 w/ a 5inch 1080p display & squeezable bezels.  LG will be behind the Pixel 2 XL w/a 6inch OLED display.  
Now these are the phones I've been waiting for all year as last year's Pixels were amazing other than the bland design.  So who's excited about this?