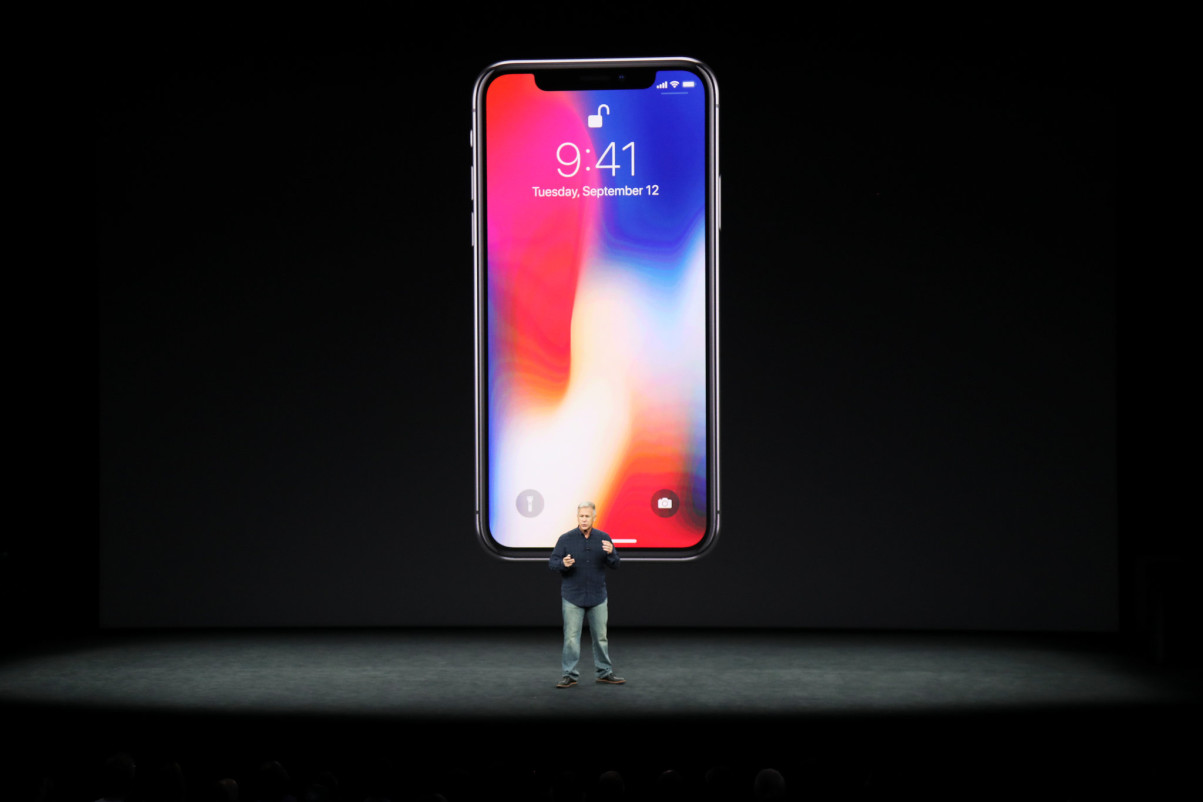 We knew this was coming and it is now official.  Introducing the iPhone X (as in the Roman number not the letter) from Apple.   This is the new bar for Apple's flagship phone to celebrate the 10th anniversary of the iPhone this year.
Apple finally catches up to Android w/ the iPhone X.
The iPhone X offers a 5.8inch OLED Super Retina Display w/a resolution of 2436 x 1125  458ppi, powered by a hexacore A11 Bionic CPU, custom GPU, dedicated neural engine to handle augmented reality features, the same wireless charging from the iPhone 8, a battery that lasts 2 hours longer than the iPhone 7 (whatever that means), dual 12MP cameras w/ f/1.8 + f/2.4 telephoto lenses + Dual OIS, the front-facing camera supports Portrait Mode & Portrait Lighting as well.
Since you have no Home button or Touch ID, you'll have to rely on Apple's new Face ID for security on the iPhone X.  You will also be able to create emojis based off your face called Animoji.  You can access Apple Pay by double tapping the side button and activate Siri by long pressing the side button as well.  Swipe down to get to the Control Center & swipe up from anywhere to go back to the homescreen.  This is like webOS for those of you who remember it.
The iPhone X set to arrive on November 3rd and will arrive in 2 storage sizes of 64GB & 256GB.  We only got a price for the 64GB which starts at $999 and pre-orders kick off on October 27th.  
So are you impressed or underwhelmed w/ the iPhone X?