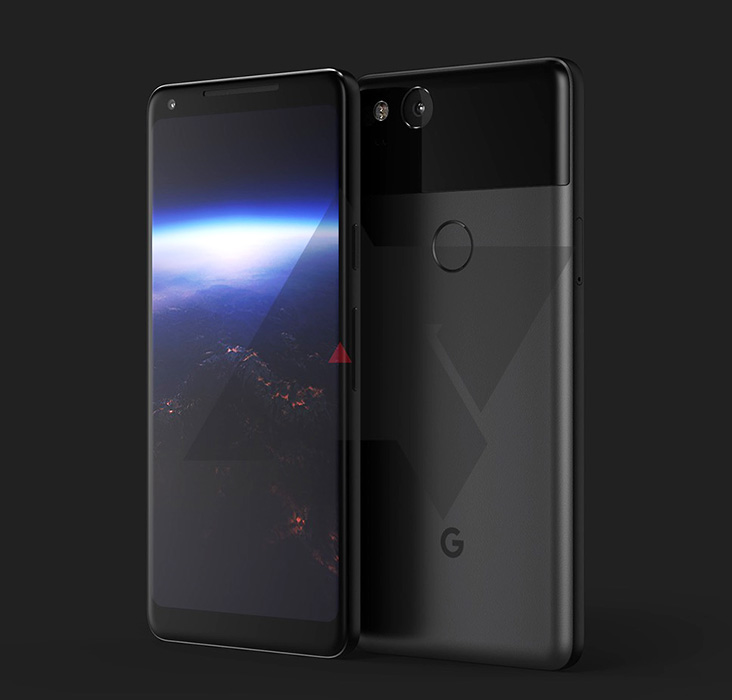 Even though we got LG & Samsung out of the way, we still got Apple & Google on the way w/ new flagship devices for the year.  In regards to Google, we're still getting a bit more clarification on what to expect for the Pixel 2.  Thanks tot he folks over at 9to5Google, I think we can narrow down our expectations.  
So for starters, they're talking about a new base model of storage now starting at 64GB rather than 32GB which is always welcomed & keeping the 128GB option.  Next up, the body is getting beefed up to an IP68 waterproof rating for dust & water resistance.  Design-wise, it's still looking like the image from the image above from Android Police as a refresh of last year's design.  However, it will add the lovely feature of an Always-On display. Then, it looks like the headphone jack will be leaving us in favor of front-facing speakers as they will ship w/ a USB-C to 3.5mm dongle.   And lastly, Google may just keep a good thing going w/ its electronic image stabilization over OIS.  If ain't broke, don't fix it, right?
HTC is supposed set to make the standard 1080p Pixel 2 w/ squeezable bezels while the Pixel XL 2 will be LG made utilizing a 6inch POLED FullVision QHD display.  Both devices will run Android 8.1 which will be the latest version at the time of launch.  It is said to offer Google Lens feature unveiled back at I/O this year.  Who knows what extras will arrive w/ that?
Since the Pixel had amazing cameras and an uninspiring design, will the sequels lure you back again w/ everything laid out here?