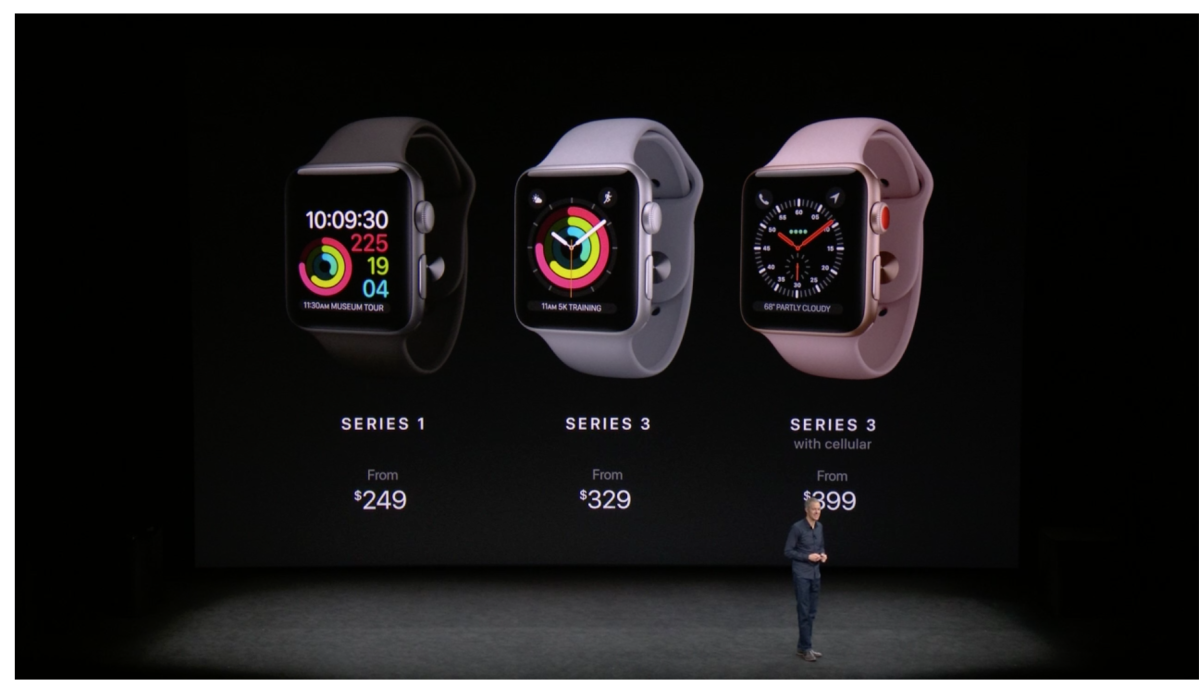 Along w/ the everything else set to arrive, Apple refreshed their wearable w/ the 3rd-gen Apple Watch running watchOS4.  From 1st glance, it doesn't look like much has changed but there are some new goodies along w/ this one.
For starters, we have new LTE connectivity this time around to use the watch w/o having it being tethered to your iPhone.  It will utilize the same number as your iPhone for iMessages & calls by using a smaller eSIM.  Powered by a dual-core CPU which will allow Siri to talk to you and stream 40 million songs w/ Apple Music.  
You've got better details w/ the heart-tracking feature to offer more recovery, resting, & active HR throughout the day and they added smart activity coaching for better exercising.  All of this while being the same size as the Series 2.  
The new watchOS4 software  will be available next week on September 19th to those w/ older Apple Watches.  The Apple Watch Series 3 will start at $329 for the Wi-Fi model and $399 for the LTE models to work w/ AT&T, Sprint, T-Mobile or Verizon.  
So who's interested in an LTE Apple Watch?