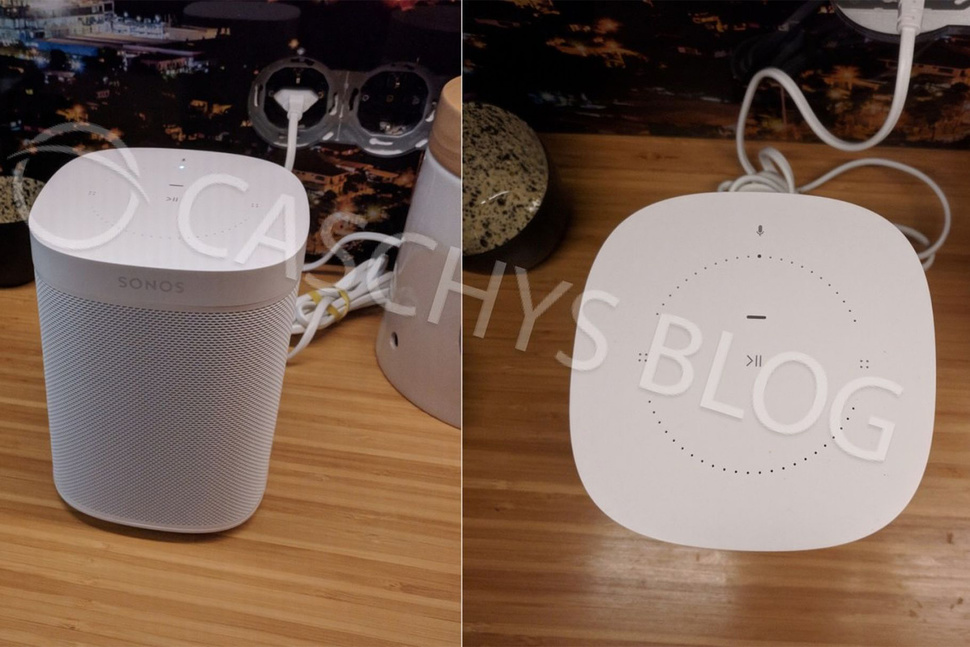 Earlier this week, we got the 2 images above on what will more than likely be the new smart speaker from Sonos.  They are courtesy of a reader from a German blog Caschys Blog and they match up to FCC filings & other possible details from leaks.  
Think Play: 1 w/ new controls & digital assistants.  
We see a new mic icon which would be for voice controls, a ring, Play/Pause, Skip Forward, & Skip Backwards.  We originally thought of it to have only Alexa on-board but now we can expect multiple virtual assistants inside.  Hopefully, it's just Alexa & Google Assistant but I wouldn't be surprised if Siri made the cut.  
Whatever the case, next week all will be revealed.  I just wonder if there will be any other announcements coming form Sonos or is it literally just this.
What do ya'll think of the new Play:1 smart speaker?