It's been close to a year since Google's 1st entry into smart speakers w/ the Google Home.  A lot has happened since then as they have added tons of new abilities & features.  But so has its competition: the Amazon Echo family of products.  This all changed just recently.  
Last week, Google unveiled new additions to their Google Home lineup.  The larger Home Max due out later this year and the smaller Home Mini.  This is Google's response to Amazon's Echo Dot that is about the size of a donut. We spent a few days getting to know the Google Home Mini.  Time to dive in to see what difference a year makes.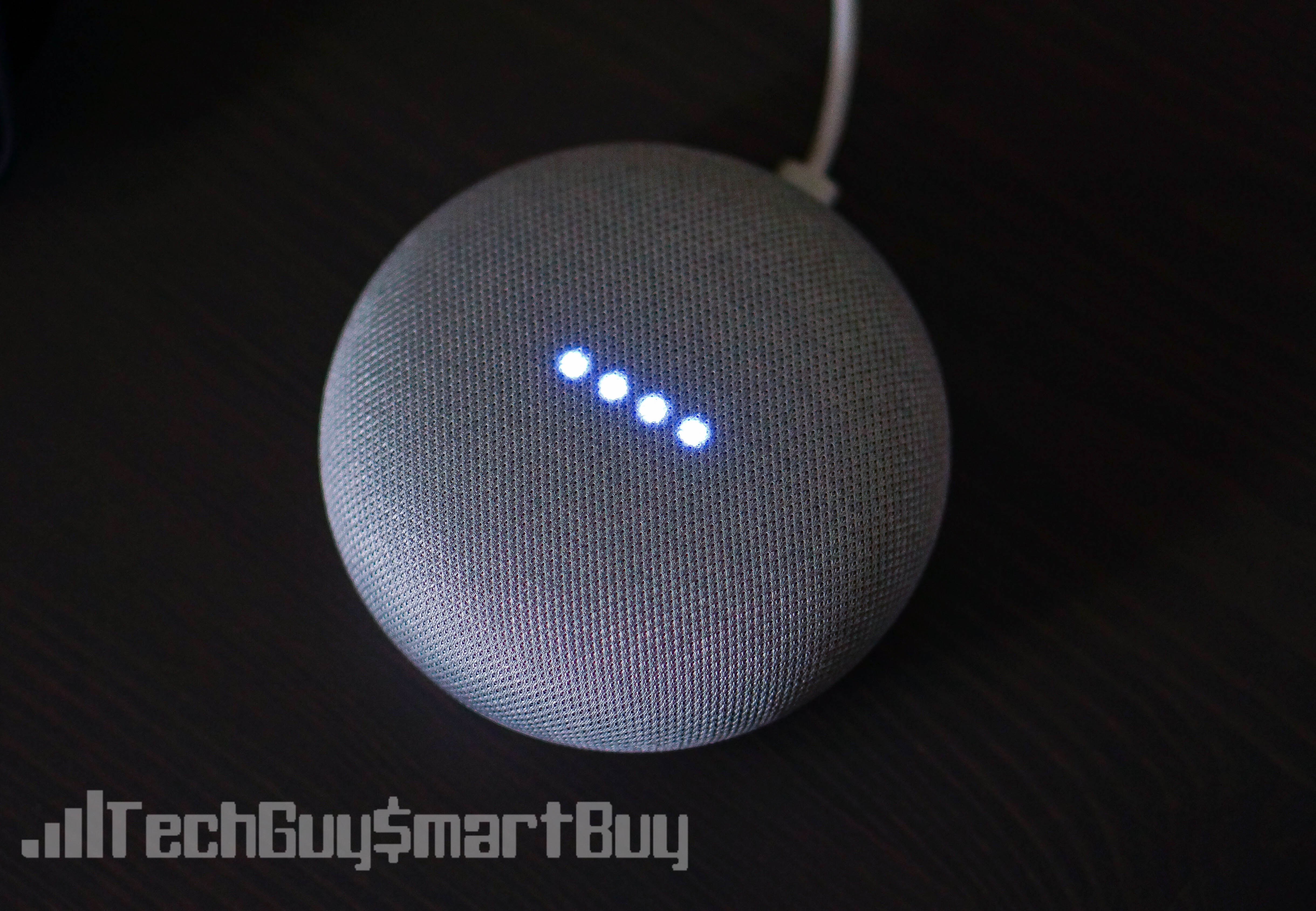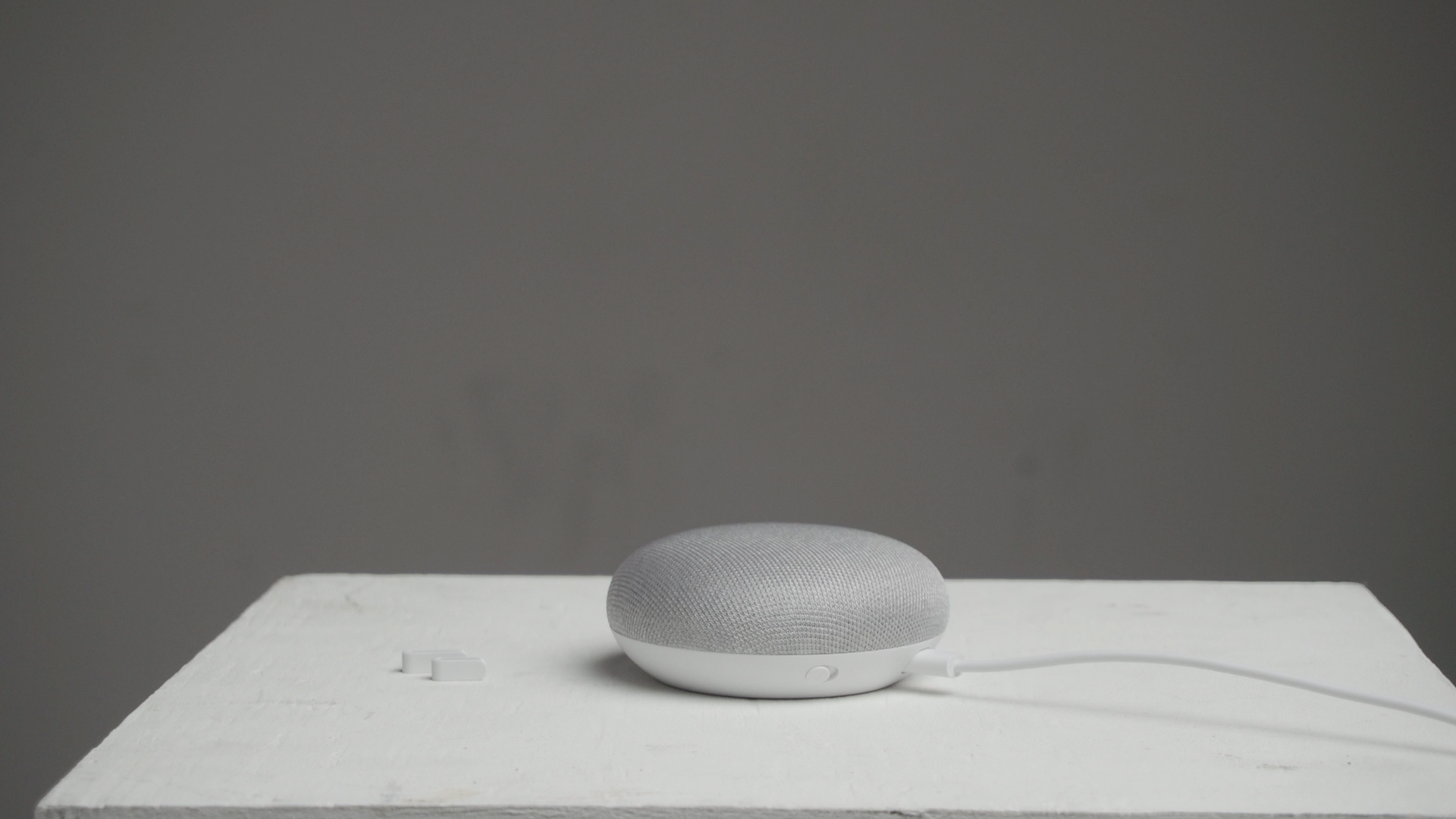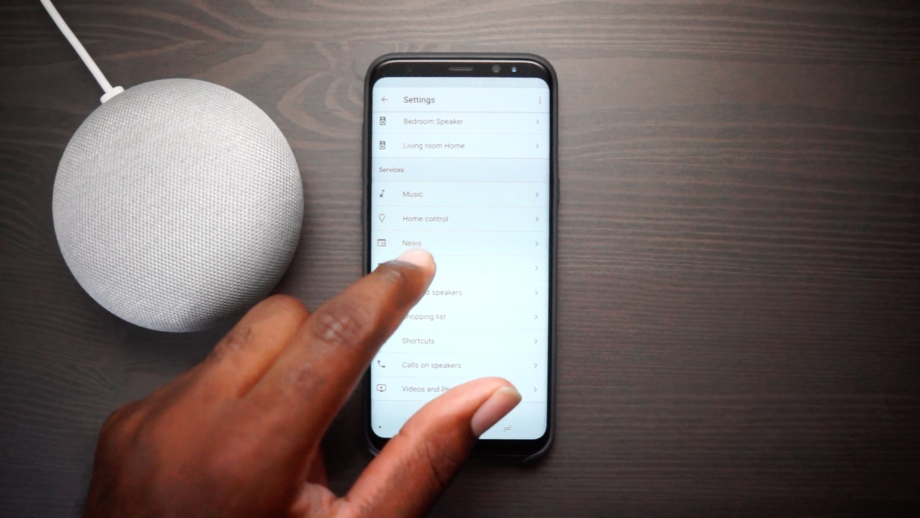 Let's talk about its look.  The Home Mini utilizes a lightweight cloth top w/ plastic undercarriage & a rubber footing.  A clean design other than a Mute button & micro USB port.  The cloth top acts like the original Home where it is touch sensitive.  Tap the center to Play/Pause, long press to activate Google Assistant, tap left side for volume down & right for volume.  
Don't let the small size fool you, this has more sound than you think. 
Now let's shift into the sound.  The audio is provided by 40mm drivers on a 360-degree speaker & far-field microphones.  The Home Mini supports HE-AAC, LC-AAC+, MP3, Vorbis, WAV (LPCM) & FLAC audio formats.  Still, packs a pretty good punch for a small fry like this.  No 3.5mm jack as this will only work on Chromecast-supported speakers/products.  The Home Mini can be added to your home as a secondary Home device in another part of your home.  
When testing this in another location, I accidentally cast a show at home from there.  This scared the hell out of my wife who was at home cleaning when the TV powered on and played 'Real Husbands Of Hollywood'. I thought it was pretty funny.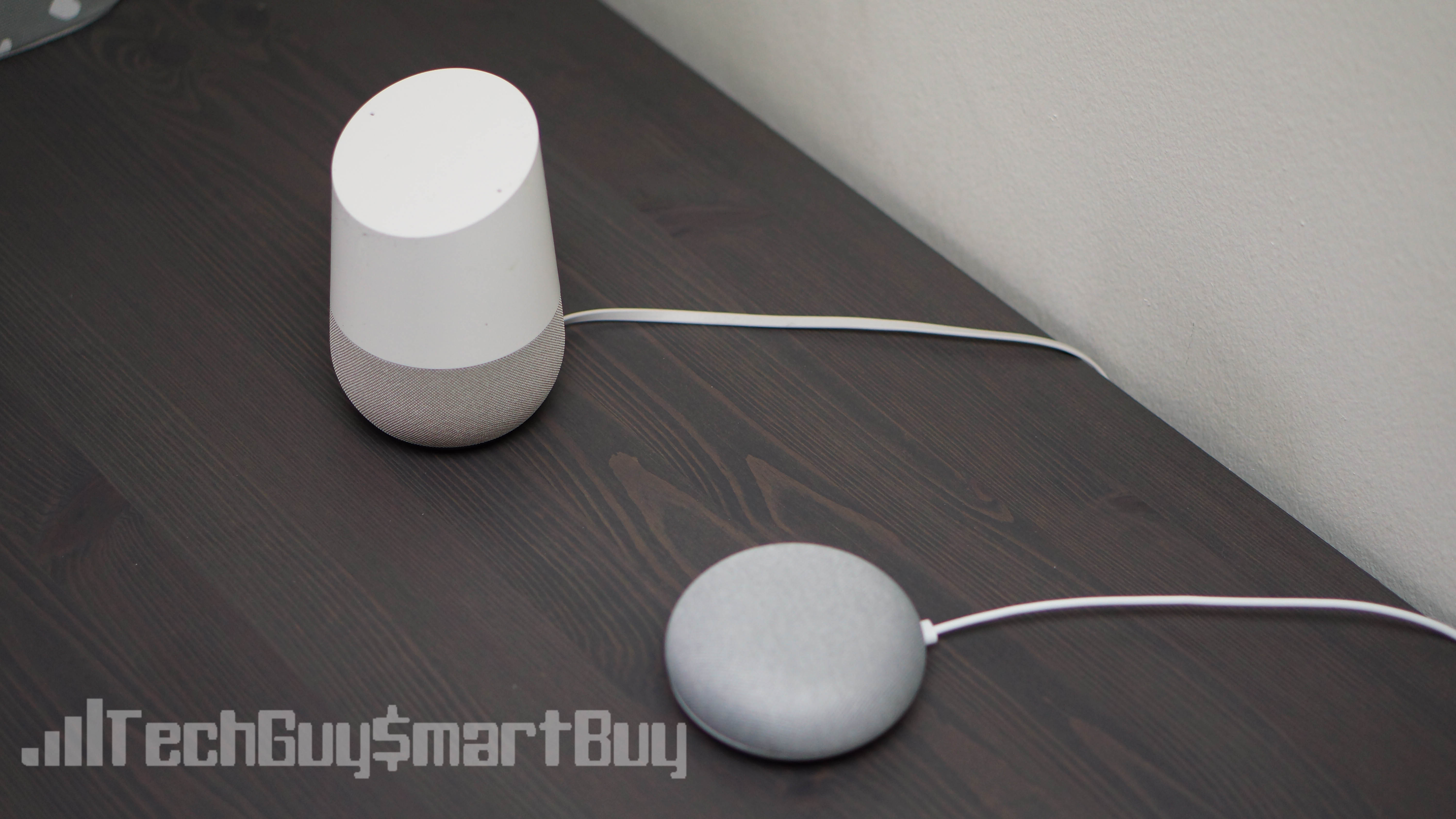 Here's all you can now do w/ Google Home products:
Ask about the weather

Use as an alarm

Stream content to Netflix

Google anything

Call an Uber

Order Domino's

Set reminders

Create a shopping list

Use your own phone number when making calls from Google Home
Broadcast announcements to this & other Home speakers

Morning updates (calendar, news, & weather info for the day)

Send info/search results to your phone

Find your phone

Over 50 games/puzzles and Disney stories that can be read to your kids

Turn off your Chromecast-connected TV

adjust light/color for Hue lights

 

SmartThings support

Use w/ IFTTT smart home recipes

Do more w/ Nest products.  So along w/ changing the temp, you can access streams from the Nest Cams & the new Nest Doorbell.
No limitations in abilities between the Google Home & Google Home Mini.  
When compared to the original Google Home, there are tons of similarities but a few obvious differences.  In regards to its abilities, there are none - even down to making phone calls.  Which is an interesting note as the Echo Dot needs a speaker to really compare.  The size difference brings more sound for more $$$.  Other than that, the Home does pack a bigger punch.  You got a lot more treble & bass present when listening to music & casting media.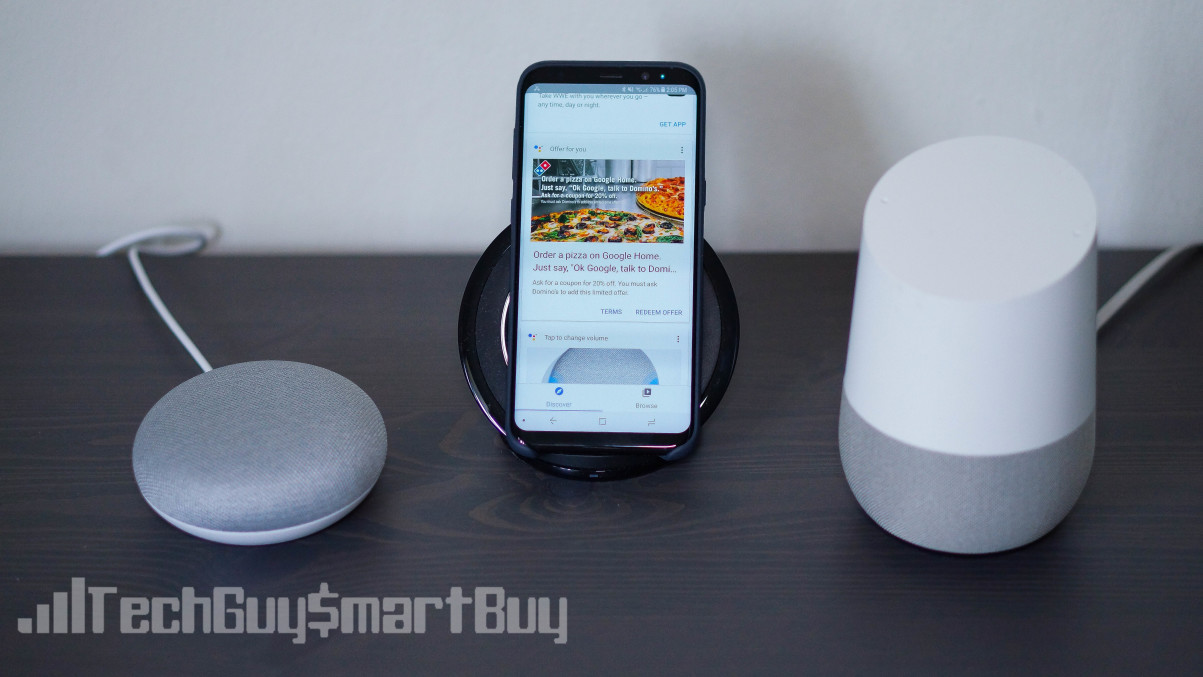 Google Home Mini: a smaller Home w/ less bass & not as loud.
TG 2 Cents
The marketing behind the Home Mini says 'Small and Mighty'.  Definitely, a suitable slogan for it as other than bigger sound, a no compromise, smaller Google Home.  All at a fraction of the price of $49 while many Pixel 2 pre-orders will score you one for free.  
The Home Mini is a more customizable solution to enter the world of smart home or just want to do more but by voice.  You can still see all of the data Google stores at myactivity.google.com and mute the Home Mini when not in use.  Other than that, I got no reason to tell you not to pick one up.  Good to know if you're on the fence about which one to buy or should add this to your current Google Home setup.  Despite the sales & popularity of Amazon's Echo, I think Amazon should be concerned about Google's smart speakers.