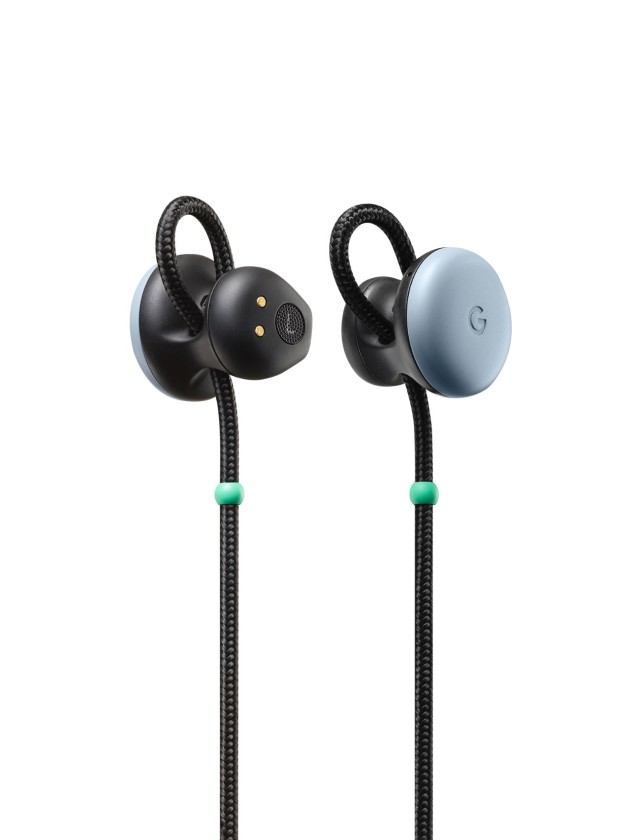 One of the much more interesting thing from today's Google Pixel event is the Pixel Buds.  Google's take on wireless earbuds will work hand-in-hand w/ Pixels and other Android devices.  These aren't just your regular earbuds as there is some AI capabilities inside.  
The Pixel Buds is powered by Google's Assistant on the right earbud as you can use it to get directions, set reminders, music, messages, & more.  Also, on the right earbuds offer a gesture pad to switch songs, answer calls, adjust volume, and more.  But the key feature here is the instant translations of conversations via Google Translate in real-time.  It works w/ over 40 languages and is kind of amazing.
You get 5 hours on a single charge and the charging case can get you up to 24 hours of juice in total.  It will cost you $159 and due out in November.  One of many interesting Google unveiled today.  Google ain't playing today as their coming for all companies and want to take their spot.  
Who's grabbing a pair of Pixel Buds w/ their Pixel 2?