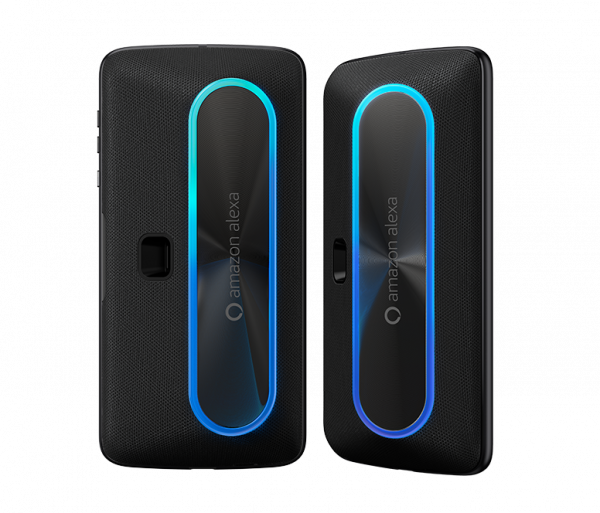 It was leaked about a week or 2 ago online and it now official.  Say hello to the 1st smart speaker from Motorola w/ Amazon's Alexa built-in.  All in the form of a Moto Mod.  Yes, just snap it on the back of your Moto Z device and gain the power of Alexa.  
Once you're set up, you can adjust your temperature, turn on lights, make calls, get the weather, call an Uber, and everything else you can do w/ an Alexa-powered product.  And like many of the other Mods, it has a 15-hour battery inside so it won't drain your the battery on your Moto Z.  
Nice to see Motorola is still cranking out interesting Moto Mods for the Moto Z family of products.  It will arrive sometime next month for $150.  For our Moto Z owners out there, is this something you might be interested in?