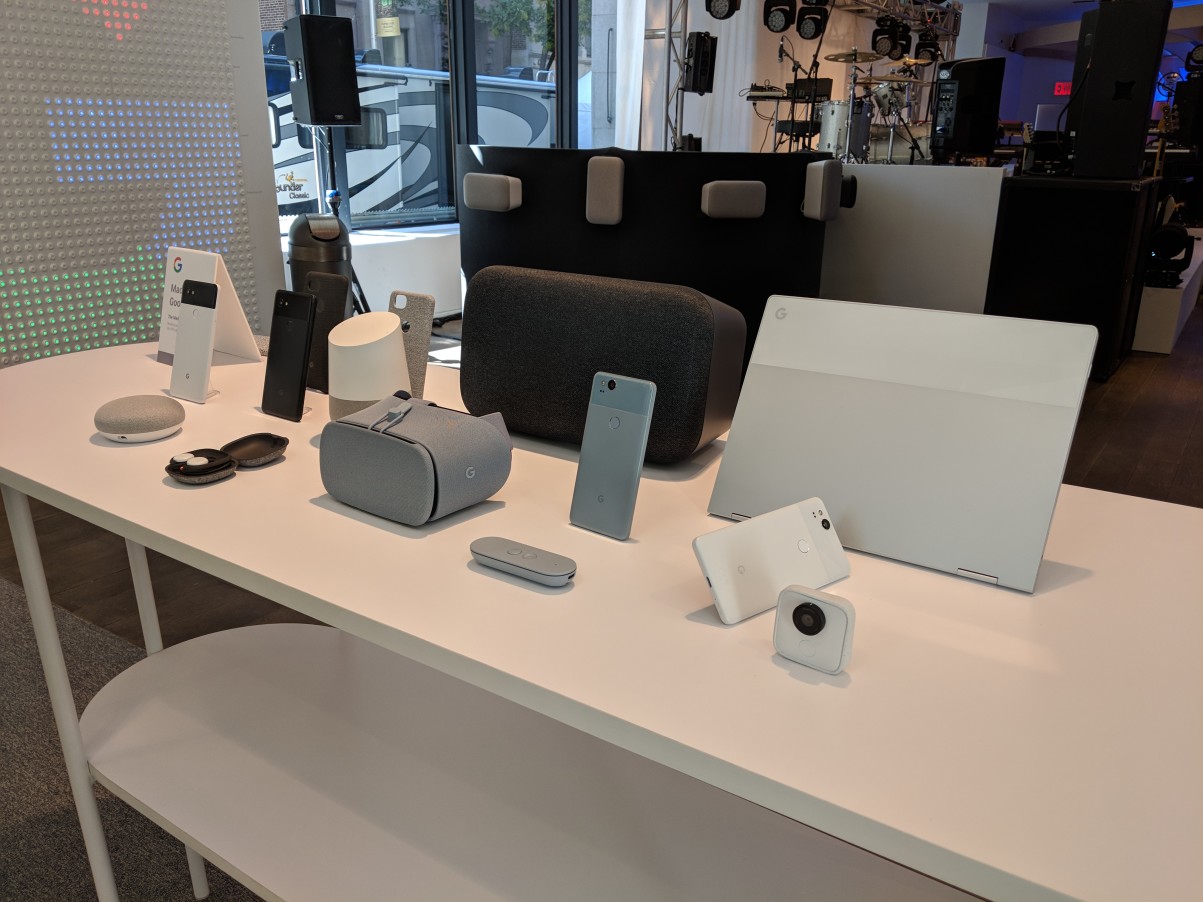 On Tuesday, we got a chance to check out everything Google unveiled back on the 4th an at NYC location.  Everything was much better to see in person BTW.  Like last year, this location will become their pop-up shop from today until December 31st.  
Now that Google is in the hardware game, they need locations for interested consumers can give it a spin.  This might be the beginning of that changing.  So not only can consumers come in and demo the products but now they can also buy Google products from here.  And where is here: 110 5th Ave in the Flatiron District of NYC and 8552 Melrose Avenue in LA.  
Starting off, you'll be able to buy the Pixel 2, Pixel 2 XL, & Google Home Mini as everything else will arrive over the next few weeks.  Swing by and check it out.  They got a DayDream VR section, Google Home Max  & Mini area, PixelBuds, and more.  
And w/ the Pixel 2s already on backorder, this might be the best way to score one instead of waiting.