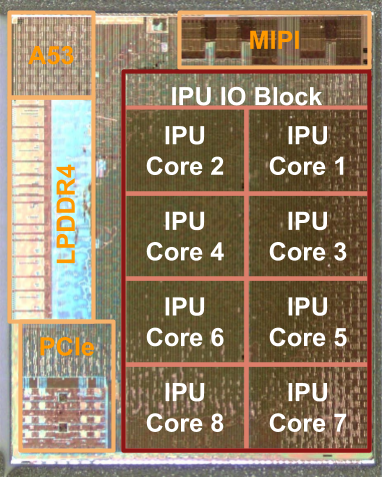 On Google's October 4th event, they held back a bit of info in regards to what's inside of both versions of the Pixel 2.  It is their very own custom imaging processor called the Pixel Visual Core.  This is an 8-core CPU that works hand-in-hand w/ Google's software for their HDR+ photography.  This allows the new Pixel to process HDR+ imagery 5x faster than solely using Snapdragon 835 w/o effecting the battery life.  
One of the bigger things is that this chip will make Google's HDR+ shooting available to 3rd-party camera app.  So you won't have to wait for a mod to pop up on XDA Developers to get this feature.  Google will be rolling out new features & abilities to the Pixel Visual Core over time to keep their cameras on par w/ the competition over the years.  The crazy thing about all of this is that it isn't even turned on yet.  It's inside of the phones but currently not in use.  It will turn on for an upcoming developer preview for Android 8.1 Oreo in coming weeks and arrive on 3rd party apps later.  
Interesting move as this is another clear sign that Google is officially a hardware & software company and they ain't playing around w/ their products.  The camera itself is already the best shooter in the land.  This will ensure that title moving forward as well.  Looking forward to giving it for a spin when it goes live.  
Thoughts?