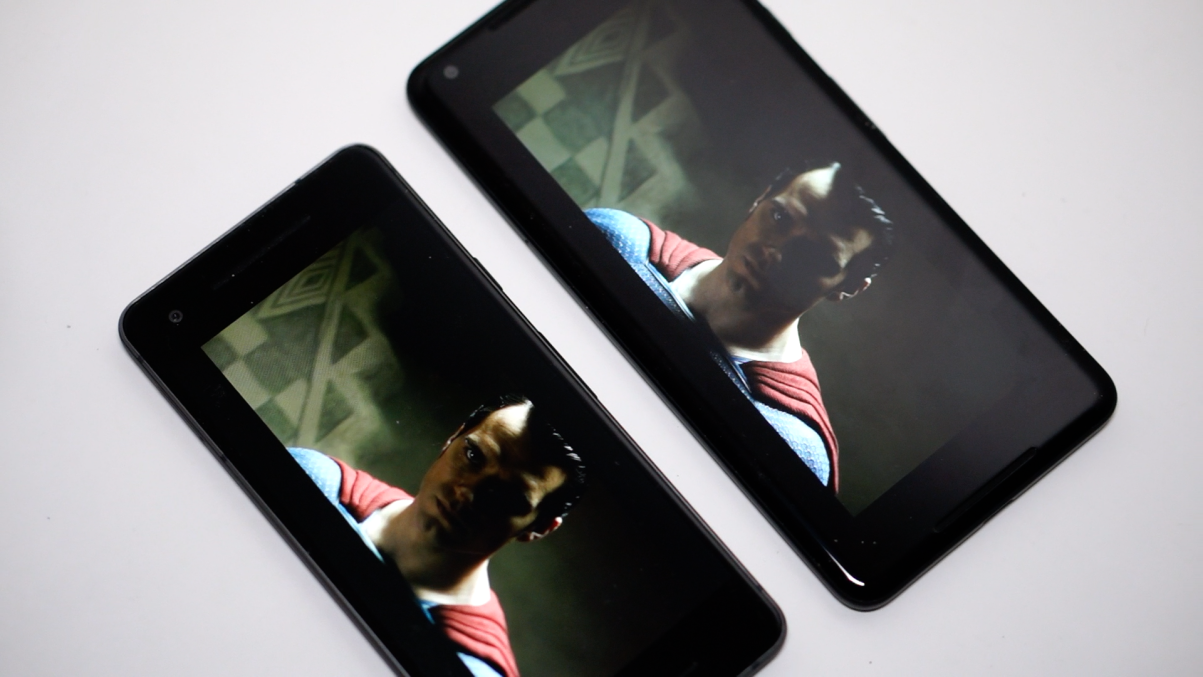 So in case you haven't heard by now, Google has been shipping phones w/ not so good displays or LG did them dirty.  Which ever you believe is true.  The pOLED panels on the Pixel 2 XL shipped w/ muted colors and then users/reviewers noticed Blue tints & image burn of the navigation buttons. 
This is not the attention Google may have been wanting for their new Pixels.  They recently addressed all of the issues in a post in their Pixel forums.  For most part, they stand by their statements but offered solutions upon the horizon as well.  
They stand by their point of the Pixel 2 XL having more natural colors.  But to appease the masses, they will roll out the option for Saturated Color Mode in a future software update.  

As far as the burn-in is concerned, they plan on adding a fade option for the navigation bar along w/ more White to better prevent it form happening in the future.  
Both of these solutions along w/ adding an extra year of warranty to your Pixel 2 XL.  Giving you a 2-year warranty and software update in the next few weeks.  The craziest thing is despite the fact of everyone slamming the device for its screen, they're still selling to the point where Google can't keep them in stock.