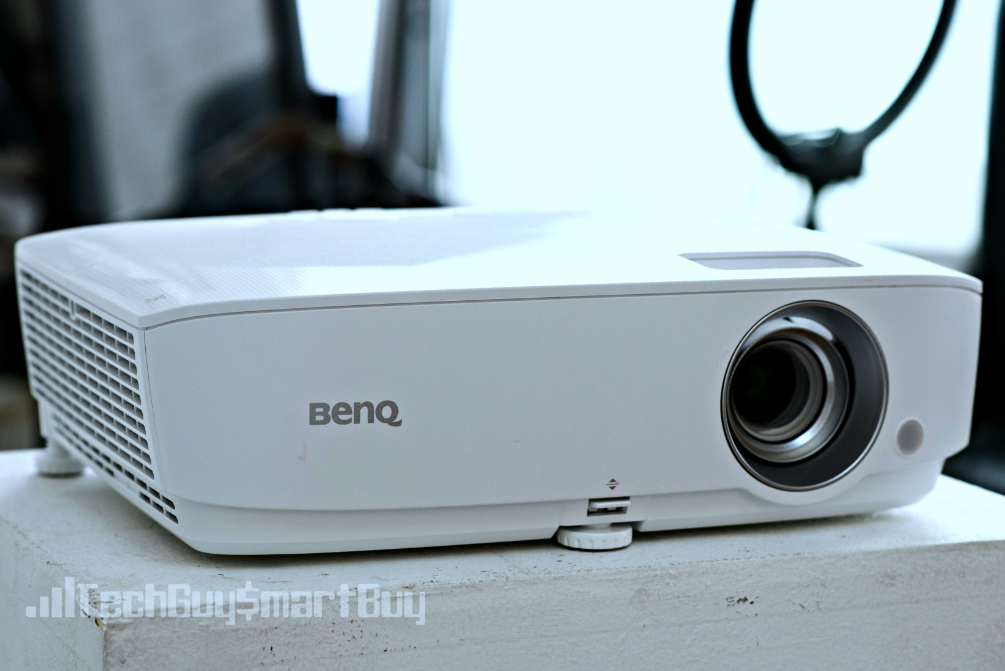 So a few months back we got some products from BenQ to test out.  This was exciting entering a new space of home theater & monitors w/ the renowned color science BenQ is known for.  We already reviewed the BenQ PD271 QC monitor and now its time to talk about their HT1070a DLP projector.  
The HT1070a offers a variety of features from their signature Color Correction, Rec.709 Theater quality image, a high contrast, and 3 different modes to utilize depending on what type of content you're watching.  Let's see if this all adds up for a great viewing experience.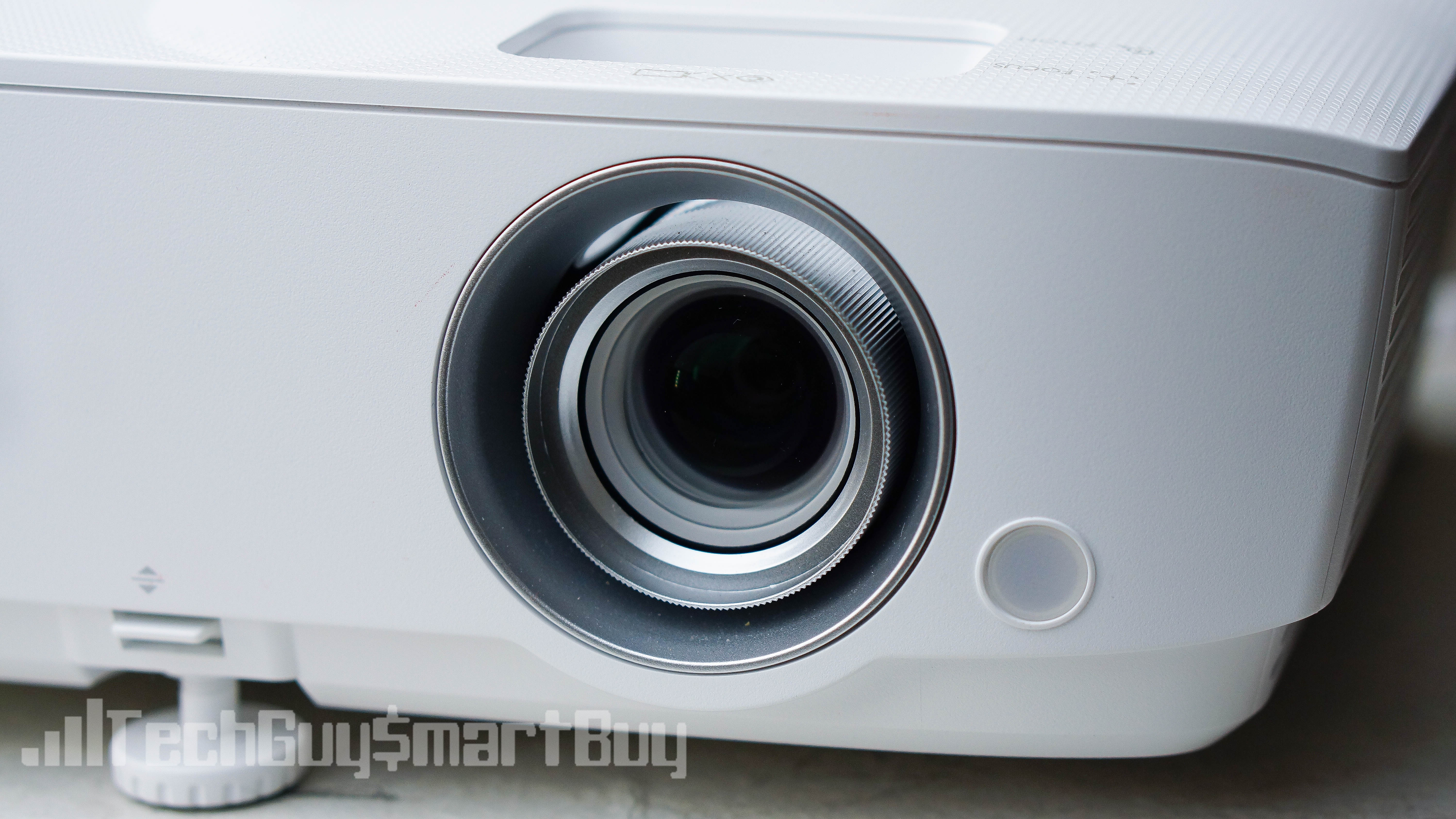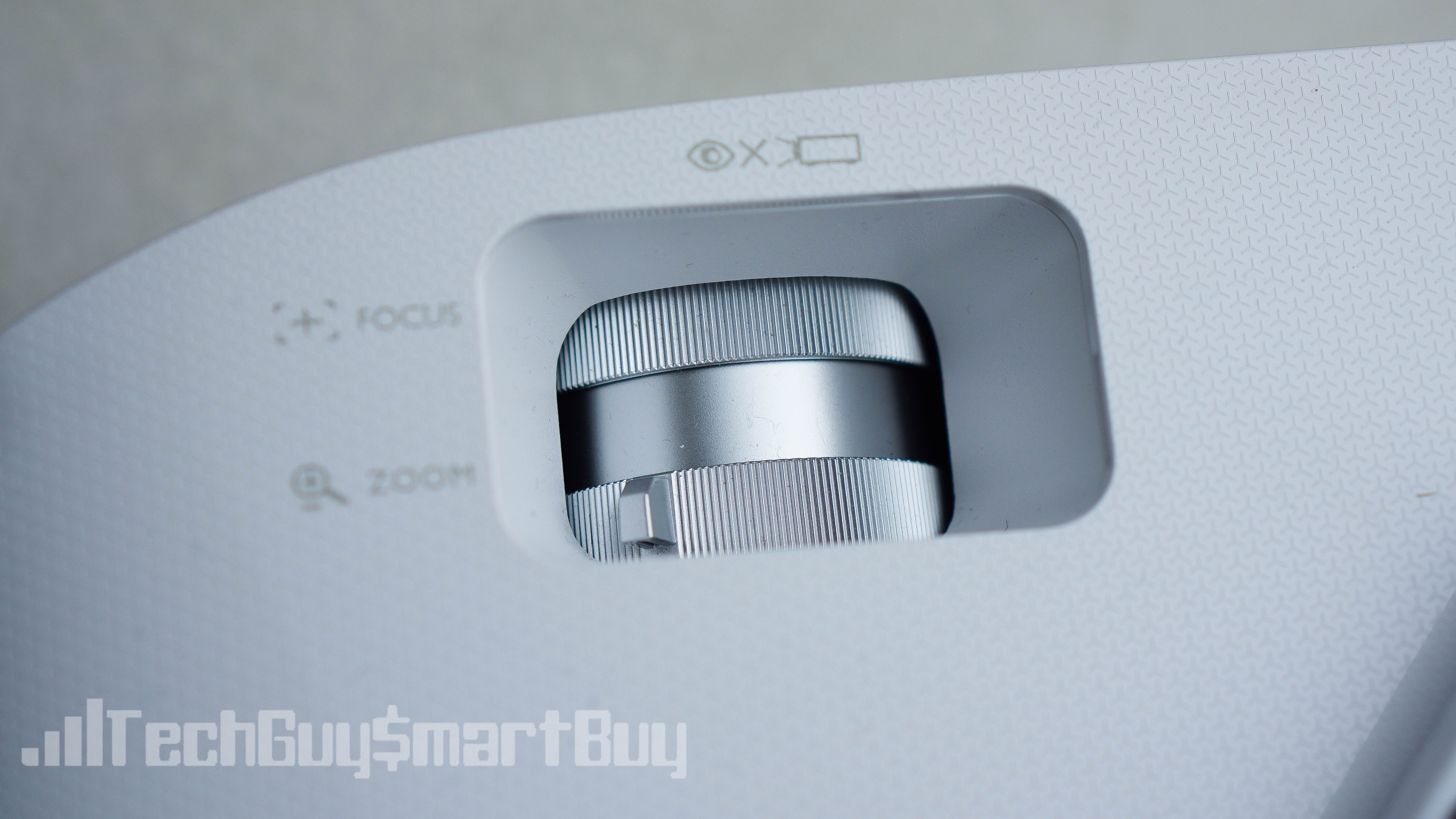 After a few months of using it, we can tell you that there is a lot of good going here w/ this projector.  For starters, the setup process is super easy.  The UI being instinctive & easy to understand.  Just plug everything in, calibrate it, and do a quick setup to get ready to watch whatever your source is.  We were able to enjoy a 132inch screen at 18ft away and still got superb visuals.  The visuals still remained sharp at 132inches.  As you read the 1,500:1 contrast ratio in the specs, it is a lot better it sounds on paper.
There wasn't a lot to dislike here w/ this one but there were a few things worth mentioning.  The built-in audio is something you won't want to use on its own.  But if you're buying this, I hope you have an external audio setup as this won't cut it.  This one is a bit of nitpicking but using a projector in the dark, it would have been nice to have a backlit remote control.  There is some fan noise but w/ a proper audio setup, you won't hear it.  And lastly, there is very noticeable light spill from the inside of the projector so hopefully it isn't setup within your viewers line of sight as they will see it.  
1080p Full HD@60Hz

1500:1 contrast ratio

Creates a 100inch screen at 9ft & capable of creating a 300inch screen

10,000 hours of lamp life using standard mode or EcoMode

Table and Ceiling Mount Options

2 HDMI Ports. VGA. Composite Video, RS232 & USB-Mini

3D is Fully Supported via a DLP Link (3D Accessories will be required, Not tested)
Stellar visuals - even w/ a 132inch screen.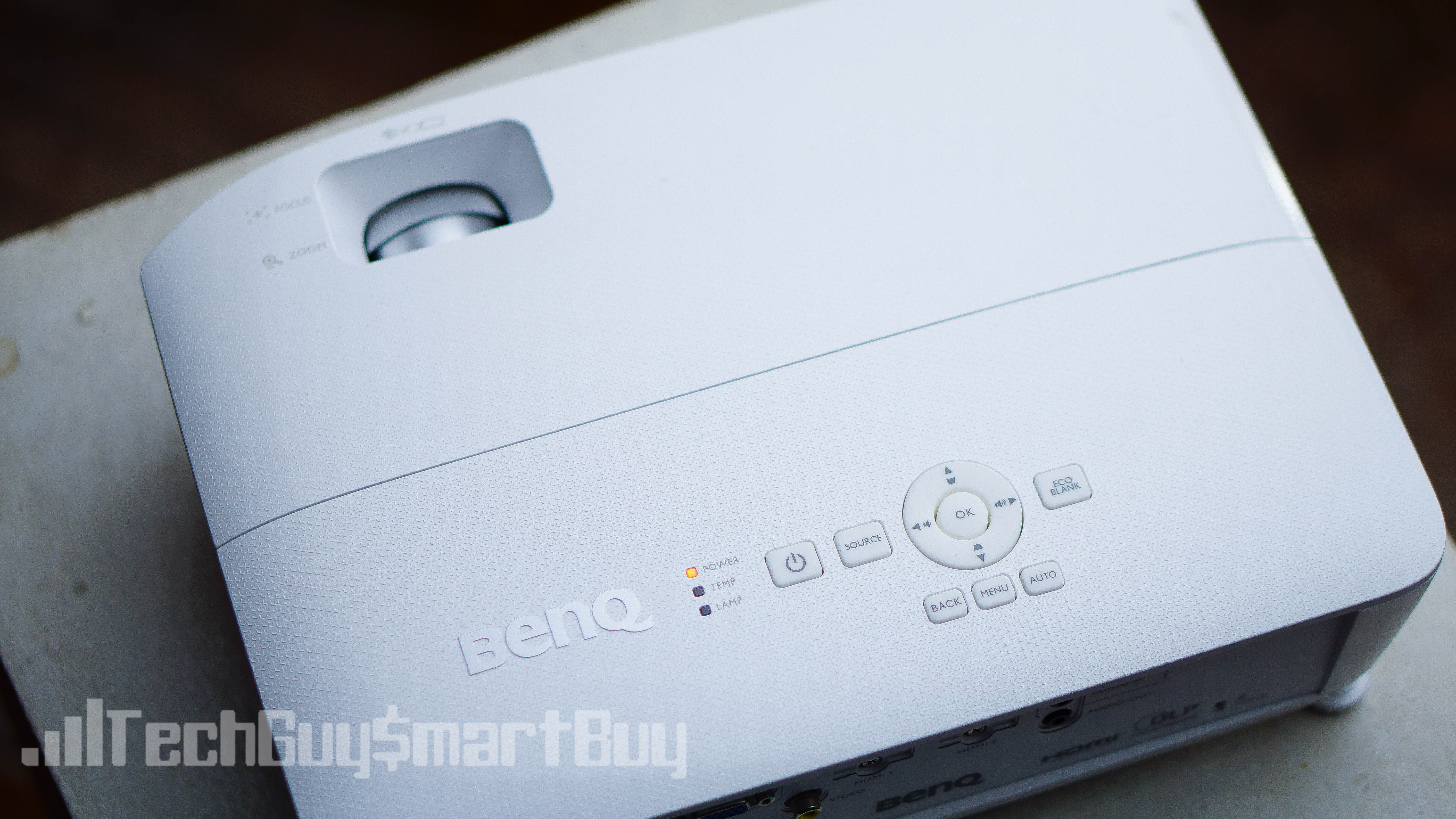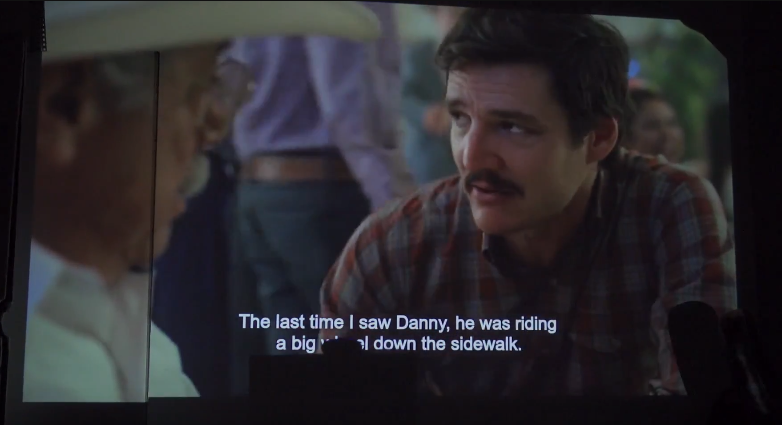 Media We Tested It With
The Matrix: Sharp Detail. Good color accuracy especially w/ green CGI of 1998.
Moana: Contrast and details picked up in the night scenes were surprisingly accurate. Not perfect as there were some Grays where Blacks should be. The blues looked a little desaturated. 
Armageddon: Lots of details in the dark without too much Grays where it should be Black. Set in cinema mode with good results. 
A bunch of YouTube content ranging from Let's Play Gaming to vlogs to shows.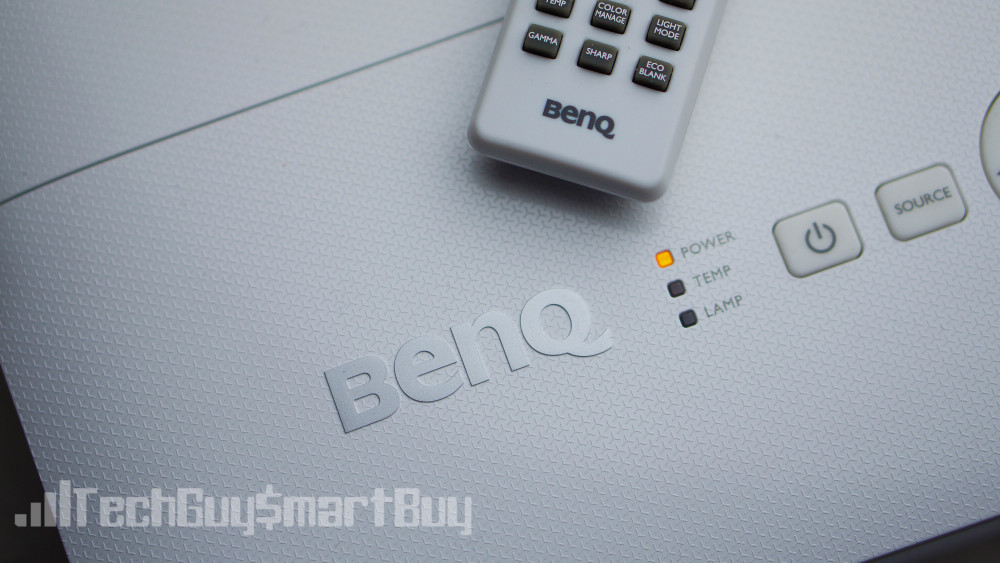 This is a great projector that will work w/ any budget theatre setup.
TG 2 Cents
So at the end of the day, it definitely gives you a great picture.  This is still despite some of the specs as well as its flaws.  Even w/ it being a 1080p projector, I would recommend this as someone looking to get started in building a projector setup somewhere in their home.  The price point of this 1080p projector is $650.  So this is under $1000 and just over $500 price range.  So not sure if this would be considered a budget projector.  Maybe in comparison to others but maybe not to the budgets of some consumers.