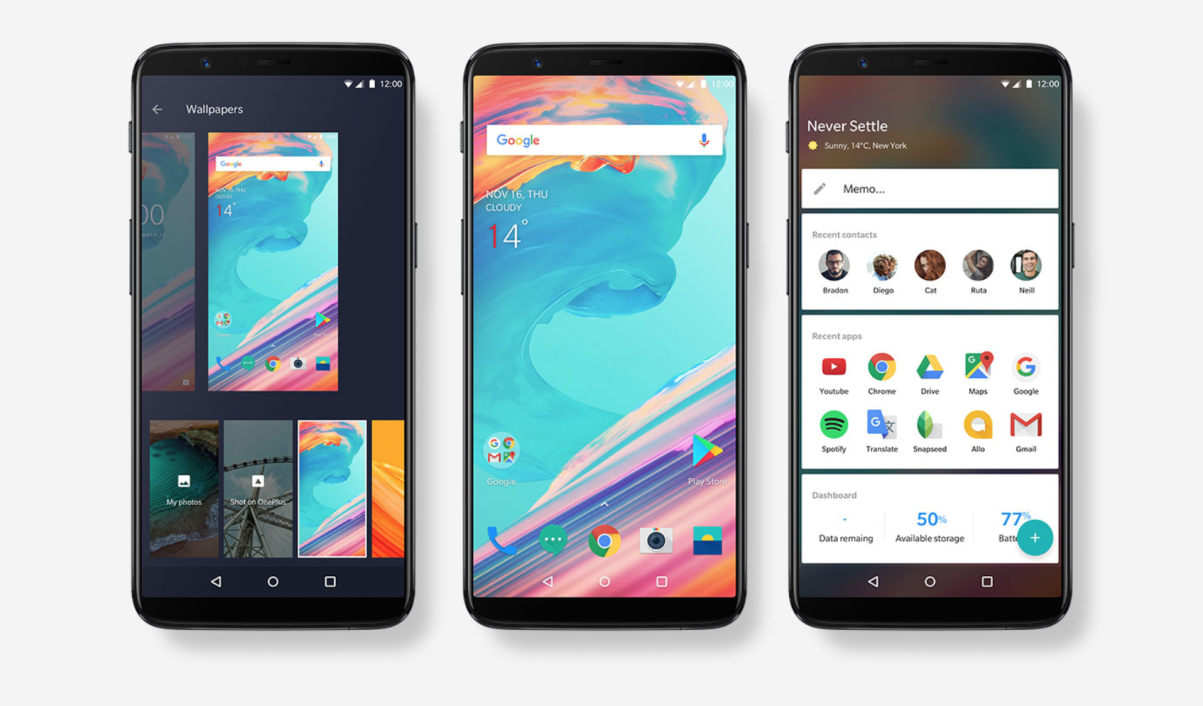 Less than an hour ago, OnePlus wrapped up their live unveiling event in Brooklyn, NY for their latest flagship smartphone: the OnePlus 5T.  Following the T-line of devices from the OnePlus 3T, the 5T keeps the tradition going.  We see the company continuing to refine & improve on their now only device to make it better for their community.  
Say hello to smaller bezels from OnePlus.
The 5T offers a larger 6inch OLED display w/ 2160 x 1080 resolution from Samsung, powered by a Snapdragon 835 CPU, option of 6GB of RAM + 64GB of storage or 8GB of RAM + 128GB of storage, running Android 7.1.1 Nougat, dual camera system on the rear w/ a f/1.7 16MP + f/1.7 20MP sensors, a f/2.0 16MP front-facing camera, 3300 mAh battery w/ fast Dash Charging, Bluetooth 5.0, NFC, USB-C, fingerprint reader on the rear, headphone jack, and retaining the beloved Alert Slider.  
The OnePlus 5T will be available next week on November 21st starting at $499 for the 64GB storage size & $559 for the 128GB storage size.  Who's loving what OnePlus did w/ the 5T?