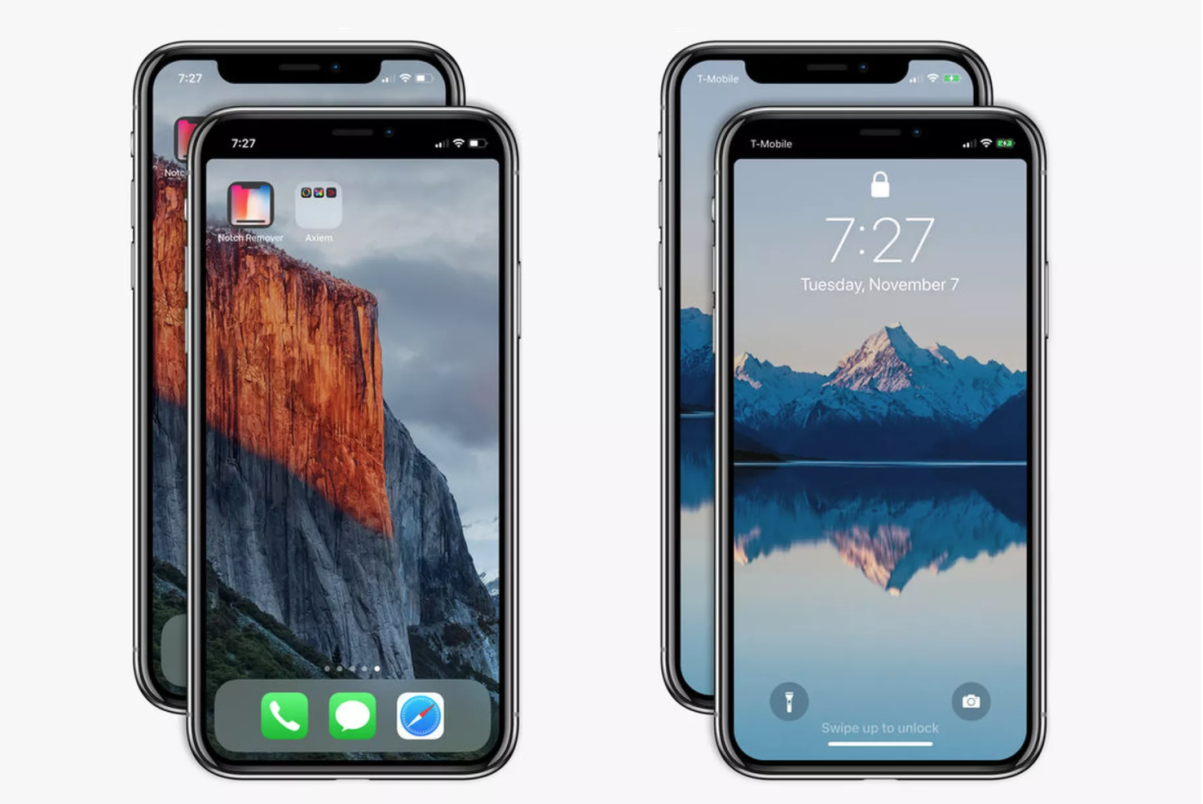 Those of you iPhone X owners out there who just can't quite get over that notch holding all of the front-facing cameras + Face ID technology, a solution has arrived.  In the form of an app BTW called Notch Remover in the App Store.  
This is a $0.99 app that literally removes that notch by adding a black bar along the topside of your homescreen & not on the apps.  The funny thing about it is that the existence of this app goes against Apple's developer guidelines of not covering up the black bar.  Well, it somehow got approved but the question is: for how long will it be live in the App Store?
For those of you interested should act fast before it gets pulled. 
via The Verge