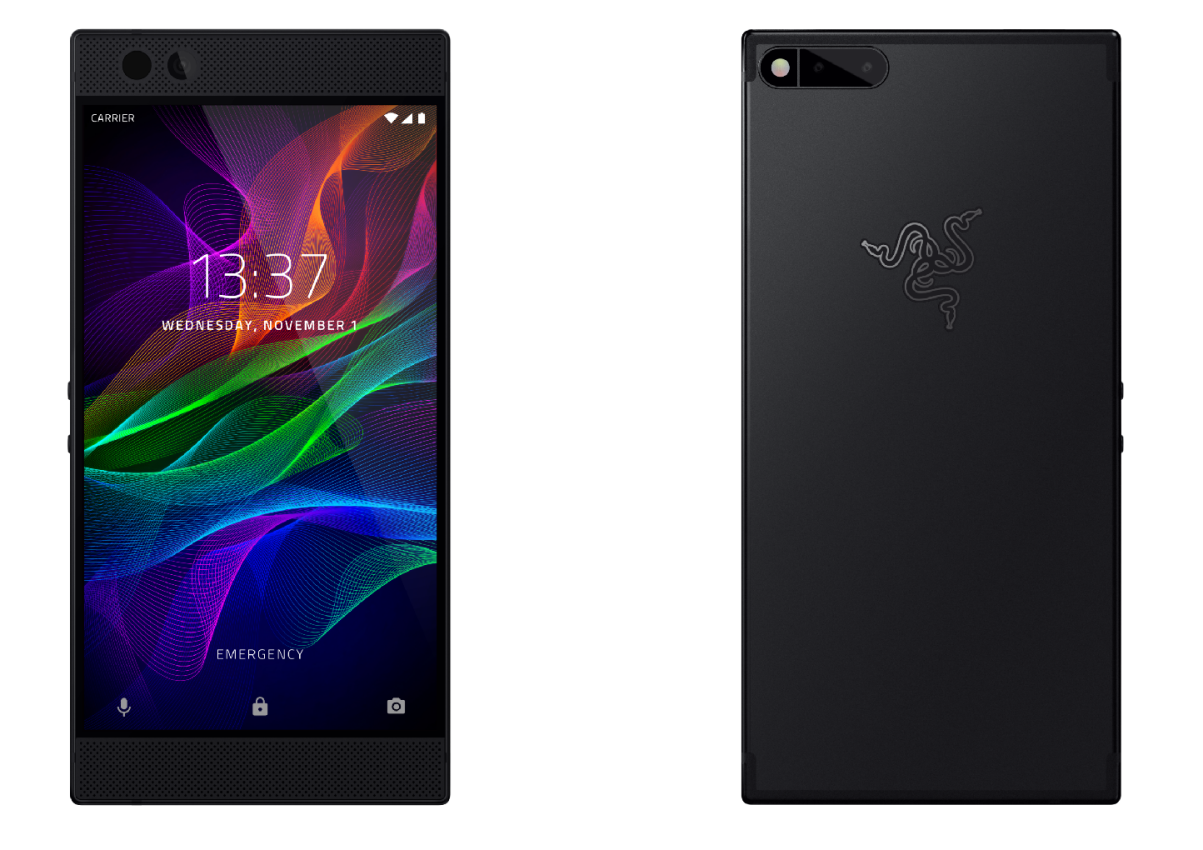 We gave you a heads up on what to expect from Razer a few days ago and yesterday, it became a reality.  Welcome to the Razer Phone: the gaming company's 1st vision of mobile entertainment powered by Android.  
Think of the best hardware in Android but inside of a Nextbit Robin.
We knew it was coming and after buying Nextbit, I'm not too surprised they're utilizing the Robin's body.  However, they threw out everything on the inside and beefed this up to the max.  
The Razer Phone will be equipped w/ a 5.7inch QHD LCD display w/ UltraMotion 120Hz refresh rate made by Sharp IGZO, powered by Snapdragon 835 CPU, 8GB of RAM, 64GB of storage, dual 12MP rear-facing cameras (f/1.7 wide-angle + f/2.6 2x telephoto) and a f/2.0 8MP selfie shooter, a 24-bit DAC, dual front-facing speakers w/ Dolby Atmos + their own amps, running Android 7.0 Nougat, and a massive 4000 mAh battery inside w/ Quick Charge 4+ that gets you from 0% to 85% in an hour.  
Unfortunately, there isn't any water-resistance involved here or a headphone jack.  But Razer does include a headphone adapter w/ the phone though.  The Razer Phone is set to arrive on November 17th online & at Microsoft Stores for $699.  
I am actually curious about to see how it performs. Now that you know everything about it, is your interest piqued?