As 2017 comes to an end, we got the one last product to analyze before we enter 2018.  We've tackled phones, headphones, a tablet, smart speakers, a car, a tripod, an XLR mic, & much more.  However, our final review is on the Google Home Max.  
Welcome to Google's entry to providing big audio to your living room or other parts of your home.  The Google Home Max isn't meant to combat anything within Amazon's Alexa products but more so Sonos line of products.  After a few weeks w/ it, time to let you know if this can really replace your home audio system.  
Let's kick things off by talking about the look of the Home Max as it aligns w/ the aesthetics of the Home & Home Mini.  It has the same rounded corners, fabric speaker cover, physical buttons + ports on the rear, touch-based interface for volume & track control on the top.  For the volume control, you use half-swipe to life & drop the volume and not a full one.  But you can always use your phone or voice to adjust the volume as well.  
With the Home Max offering a much bigger sound than the other members of the Home family,  Google equipped it w/ a rubber pad to place under the speaker.  The pad is to help reduce the vibrations on the surface you have the Home Max on and it does just that.  The pad sticks to the speaker via a magnet at the bottom and works no matter what orientation you have the speaker (horizontal or vertical).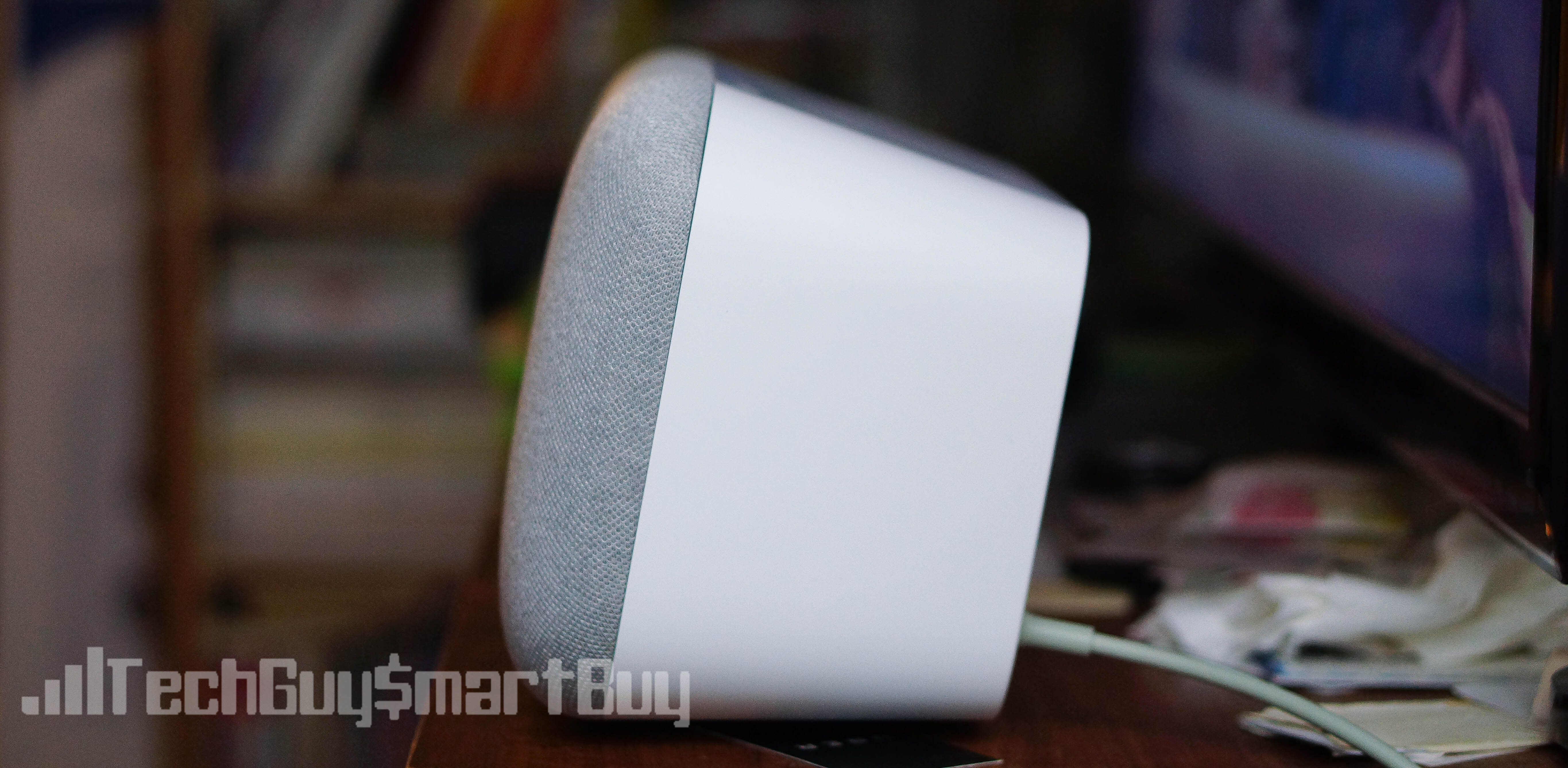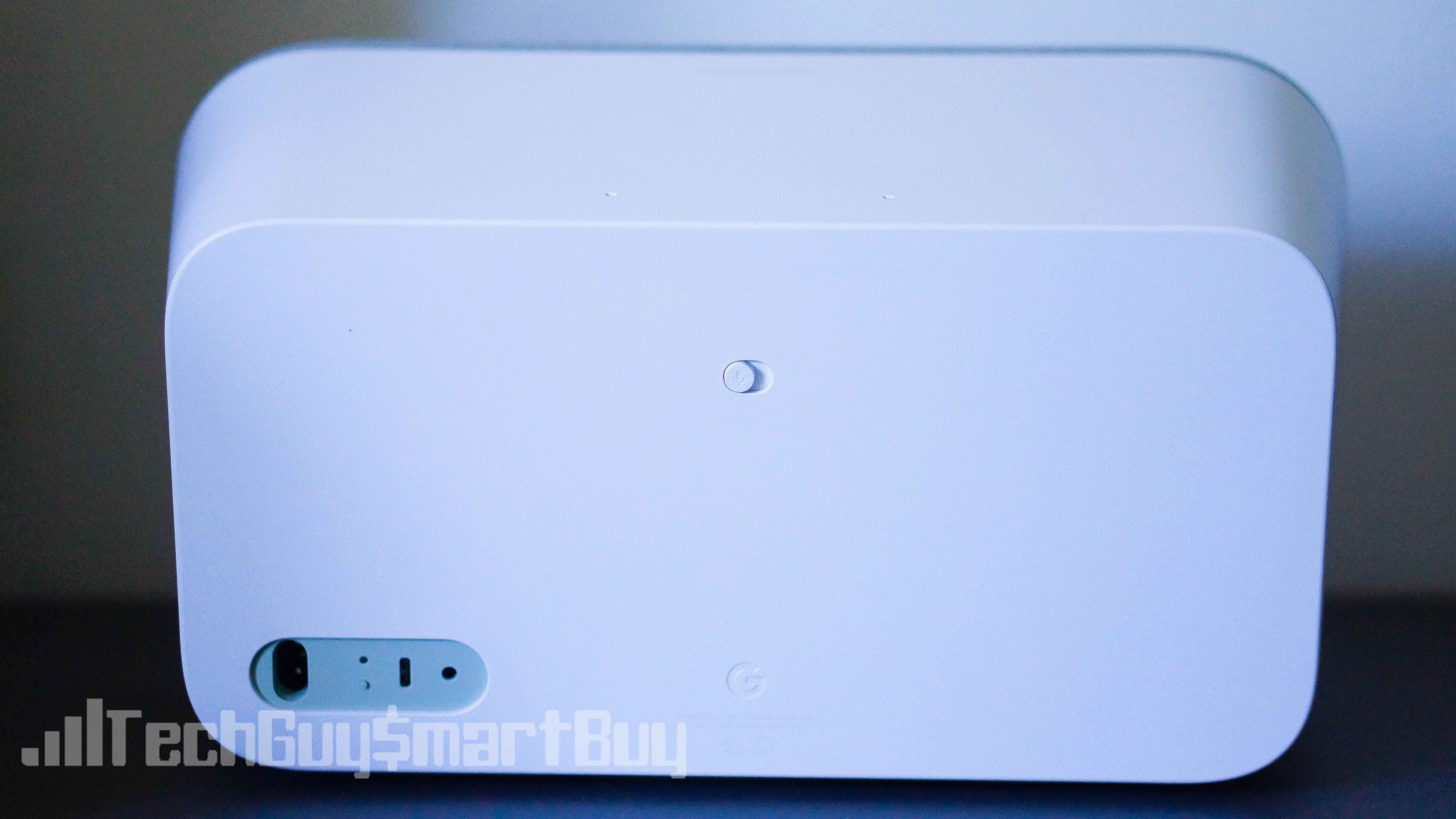 Think a larger Sonos w/ abilities of a Google Home.  
So what's inside of the larger Home Max to help it pump out that bug sound?  You got a total of 4 drivers in the form of 2 4.5inch woofers & 2 0.7inch tweeters along w/ 6 Class-D amplifiers.  So the combination of the contributes to its weight of almost 12 lbs.  You also got 6 far-field mics onboard to hear your commands to Google Assistant.  As far as on the rear you got a USB-C port, a 3.5mm input, and a Mute switch to turn off the 6 mics. 
The Home Max is equipped w/ a Smart Sound feature that automatically tunes the speaker audio to the room.  This is similar to True Tone from Sonos but Google utilizes machine learning to adjust the equalizer to the room's acoustics to better balance the sound.  It works pretty well as it does it in the background w/o you having to do anything.  
Now what you want to know about: the sound.  The Home Max is super loud w/ great audio output.  You get clean & clear sound, thumping mids & bass, and you don't have to worry about distortion at higher volume levels.  Did we mention that it is super loud?  I had to keep it only at 55% thanks, to the thin walls of my building.  I did play it at 75% a few times and filled up most of my apartment w/ sound.  Easily living up to Google's quote of being 20 times louder than the OG Google Home.  
Another interesting thing about the sound is that depending on how you have the Home Max setup.  So when in a horizontal mode you'll get stereo sound and when in vertical mode you'll get a mono sound.  This is thanks to its orientation sensor that can tell if its flat, standing up, or even upside-down.  When you get 2 Home Max speakers they will be in stereo regardless of whether the speakers are flat or standing up.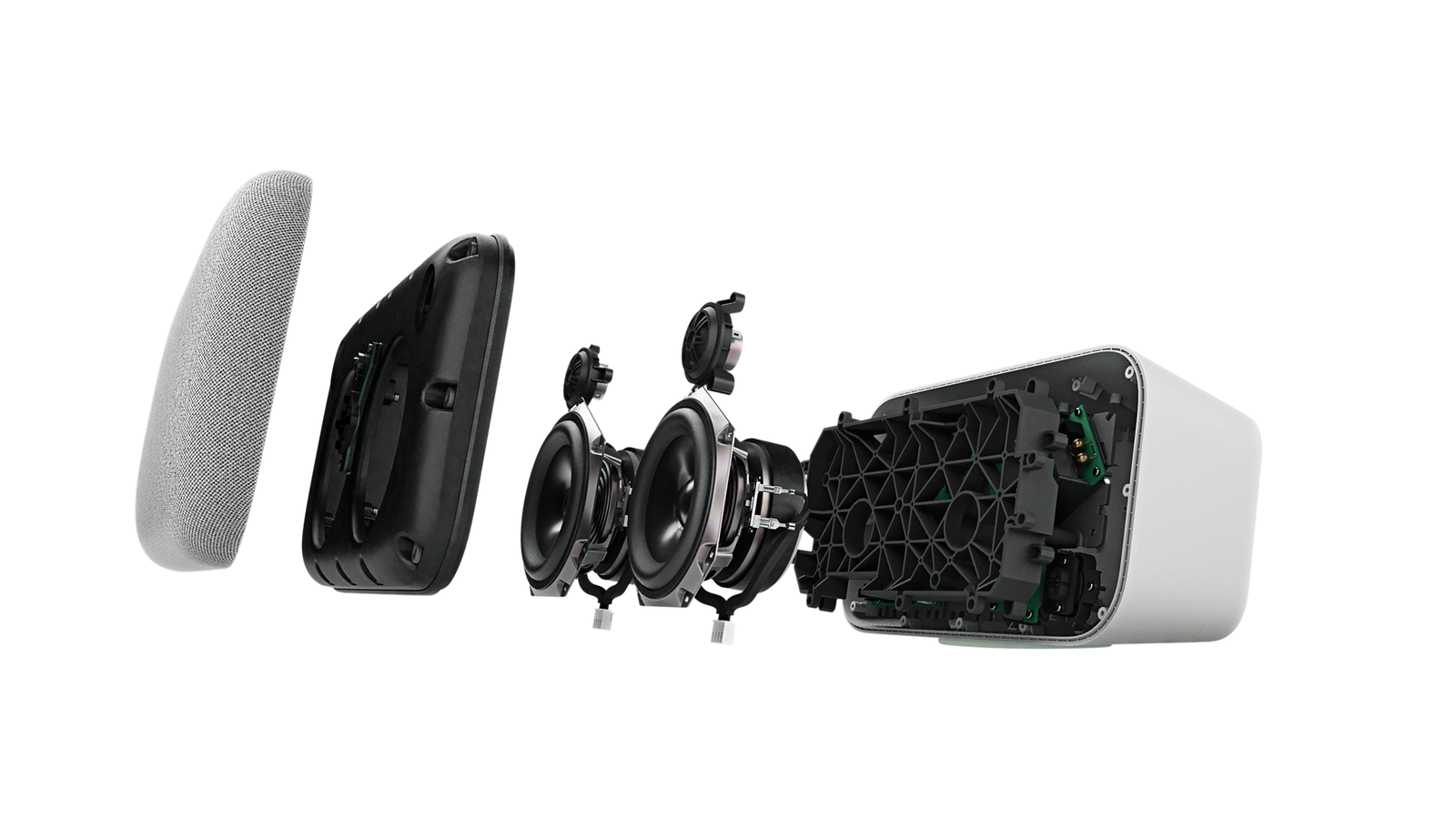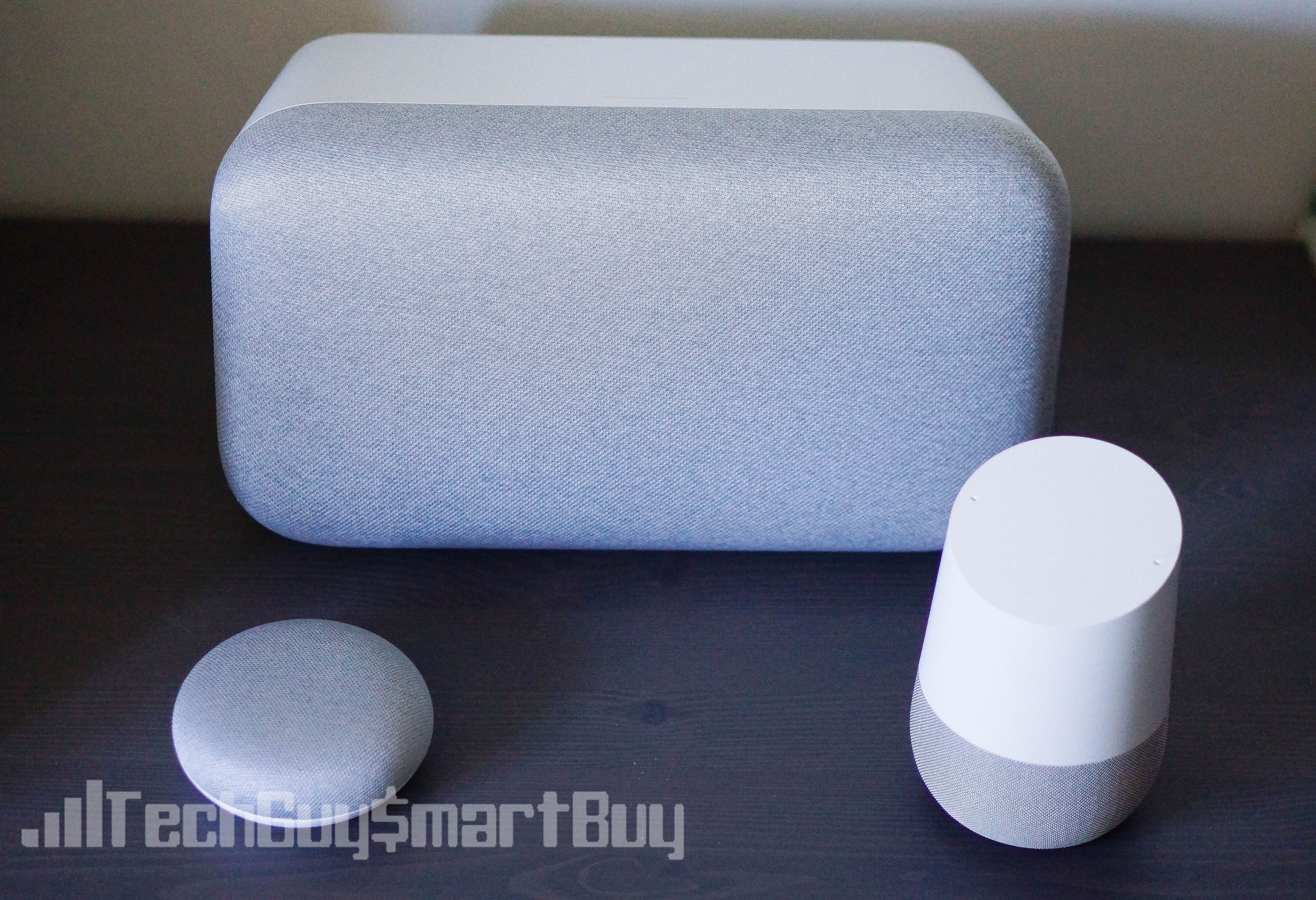 Google Home Max: Large in size & sound.  
TG 2 Cents
The Google Home Max is big & loud home speaker ideal for larger rooms like the living room or basement or any other bigger areas where you entertain.  Whether you view it as just a larger Google Home or the company's entry into smart speaker big boy territory, this is a great speaker overall.  So unless you have a Sonos setup throughout your home, this can easily replace your home audio setup.  
You can get pretty close to Sonos sound quality w/ the Home Max which is good even though you're paying what you would for a Sonos speaker.  The $399 price point might be $100 too much for many but it is definitely worth it.  If you're interested but don't want to pony up 4 bills, wait it out as it may go on sale.