As we continue down the line of our Google hardware device for 2017, next stop we're talking about their newest laptop: the Pixelbook.   So instead of the standard high-end Chromebook like the previous 2 Chromebook Pixels, they're adding new features like it being a 2-in-1 & adding stylus support.  All of this is within a lovely combination of hardware.
The Pixelbook is here to take on... well, it's hard to say as a Chromebook isn't the go-to-device for many even though it would suit most people just fine.  However, this one being Google's premier Chromebook will cost you like you're buying a Surface Laptop or a MacBook unfortunately.  But let's talk about all it can do & not do before we give you our honest opinion on it.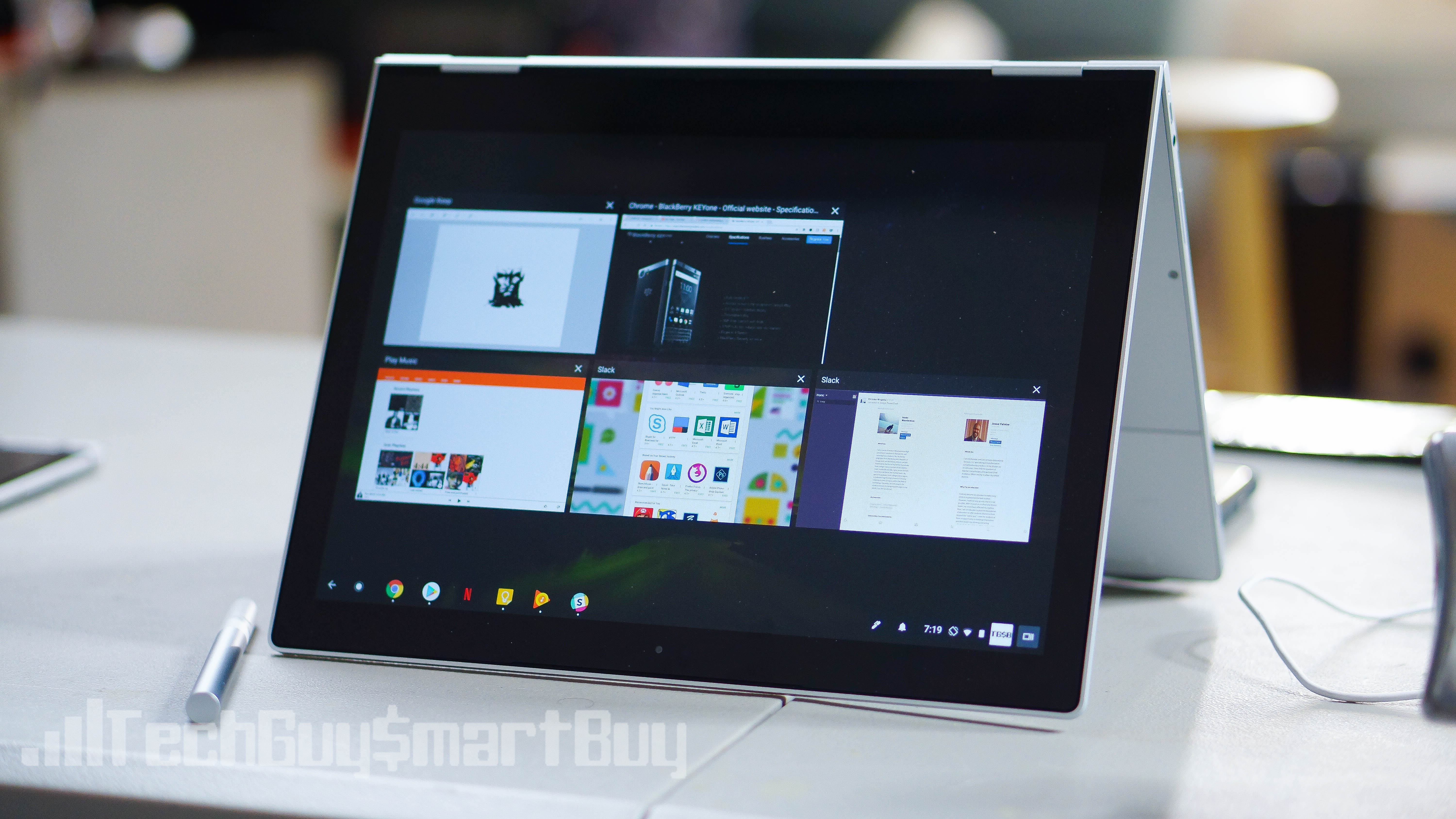 So we're looking at a marvelous piece of hardware from Google.  Yes, Google.  Just by seeing the Chromebook Pixels & Google Home series & more, Google can make great hardware.  This bad boy is an aluminum unibody design w/ Gorilla Glass detail that measures in at only 10.3mm thick and armed w/ 360-degree hinges to be used as a tablet, laptop, tent mode, or a tablet w/ a stand.  All while weighing in at only 2.4lbs to be lightweight & sturdy. 
Diving into more of the hardware, you got a stunning 12.3inch QHD display that makes everything seen on this looks amazing and w/ 400 nits of brightness.  It doesn't hold up too well in direct sunlight though but most people use their laptops indoors or in the shade anyways.  The glass trackpad is fast & comfortable to use along w/ the silicone sides to rest your hands when using it or typing.  Speaking of typing, you have a lovely backlit keyboard that offers the right amount spacing & travel that's a joy to type on.
Our model is the mid-level Pixelbook powered by a 7th-gen Intel Core i5 CPU, 8GB of RAM, & a 256GB SSD.  Multiple Chrome tabs can flow w/ ease w/ this internals.  Any configuration of the Pixelbook is powerful enough to handle anything you can throw at it - even if you hack another OS on it.  Google quotes the Pixelbook w/ up to a 10-hour battery life.  Between browsing, streaming, & photo editing, I was able to get closer to around 6-8 hours which could be a bit better.  
12.3inch QHD touchscreen LCD display w/ 2400 x 1600 resolution + 235ppi

Intel Core i5 CPU

8GB of RAM + 256GB SSD

up to a 10-hour battery life w/ fast-charging that gets you 2 hours of juice in a 15-minute charge

Chrome OS

a 720p webcam that records @60fps

dual speakers

4 mics for better noise-cancellation for video calls

2 USB-C ports

3.5mm headphone jack
A beautiful & powerful machine.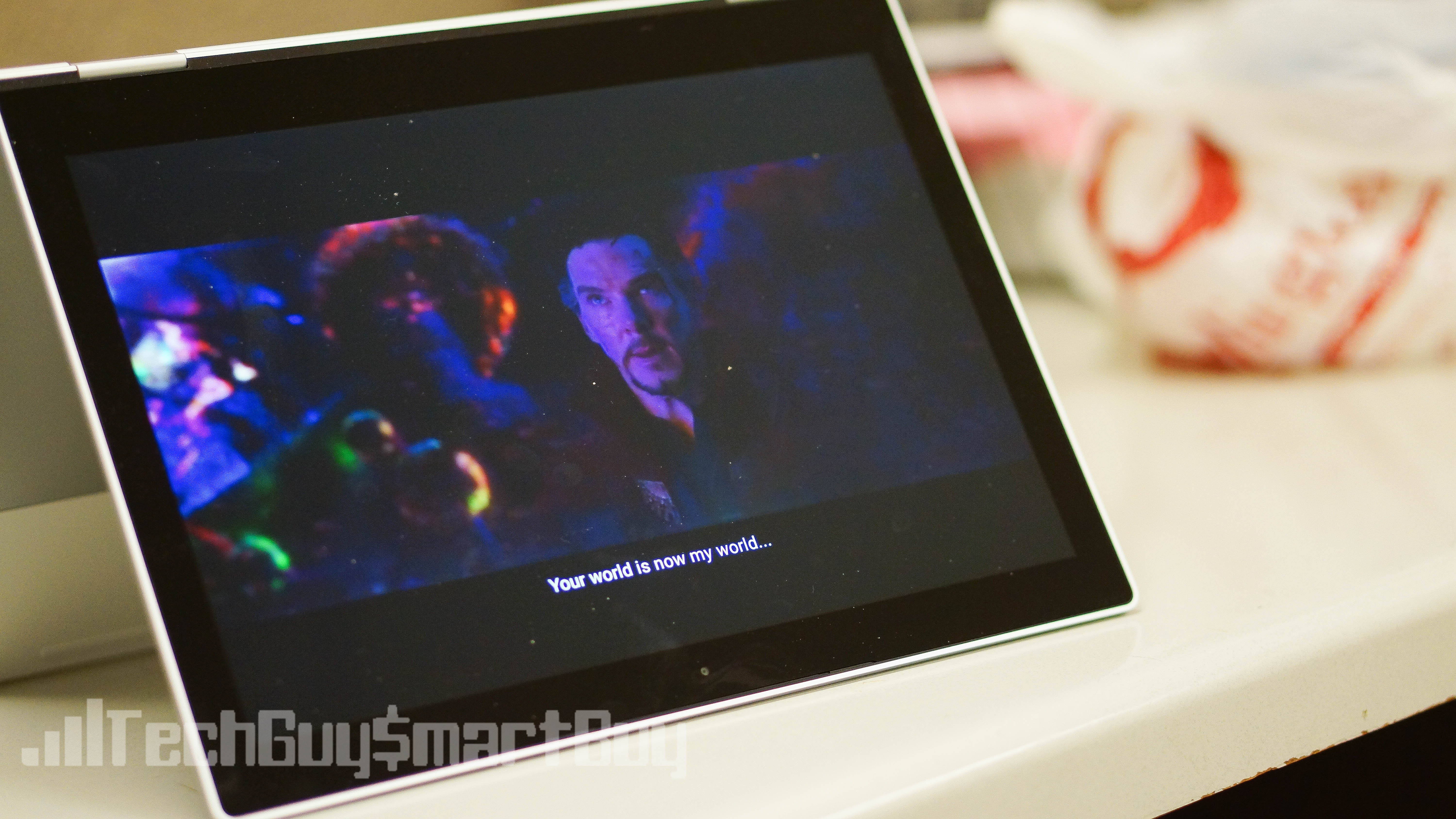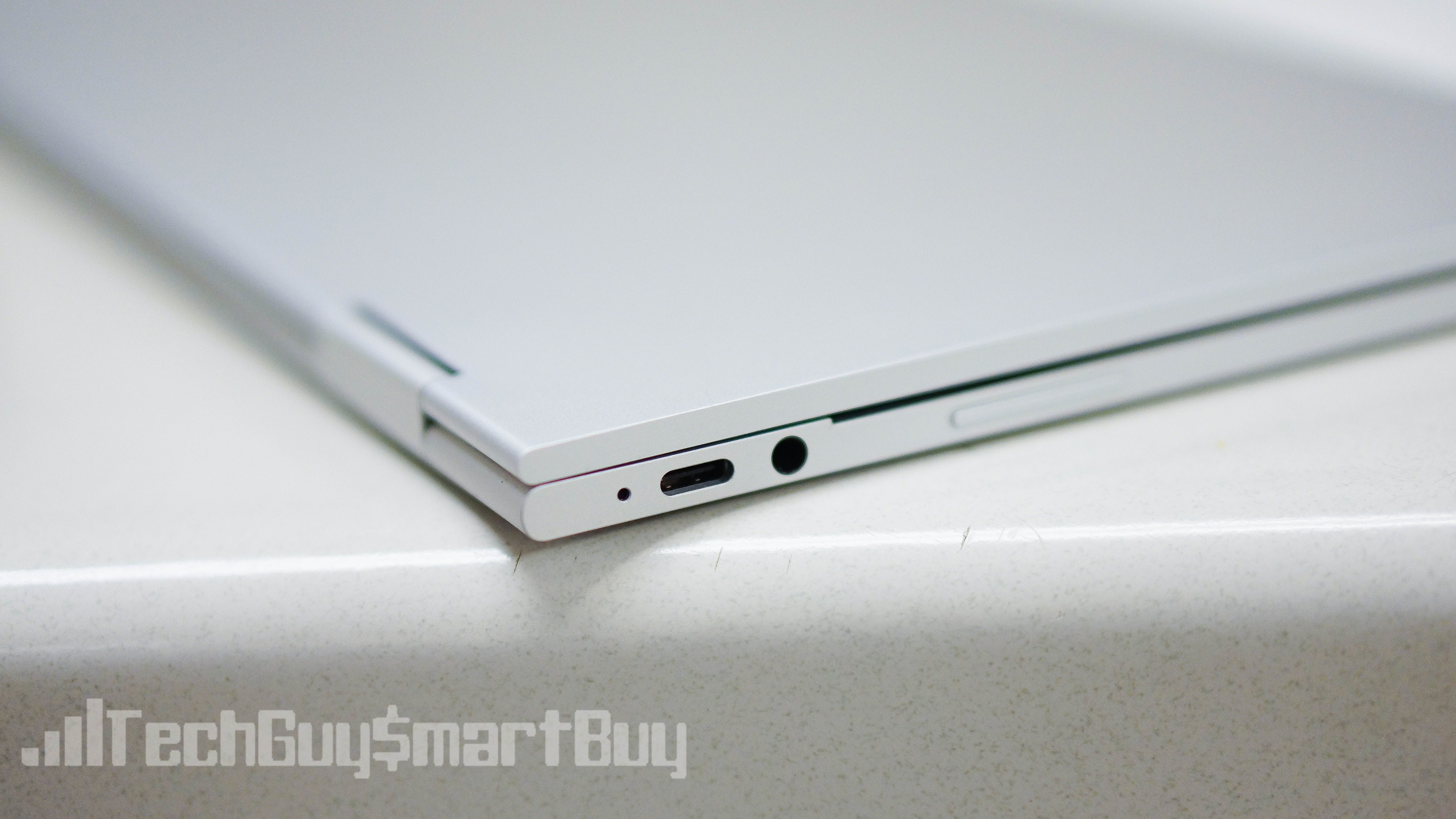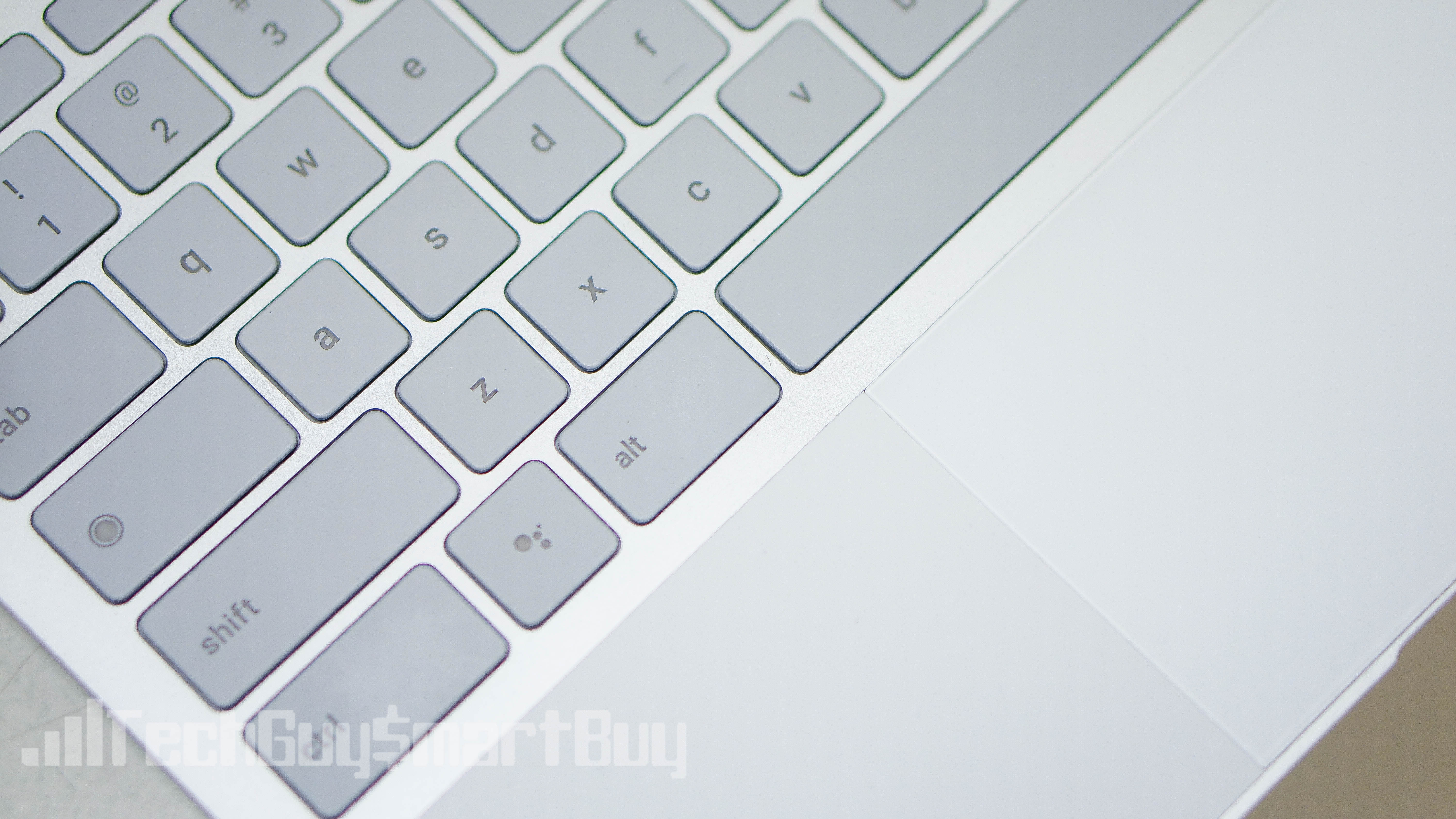 The Pixelbook Pen is OK as it is powered by an AAAA battery (yeah 4, not 3 As).  It's interesting as you don't need to synch the Pen after powering it up, you just start using it and it works.  You do get over 2,000 levels of pressure sensitivity that works pretty good for note-taking & art/doodling on it.  You don't have anywhere to put it or clip it though.  It is super responsive but its main-selling feature to click the button while highlighting or circling an item to search info on it via Google Assistant.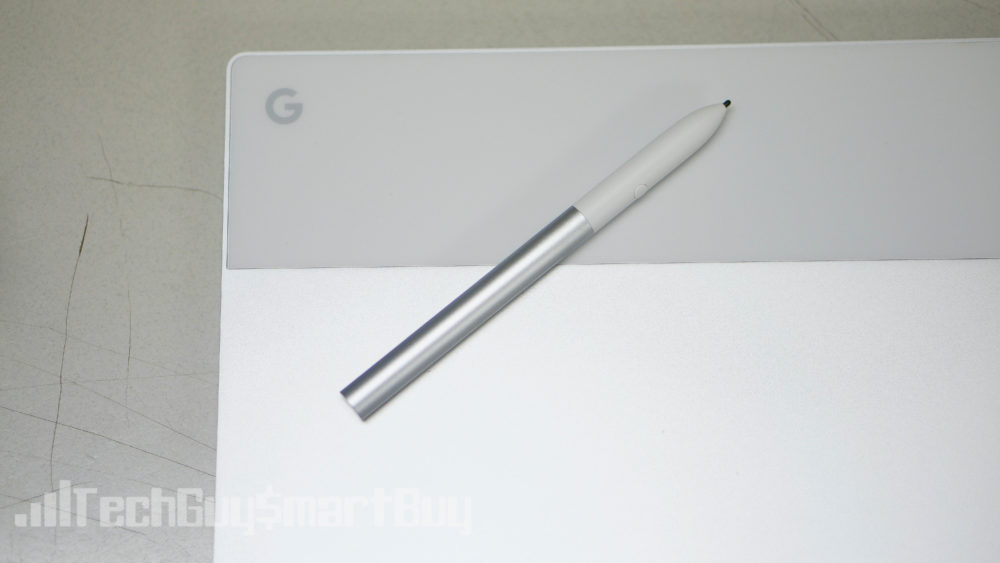 Now that the Play Store is out of beta for Chrome OS, we can really do a lot more w/ Chromebooks as a whole - for the most part.  You now have access to lots of more interesting Android apps like Lightroom, Microsoft Office, Netflix, games, & a lot more.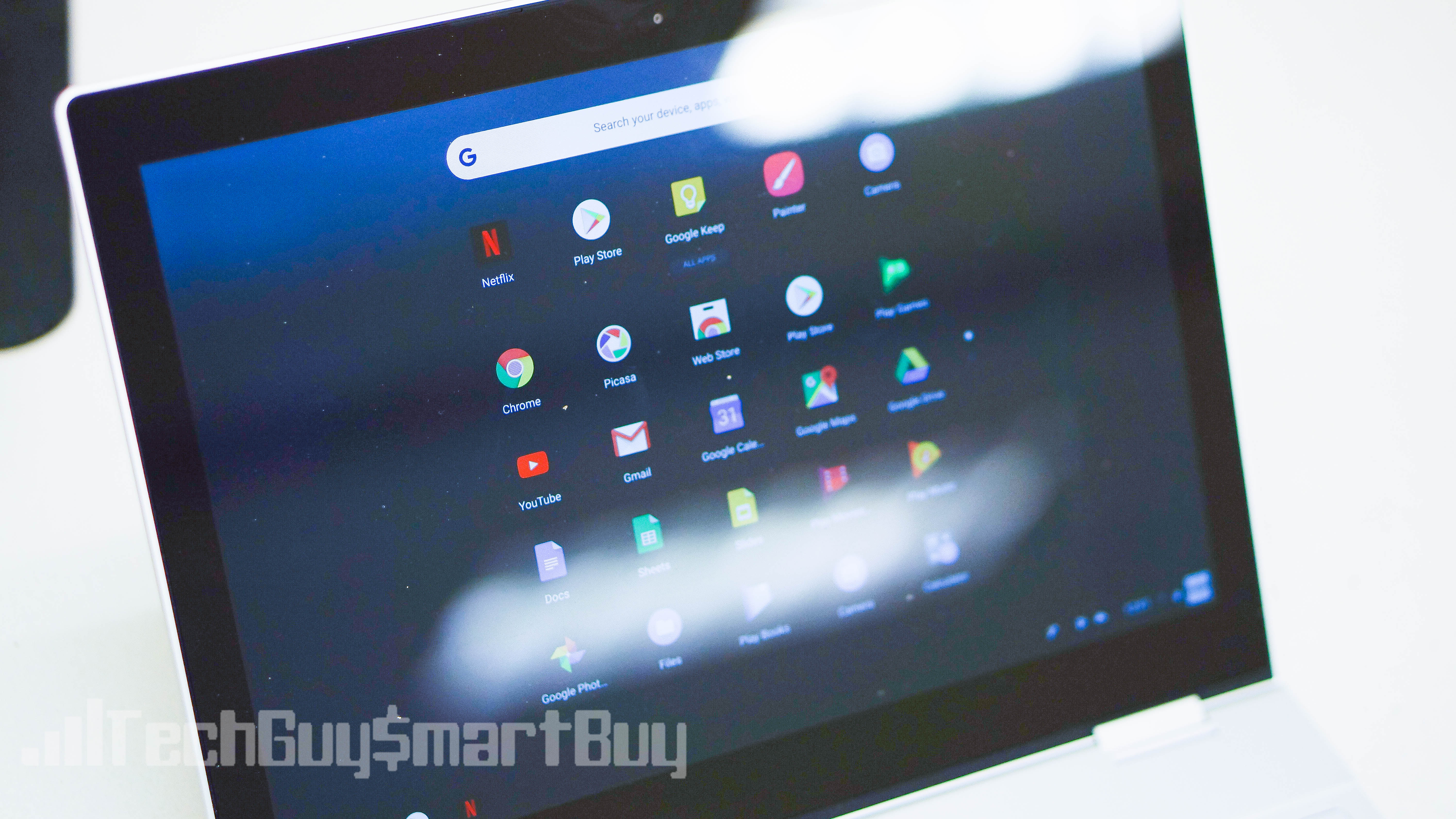 Damn-near everything runs great on here.  But there are some inconsistencies that plague this part.  Like for some of the apps, there is both an Android & Chrome OS version of the same app that's unnecessary.  Some of the apps look better in certain modes like the tablet or the standard laptop than others.  Lots of apps look great on here as they can be resized to fit the screen.  The good thing is that all of this can be fixed w/ updates so not quite the deal breaker, just looks a bit unfinished. 
The overall look of Chrome OS is a bit different on this one as you now have a cleaner look at the launcher w/ the Google Search bar on top to handle all of your internet, local, & device searches.  Last but not least, you got your very own dedicated Google Assistant button on the keyboard.  Hit the button, the prompt comes up & then you can either type or ask your questions aloud.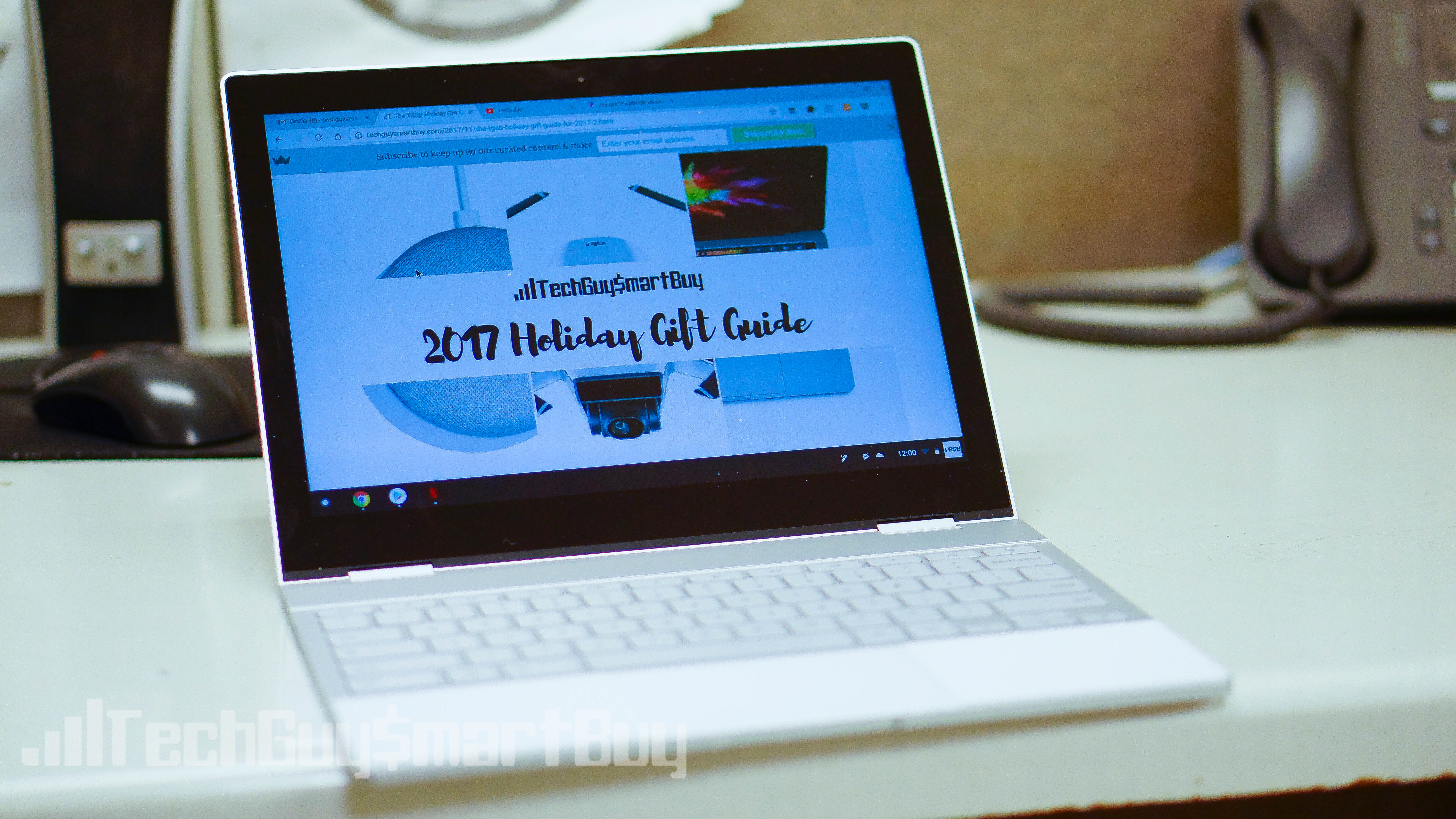 This is a great Chromebook w/ amazing hardware & Android app support but the price might be a turnoff for many.  
The Pixelbook is their creme de la creme.  This is definitely one of best laptops I've used.  I think most will agree after handling it.  For most people, there will be one of 2 things that will prevent you from picking this up: Chrome OS & the price point.  This is the most powerful Chromebook out but it's still a Chromebook so despite it supporting Android apps, there are still limitations.  
But if Android & Chrome OS get some powerful apps for photo/video editing, then the Pixelbook might get the respect on its name that it deserves.  Until then, if you're interested in something like this, I would recommend the Samsung Chromebook Pro.  Almost as powerful, decent hardware but at half the price.  But for those of you still interested, this is a great Chromebook.