For the past few years, Chromebooks have just been more or less the same old, same old but w/ beefier internals & slightly different form factors. This year, we finally have something new & a bit refreshing. So if you've finally been waiting for the evolution of Chromebooks, Samsung teamed up w/ Google to make it so.
Enter the Chromebook Plus: a 2-in-1 touch screen laptop w/ a built-in stylus, USB-C, dual mics, & the latest version of Chrome OS that supports full Android apps.  We spent about a good month w/ it & can now tell you how it all works as an overall experience.  Let's talk about the ups & downs of the Chromebook Plus.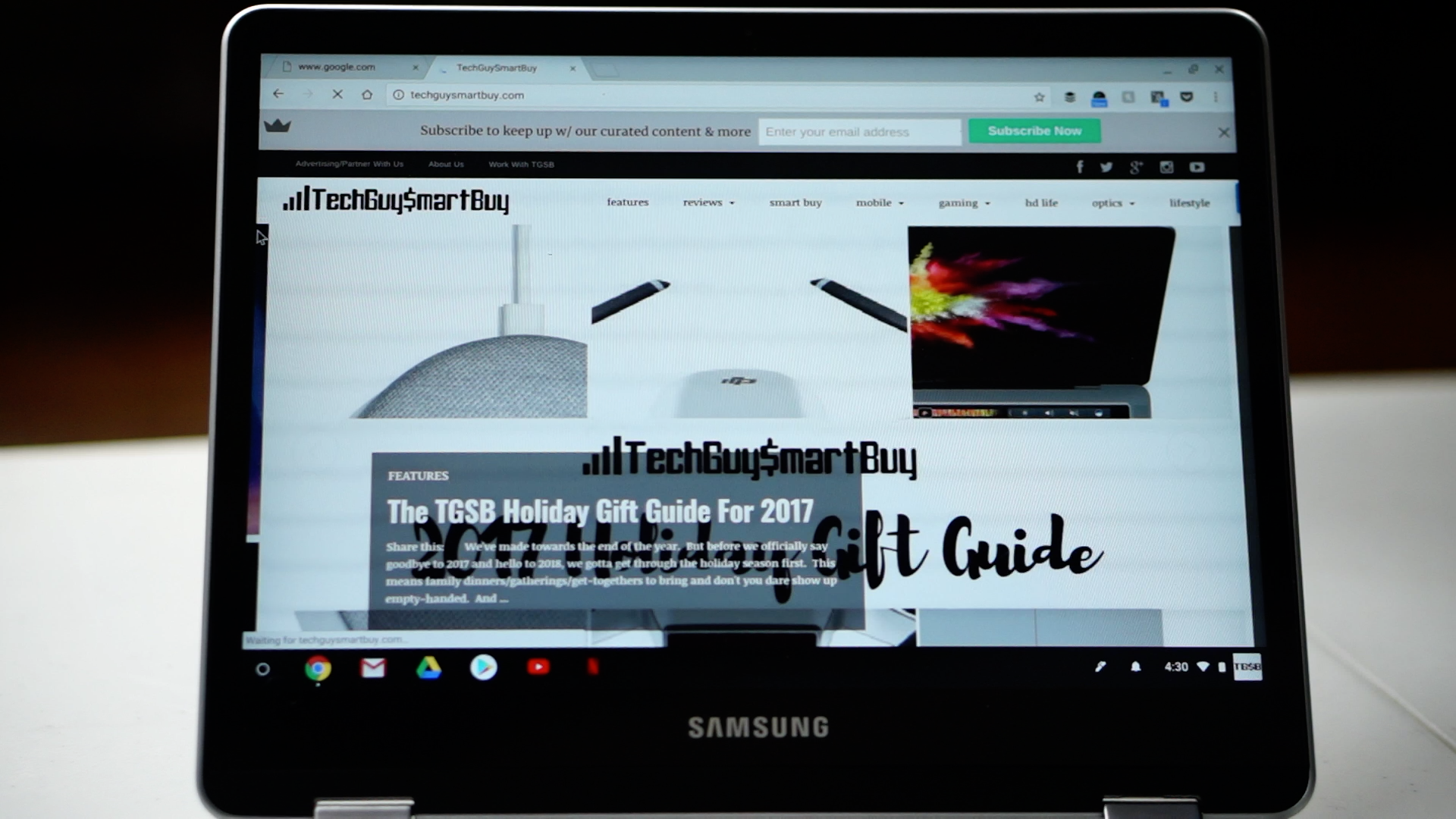 For starters, the Chromebook Plus is super lightweight & thin. Making it perfect for mobility in damn-near any situation. It is super slim at 0.51 inches thick & weighing in at only 2.38lbs. Not bad for an all-metal body design. Not the most durable but definitely breathes a more premium feel.  The 12.3inch display is stellar for everything you would need to view them on. The touchscreen display on the Plus has a 3:2 aspect ratio and is super bright & beautiful. Making this easily one of the best Chromebook displays out on the market right now.  
With this actually being a 2-in-1, you can bend the screen back to view everything in 'tablet' mode. In regards to the means of input, we got a touchscreen, keyboard, & stylus. The touchscreen panel is super-responsive while the keyboard is lacking backlit keys & having to adapt to the smaller Tab & Delete buttons. It is still great to type once you adapt to it.  Now, normally, this would cool & everything but by having a stylus built-inside turns things up a notch to utilize Google Keep, OneNote, SketchBook, Adobe apps, and more. The stylus is just as great as you would expect it to work like on the Galaxy Tab or the older Note tablets.
12.3-inch LED touchscreen w/ 2400x1600 resolution

Hexa-core OP1 CPU

4GB RAM + 32GB Storage expandable via microSD

Dual-array mic

720p webcam

USB Type-C ports

S Pen

Suggested 8-hour battery
The Chromebook Plus matches the Pixelbook in regards to screen quality & versatility.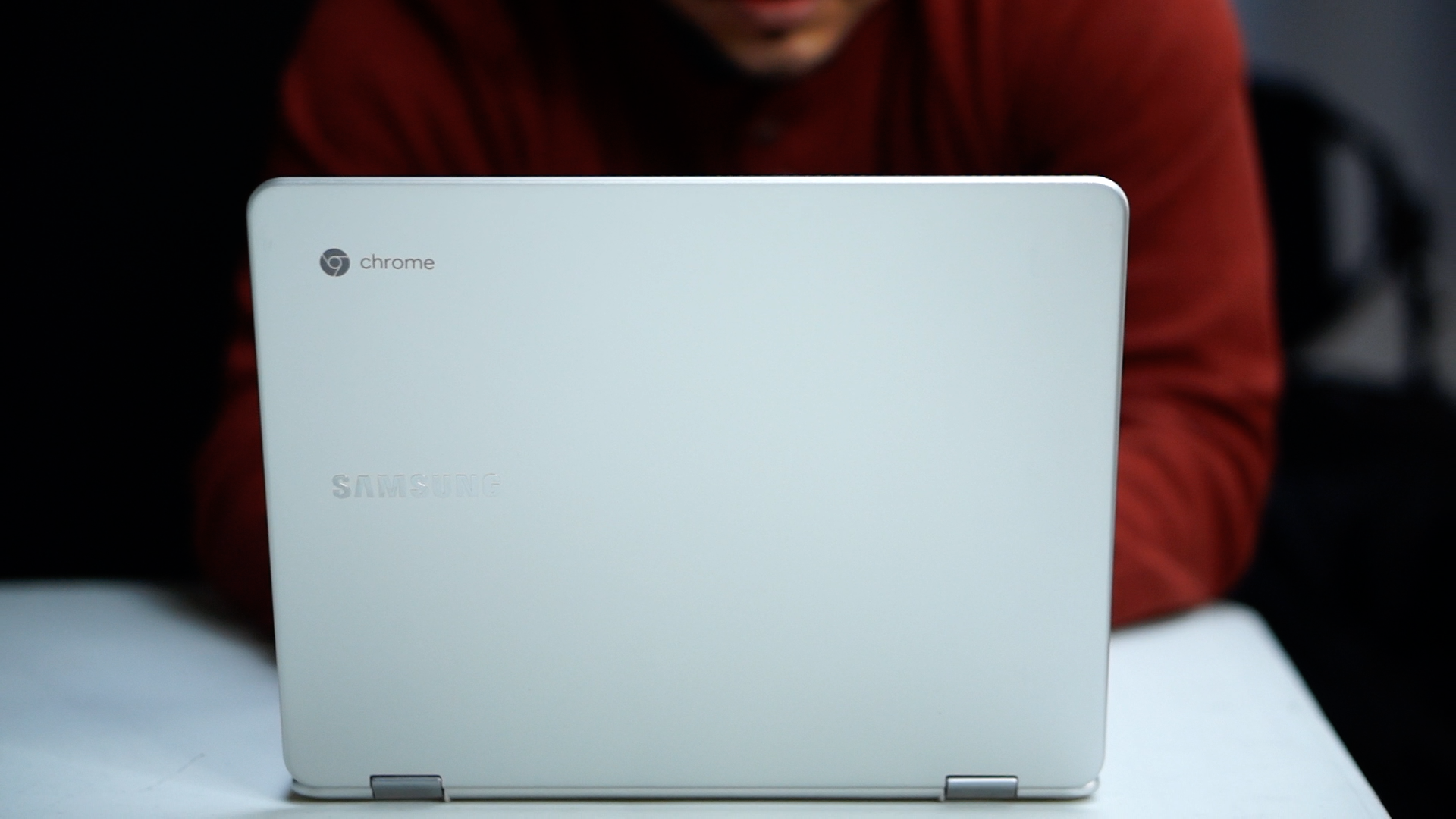 The Plus is powered by an ARM architecture OP1 processor instead of the Intel Core m3 that's in the Pro. For the most part, the OP1 can handle the bare essentials & basics w/ ease. Once you start getting into doing more tedious things like running intense Android apps or stepping up to like 15 tabs open, then you'll see things getting a bit sluggish. However, for Chromebook tasks, this handles my 10 tabs open plus 1 for YouTube is usually fine.  As beautiful as that display is, it contributes to the battery drain on this thing. The 39Wh battery is suggested to last up to 8 hours. Moderate usage got me around 10 hours of juice while heavier usage got more around 5 hours of juice. Definitely not the best battery in a Chromebook but not the worse.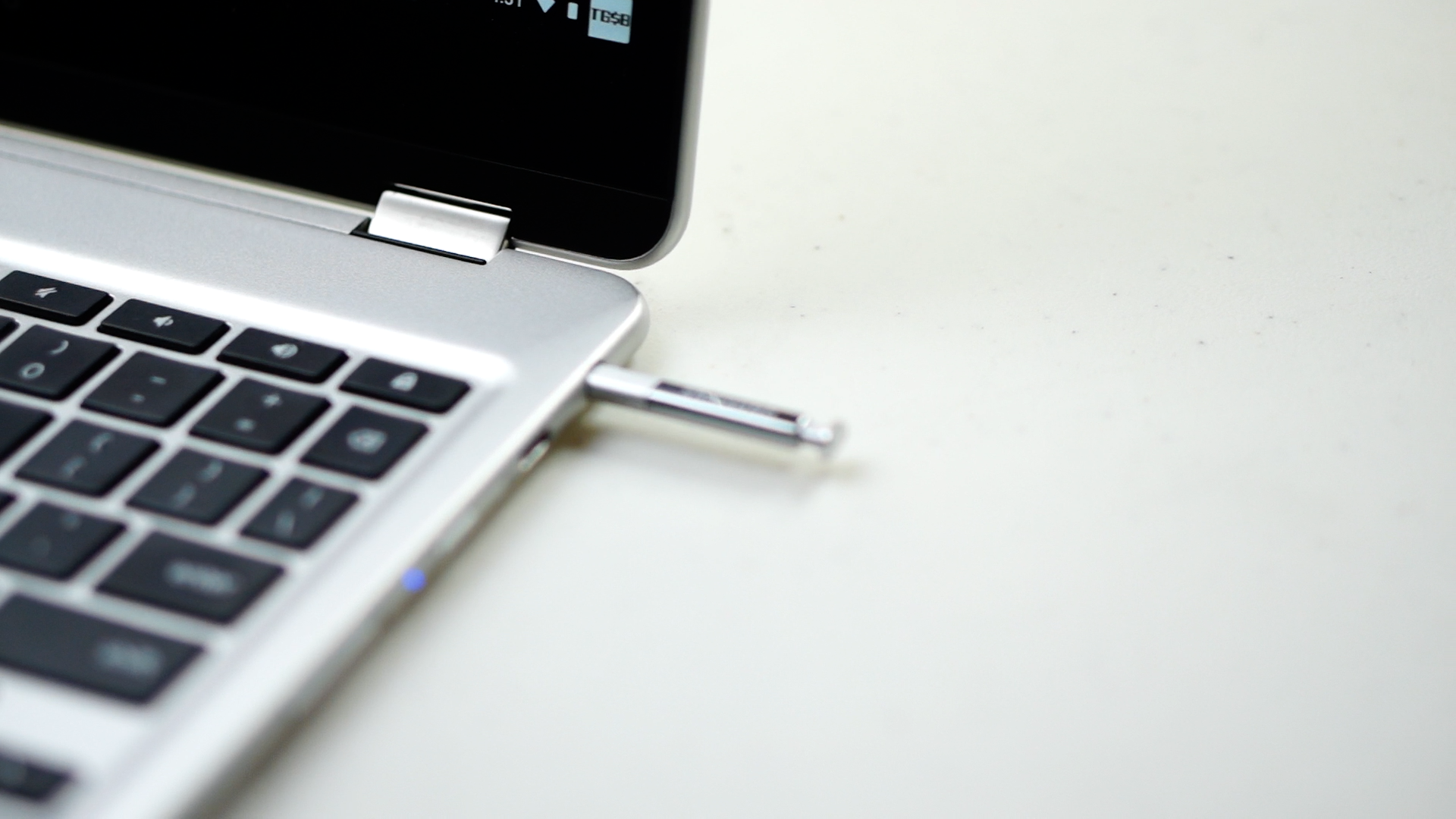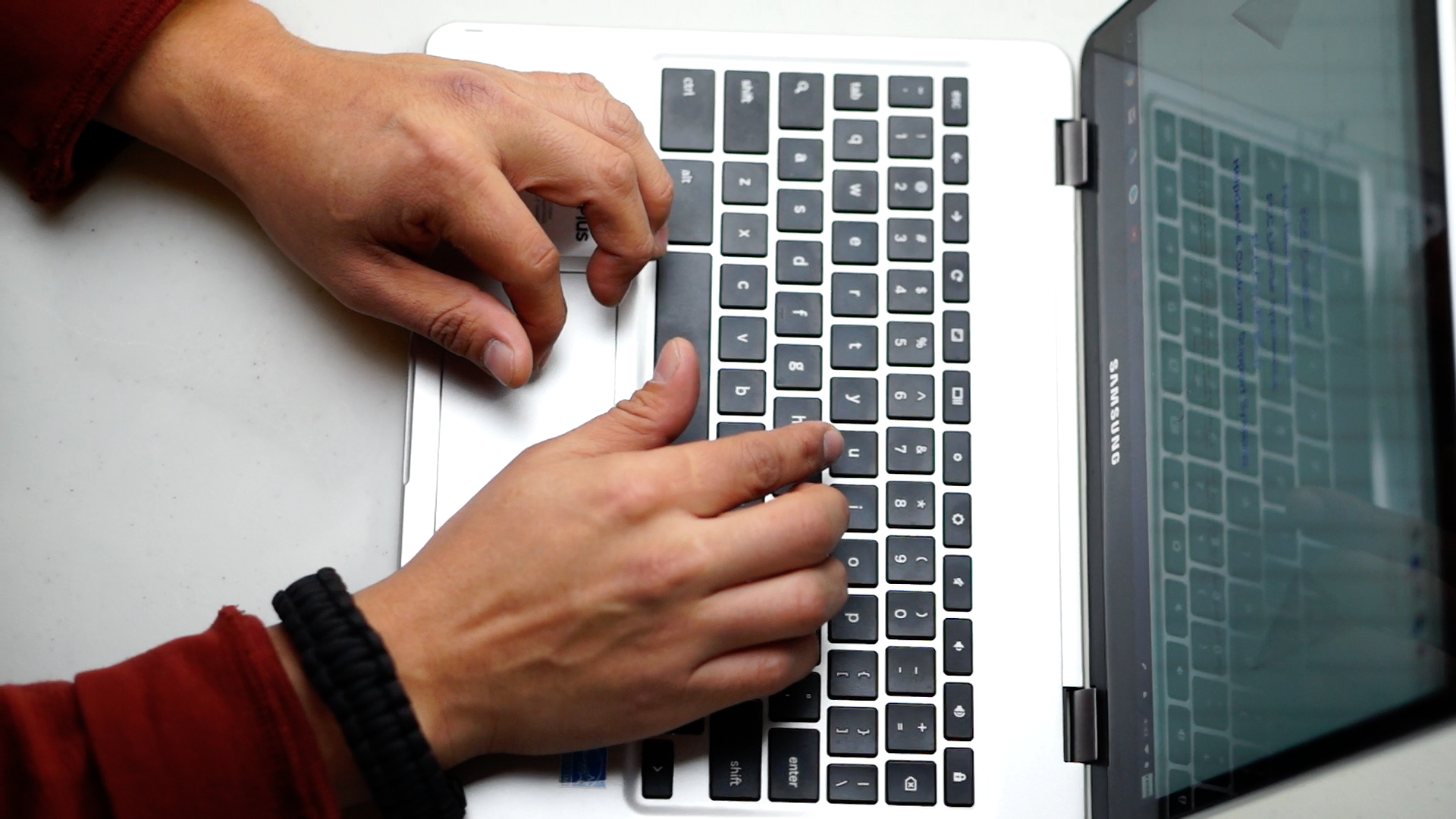 Upon originally reviewing this Chromebook, the Play Store was in beta and didn't flow too great.  But thanks to recent updates, we got the full Play Store out of beta on this just like on the Pixelbook.  So you got the access to Android apps w/ the same inconsistencies as having multiple versions of the same app.  You got the same Search bar within the new launcher to give you access to web & local searches.  Unfortunately, you don't have access to Google Assistant at all or the dedicated button obviously.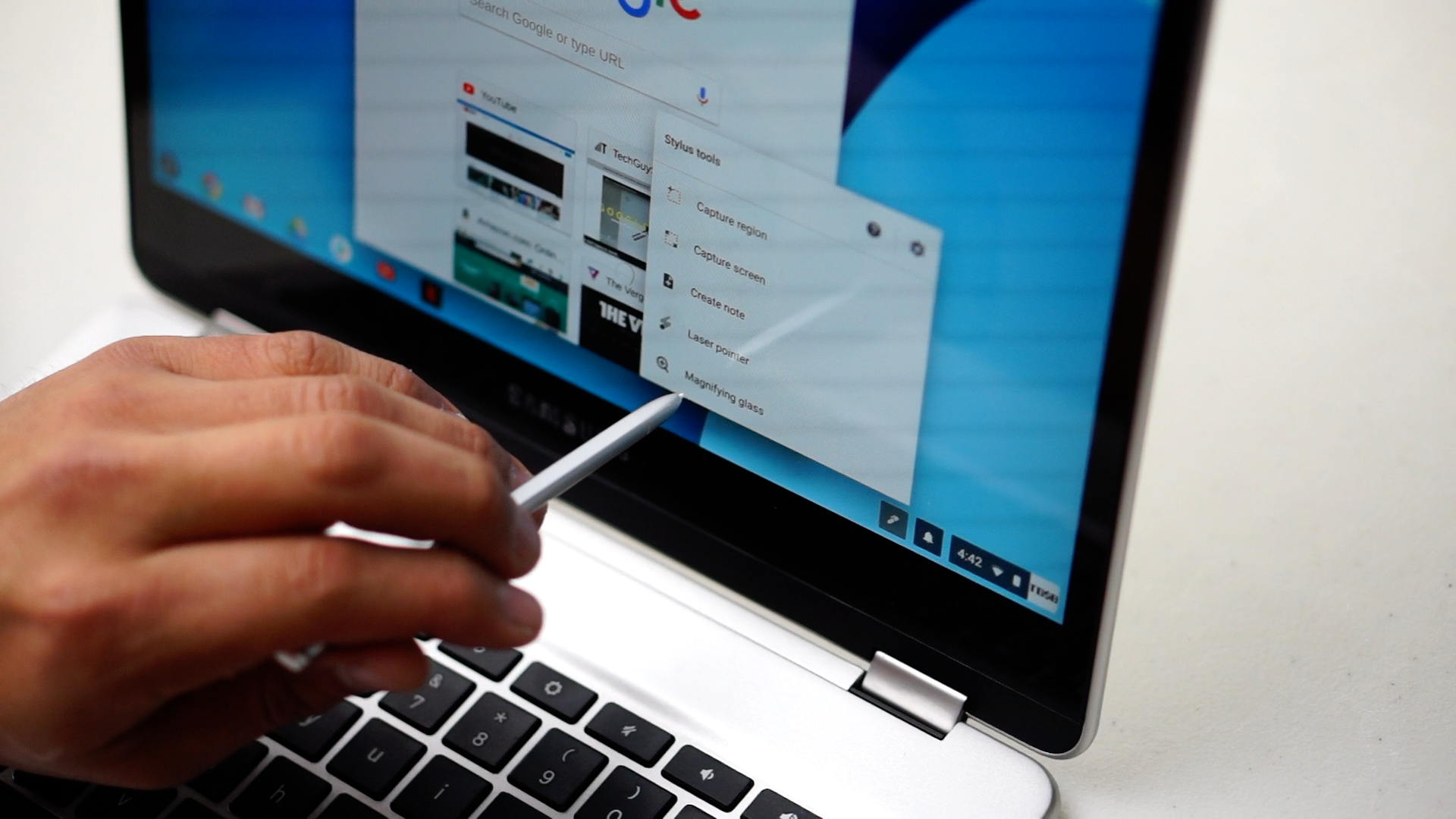 A more affordable Pixelbook alternative from Samsung.  
TG 2 Cents
The Chromebook Plus is an amalgamation of the finest things from Samsung & the newest software from Google.  This combination comes w/ both its fair share of positives & negatives. What's to love/like about it?  The hardware, display, the S Pen, battery life, & Chrome OS performance. What could use work? Android apps on Chrome OS, the speakers, & the trackpad.  The Chromebook experience overall is amazing. It's just the Android part doesn't flow as seamless as I'm sure Google would like it to.  But you can use this as just a Chromebook and be just fine.  But I would shell out the extra $$$ for the Chromebook Pro over the Plus.