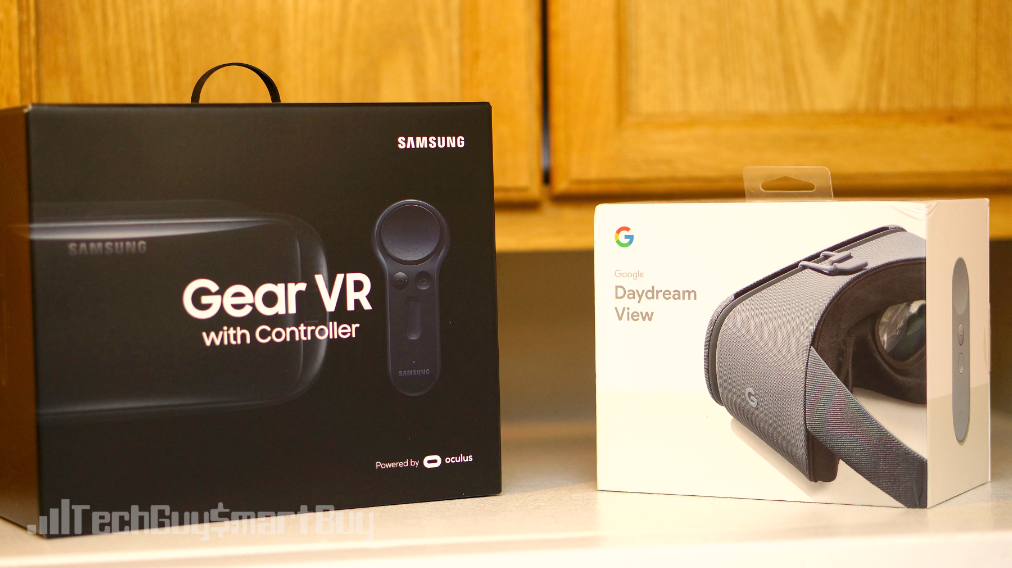 Virtual Reality.  It hasn't quite taken off as many would have hoped or expected but it can offer some cool experiences nonetheless. You got the bigger VR headsets that require PCs like the Oculus Rift & HTC VIVE.  While mobile VR isn't the big thing just yet, you can still do some cool things w/ it.  We're talking about the 2017 Edition Samsung Gear VR & the updated Google Daydream View.  
Samsung's VR rig is powered by Oculus while Google's is powered by the Daydream section of the Play Store.  Both support Netflix and works w/ a remote to handle navigation & gaming, but the Gear VR has offer 600 games to choose from.  Google has over 100 games, support for YouTube VR, Chromecast support to cast your VR experience to make it a group thing, and works damn-near any flagship Android phone to come out this year.  
For the holidays, we're giving away one of each as the 1st part of our holiday giveaway.  So one lucky winner will get a Gear VR & another will get a Daydream View VR.  This kicks off today and ends on Friday, December 8th @11:59 PM EST.  Winners will be announced @10AM on 12/11 and products will be shipped out shortly afterward.  
Samsung Gear VR & Google Daydream View VR Holiday Giveaway