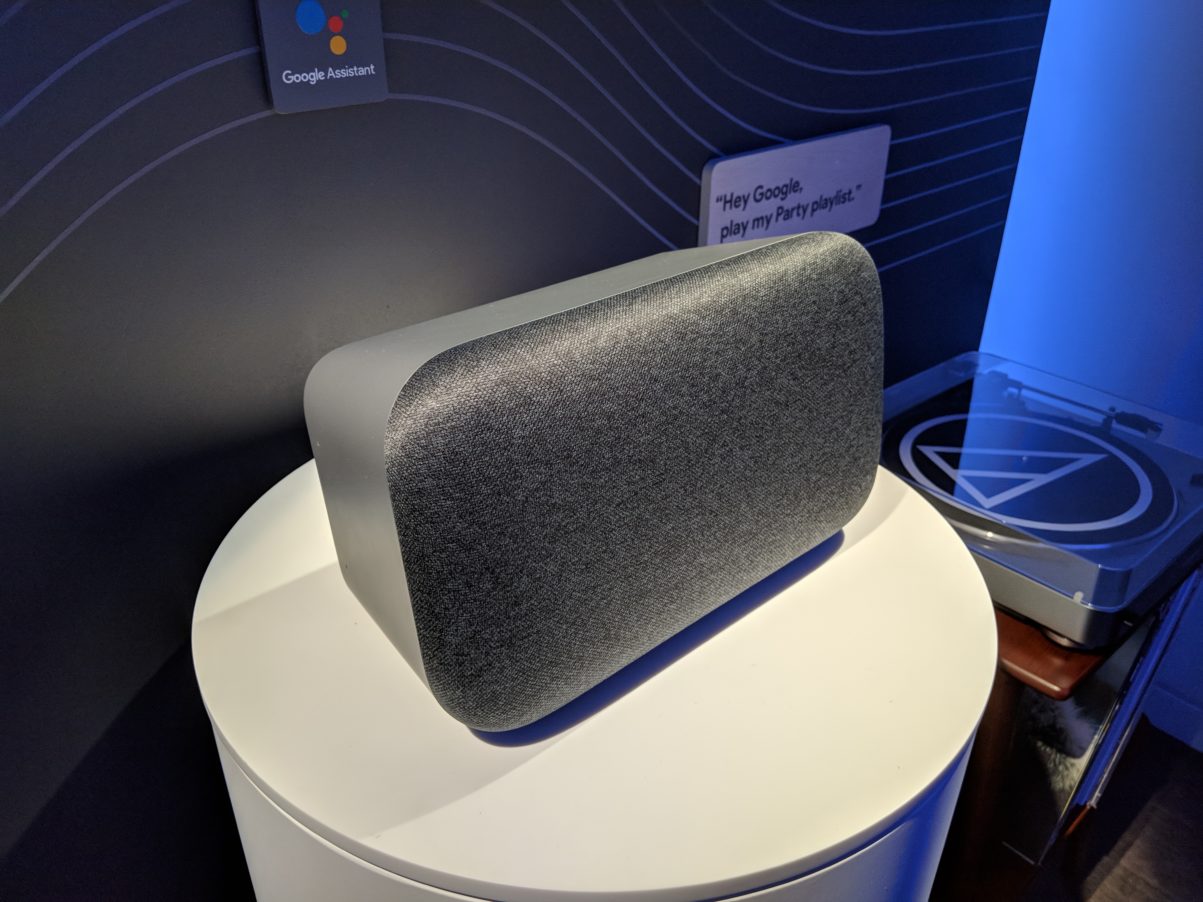 Yesterday, Google made their larger version of the Google Home officially available to all.  This one of the many products Google unveiled at their October 4th hardware event which included the Pixel 2 , Pixelbook, Pixel Buds, Home Mini, Clips, & this.  
The Google Home Max is equipped w/ dual 4.5inch woofers, custom tweeters, Smart Sound which tunes itself automatically based on the size of the room it is in, can play music horizontally or vertically, and can be paired w/ other Home products to pump out multi-room audio.  It also has a 3.5mm audio jack, USB-C port, and the power of Google Assistant inside.  
We got a chance to check it out in NYC and loved the sound quality from it.  It arrives in Chalk or Charcoal color options and will cost you $399.  You can pick it up from various retails listed below like Google Store, Best Buy, & more.  
So who's adding this to their homes for the holidays?
Best Buy | Verizon | Walmart | Google Store