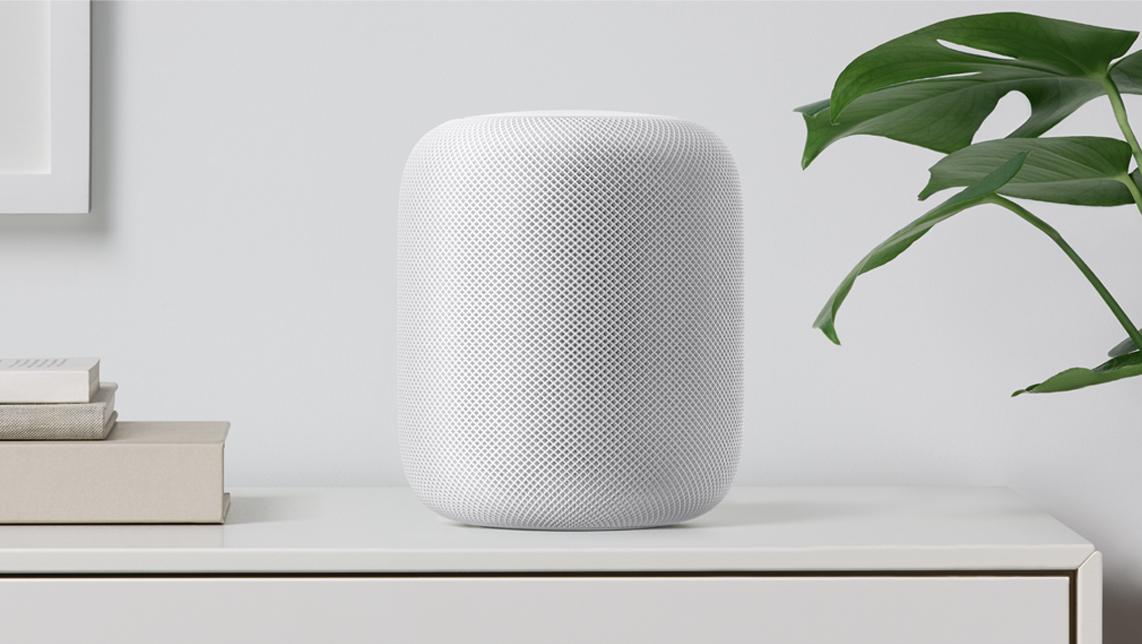 Remember the Apple HomePod?   Yeah, well it is finally coming.  Like in a few short weeks on February 9th w/ pre-orders kicking off this Friday on January 26th.  
Apple is pushing their 1st smart speaker powered by the world's least used AI: Siri.  Despite the fact that Siri was out long before Alexa & Google Assistant.  They have blown past anything Siri can do.  Underneath the fabric mesh, it will have an Apple A8 CPU, high-end woofer, 6 mics, and 7 tweeters.  If you have any HomeKit supported products in your home, it can be accessed w/ the HomePod via Siri.  
A few things to note before you get ready to drop $$$ on it this Friday:
At launch it will only support Apple Music.  So no Spotify, Google Play Music, Pandora,& definitely not Tidal.  

There won't have any AirPlay 2 support at launch.  This means no stereo pairing w/ 2 speakers & no multi-room audio support.  AirPlay 2 is coming later this year – allegedly.  
The HomePod will arrive is coming in White or Space Grey colors and will cost you $350.  So w/ this being $50 more than most of the smart speakers on the market, are you still considering this for your next speaker to add in your home.