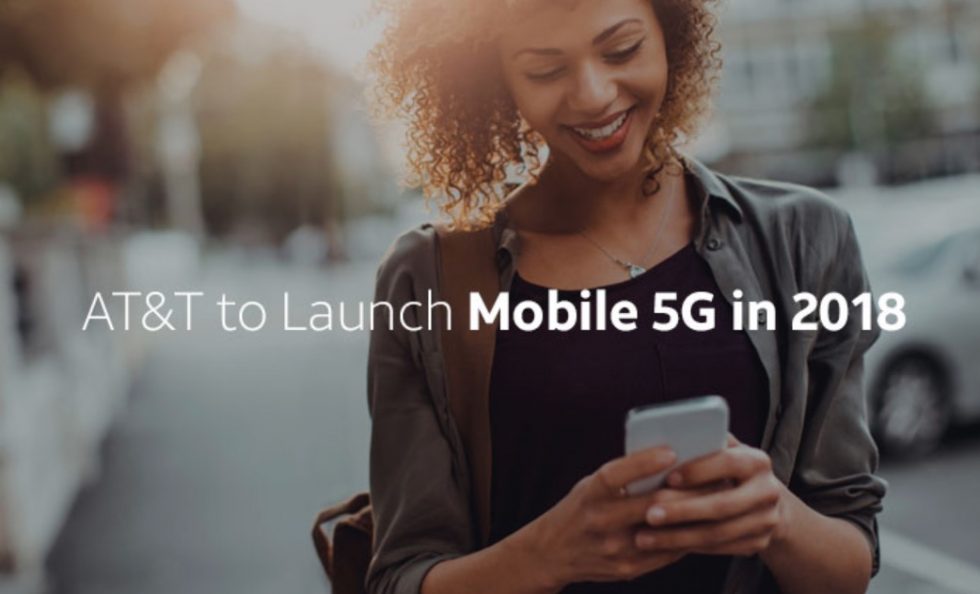 As we approach CES next week, we can expect tons of announcements of the advancements in the world of tech.  One of those looks to be the next step in 4G LTE.  Looks like the race the mobile networks to go 5G is about to be on w/ AT&T leading the charge.
In layman's terms, 5G will be an even faster data speeds on your smartphone.  Like up to 100 times faster w/ zero latency – allegedly.  They have a 23 metro city kick off in select cities like Atlanta; Austin; Boston; Bridgeport, Connecticut; Buffalo, New York; Chicago; Fresno; Greenville, South Carolina; Hartford, Connecticut; Houston; Indianapolis; Los Angeles; Louisville; Memphis; Nashville; New Orleans; Oklahoma City; Pittsburgh; San Antonio; San Diego; San Francisco; Tulsa, Oklahoma and Sacramento, California
The carrier announced plans to roll out a real 5G network by the end of 2018.  Other than that, we don't have any details on the network, what devices it will work with.  This faster network will coincide w/ AT&T's LTE network and its corresponding devices.
Now AT&T isn't the only carrier looking 5G even though they were the last carrier to announce any plans for their network.  Verizon will be right on their tails w/ their 5G network later this year in about 5 markets.  Sprint is hoping to have theirs by the end of 2019 while T-Mobile is shooting for a 2020 rollout.
As exciting as this news is, it will be a while before a 5G is fully up & running.  So this is definitely a step in the right direction of sorts.