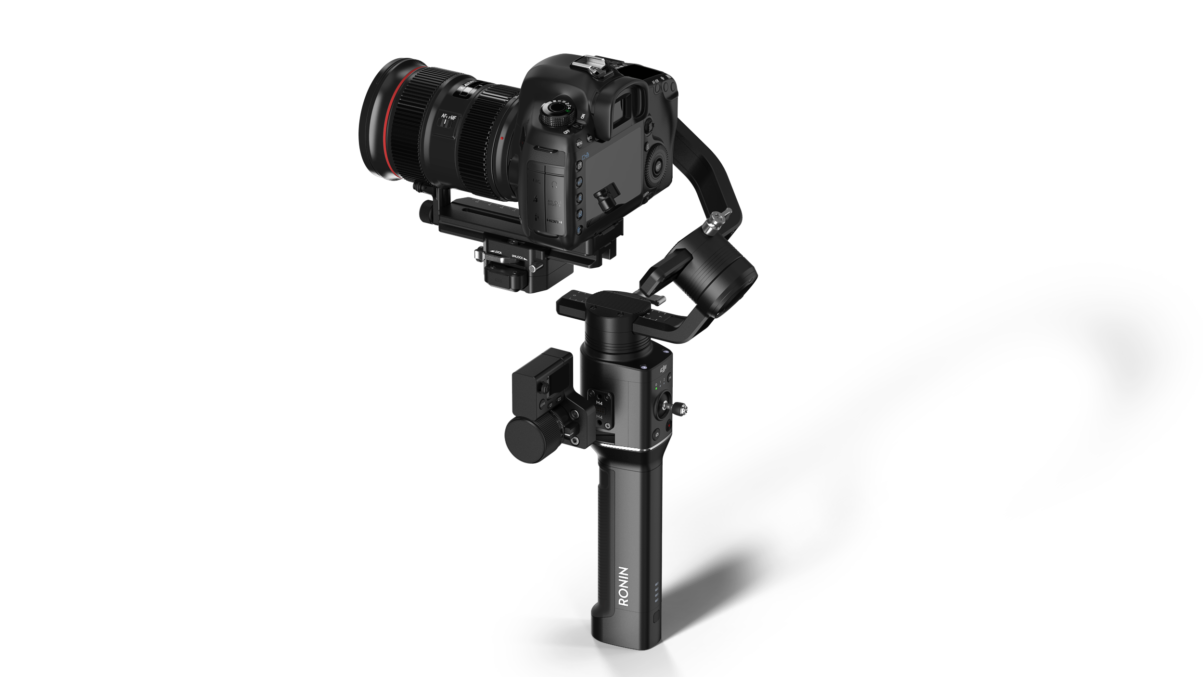 Along w/ the Osmo Mobile 2, DJI made sure to add to their inventory of gimbals w/ the Ronin-S.  This is a handheld gimbal made for your DSLR or mirrorless camera.  This is also set to go head-to-head w/ the Zhiyun Crane 2 gimbal as well.
It is designed w/ videographers in mind as you got the camera's placement above the axis so that it doesn't block your view of your LCD display, a detachable design so you can use for low-angle shots or mount it to a crane/jib, and the ability to time-lapse, panorama shots, track subjects(at normal & faster moving speeds), and rotate the gimbal during the shot automatically. 
This is what a lot of folks have been waiting for – especially those of who use shooters w/o a flip-out LCD screen.  Although we don't have any pricing info on the Ronin-S at the moment, we can expect it to arrive sometime during the 2nd quarter of the year.  You can hit the link below to sign up to be notified when it becomes available.