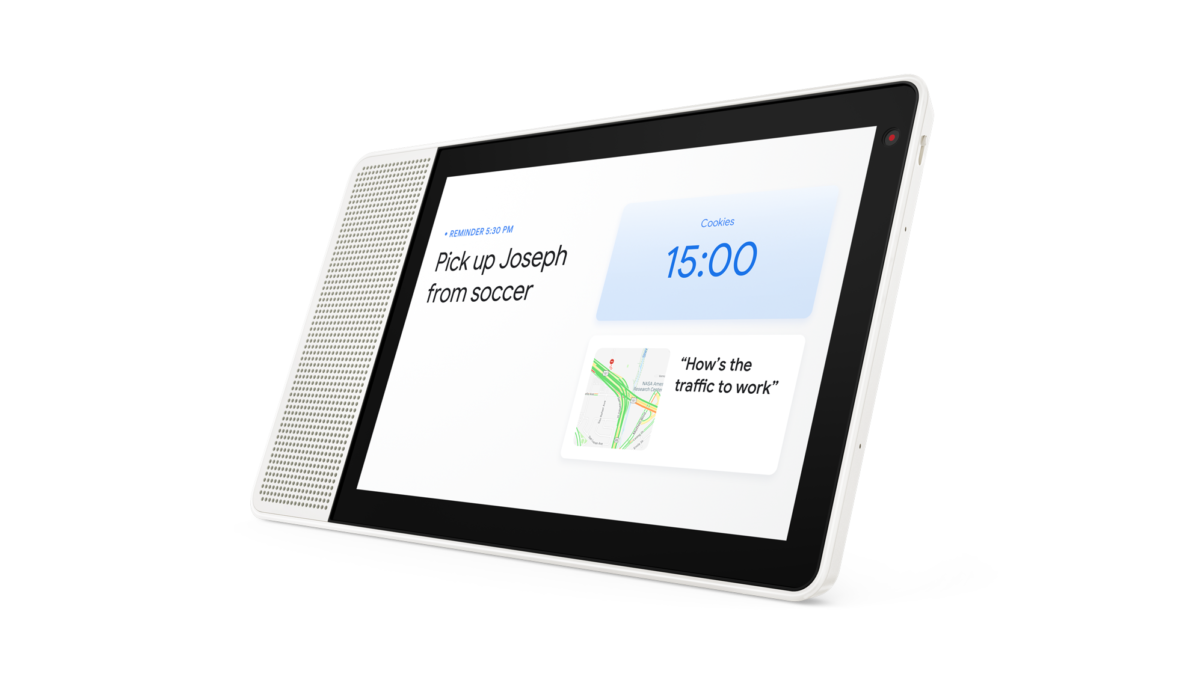 In case you were wondering what Google was doing at CES this year, you got your answer yesterday.  The main takeaway is the expansion of devices to utilize Google Assistant but that actual announcement is a product w/ the new Smart Display.  
This is Google's answer to Amazon's Echo Show & you didn't have to wait until I/O.  
They will be teaming up w/ several companies like JBL, LG, Sony, & more  w/ Google supplying the software and everyone else is behind the hardware.  The 1st out of the gate is a Smart Display w/ Lenovo.   
It will all of the key apps from Google's in-house software like YouTube, Duo, Google Maps, Google Photos, Google Play Music, Google Calendar, Search, & more.  Lenovo's Smart Display will arrive in a 8inch & 10inch sizes w/ a single speaker to communicate w/ Google Assistant.  The 8inch size will have a 720P display while the 10inch will have a 1080p display.  Other than that, both will have a Snapdragon 624 CPU, 2GB of RAM, & 4GB of storage.  
Lenovo will be dropping both devices sometime in the summer w/ the 8inch for $200 and the 10inch model for $249.  So what do you think of Google's answer to the Echo Show?