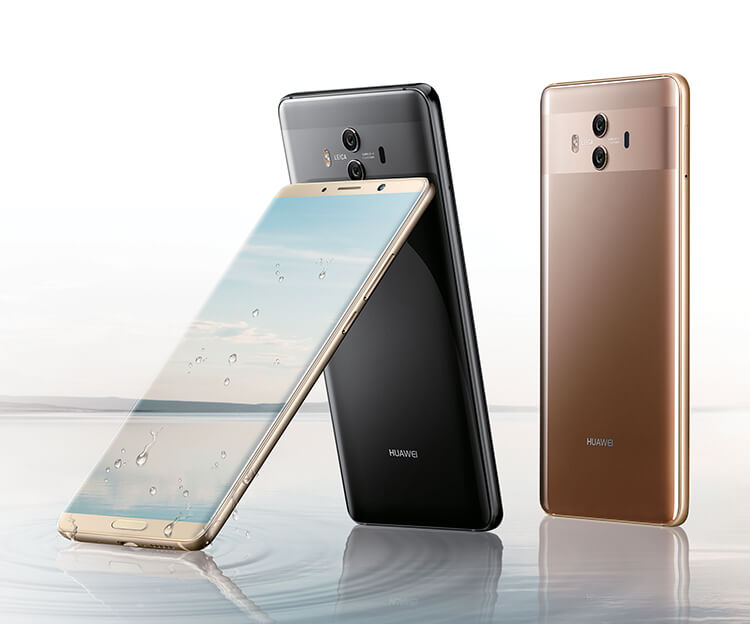 We knew Huawei was gonna bring their latest flagship to the US in a big way this year.  They wanted everyone to give their Huawei Mate 10 Pro Android device a shot to go against the other big boys.  But thanks to AT&T dropping out within the 12th hour, they will sell it unlocked through various 3rd-party retailers.
To refresh you brain, the Mate 10 Pro will offer a 6inch 1080p OLED display w/ 18:9 aspect ratio, powered by their own octa-core Kirin 970 CPU w/ AI inside, running Android Oreo under their own EMUI 8.0, 6GB of RAM, 128GB of storage, a dual Leica-brand camera w/ a f/1.6 20MP Mono + 12MP RGB on the rear and a 8MP front-facing shooter, and a 4000 mAh battery.  
This year was supposed to a big year for Huawei but thanks to AT&T flip-flopping, they're gonna have to go solely the unlocked route.  Which would get the customers the device w/o any strings attached but w/ a higher premium up front rather than paying it off monthly.  You'll be able to pick it up at Amazon, Best Buy, B&H, Microsoft, & NewEgg for $799.  
So who will be welcoming Huawei into the US by picking one up?