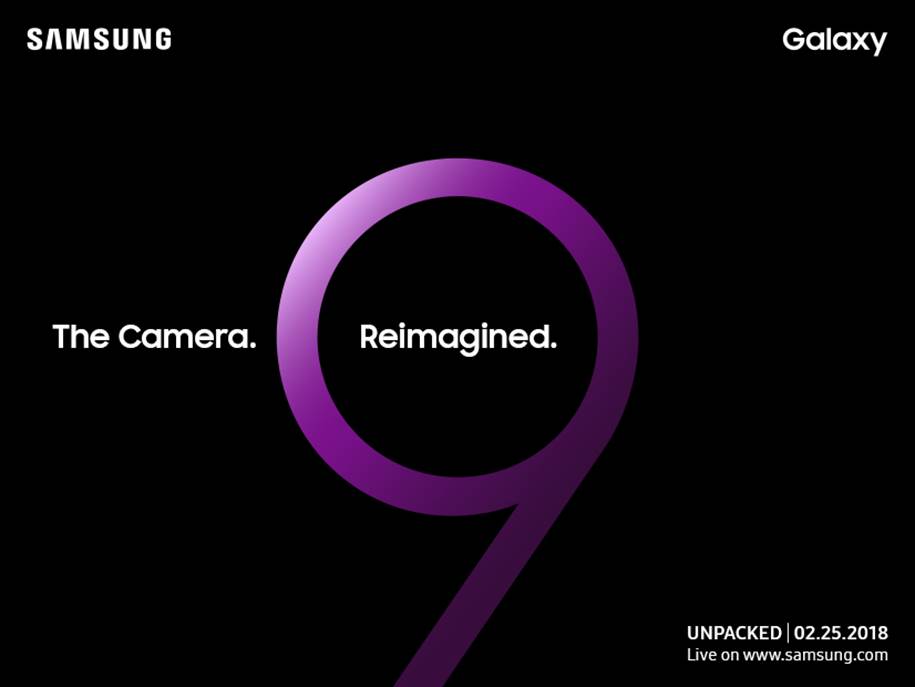 Last night, Samsung sent us & other members of the press w/ invites for the forthcoming Galaxy S9 launch out in Spain for Mobile World Congress.  It will be apart of their Samsung Unpacked event as it will be livestreamed online as well as at MWC at 12PM EST/9AM PST.  
The invite above highlights Camera, reimagined.  The previous leaks points towards their adjustable aperture on the S9 from f/1.5 to f/2.4.  We're guessing a mix of hardware & software – mostly software-based.  Other than that we're expecting a refresh w/ even less bezels, larger batteries, dual cameras on the S9+, and better placement of the fingerprint reader.  
Unfortunately, we won't be heading out to Spain for this but we're gonna still cover it and keep you guys updated on the news.  Maybe,we can pull off some hands-on w/ the S9 – hopefully.  We'll see.  So w/ MWC only a few weeks away, who's getting excited for the S9?