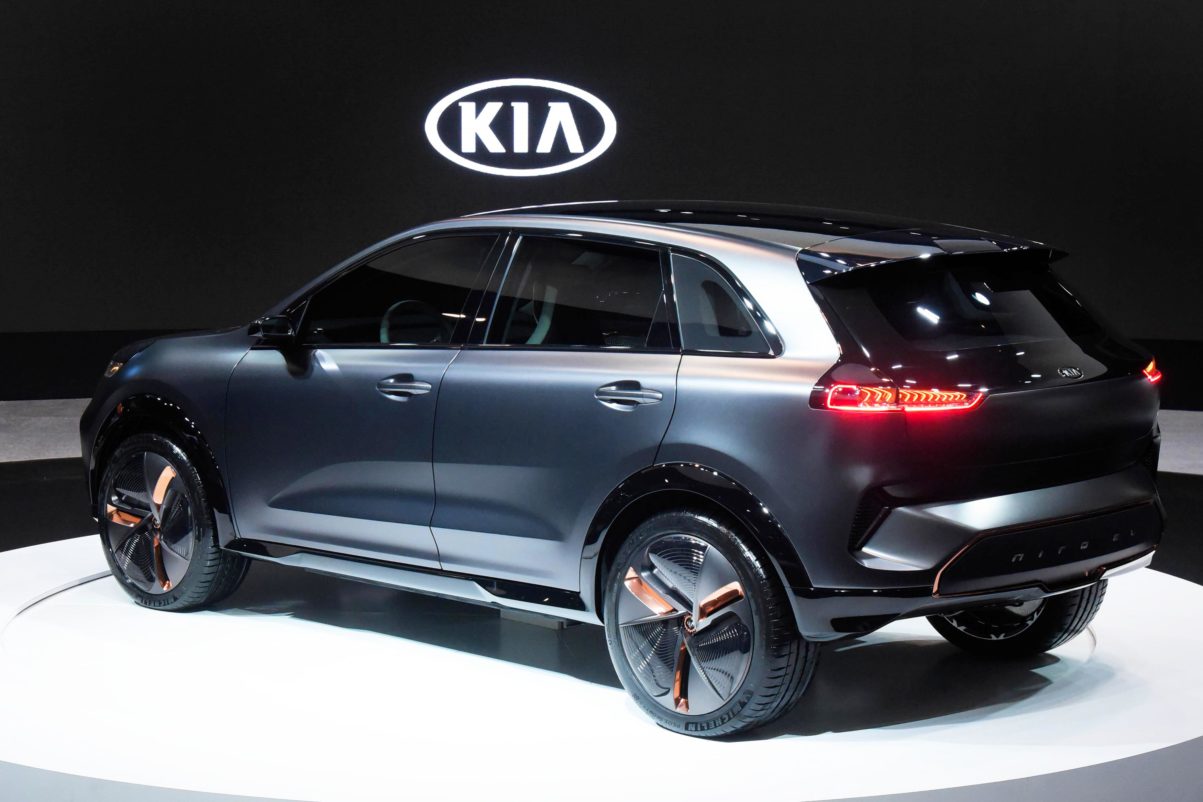 Also new this year at CES is a new all-electric concept from Kia.  This one is based off the new Niro as it is equipped w/ tons of features & goodies inside to get you excited for what's to come from the Korean company.
This Niro EV is packing a 150kW electric motor w/ a 64kWh battery pack that will allow for a 238 mile range.  Which is 100 miles more than other small EVs are currently offering.  So in regards to future of Kia's automotive vision, we're looking at a high-end electric battery power train, HMI (human-machine interface), motion-graphic lighting system, new autonomous driving technologies, and the world's first 5G connection giving you full vehicle connectivity.  
Kia is looking to have all of their car connected by 2030, offer 16 electric vehicles by 2025, a fuel-cell EV due out in 2020, and looking to bring Level 4 autonomous vehicles in smart cities by 2021.  
Over the years, Kia has definitely caught my eye a lot more and after reviewing the Optima Hybrid, I would definitely buy/lease one for me or my family.