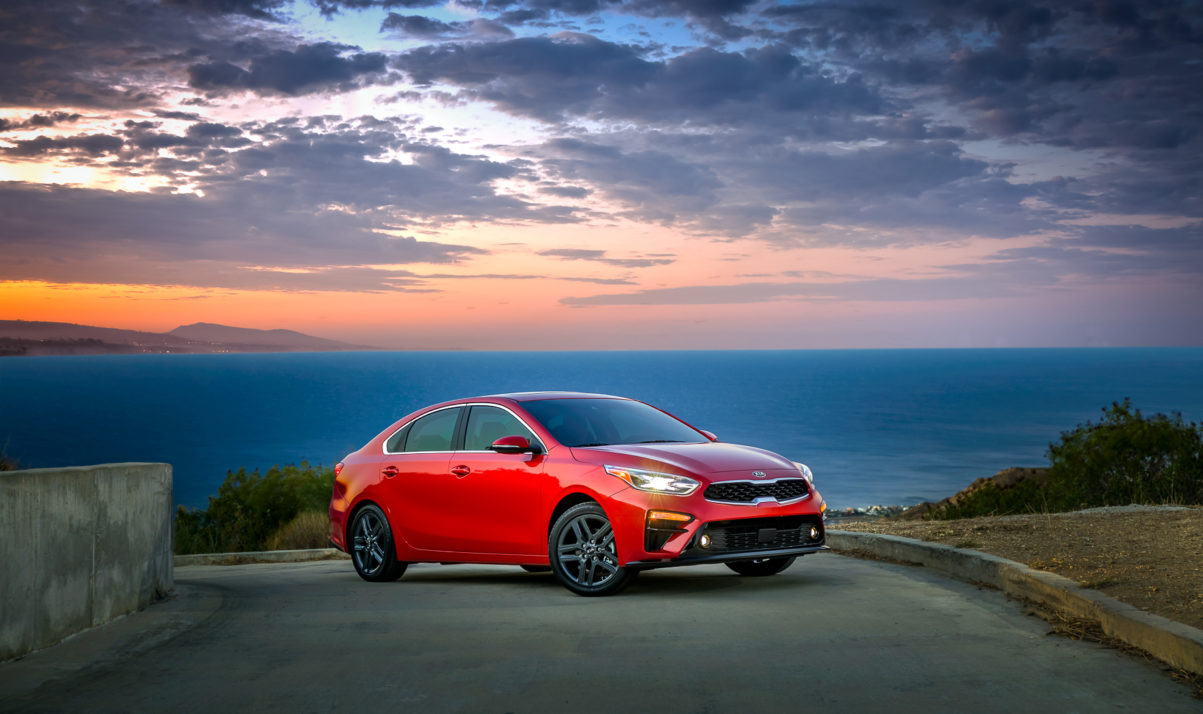 Kicking the year as well as the NAIAS or North American International Auto Show  for 2018 is Kia.  More specifically, the all-new 2019 Kia Forte.  This marks the 3rd-generation of the vehicle as they made sure to bring over some inspiration & design cues from their Stinger to make it even better.  
Kia made their new Forte a baby Stinger GT.
The new Forte is the 1st to offer Kia's very-own IVT (Intelligent Variable Transmission) that brings forth better fuel economy & 35mpg.  In regards to what is IVT: think of it as a CVT-like setup that utilizes a chain belt instead of a push belt.  Along w/ that, you got a 2.0 4 cylinder engine inside capable of 147hp & 132lb. ft of torque.  In regards to safety, you got Blind Spot Collision Warning, Lane Assist, Forward Collision Alert, and Smart Cruise Control.  
The interior cabin a bit bigger than the previous version of the Forte.  You got an 8inch color touchscreen that supports Apple CarPlay & Android Auto that comes standard.  This is also able to read your text messages aloud via Bluetooth.  You even got a wireless charging tray inside for your iPhone X or supported Android device.  And lastly, you got a feature of a 320-watt audio system from Harman Kardon.  
The new Forte will arrive in trims of LX, S, & EX.  No word on specific pricing but we can expect it to arrive sometime later this year.  The pricing for the current model starts out around $16,800 so the new one might be within the same ballpark.  So what do you think about the latest from Kia?