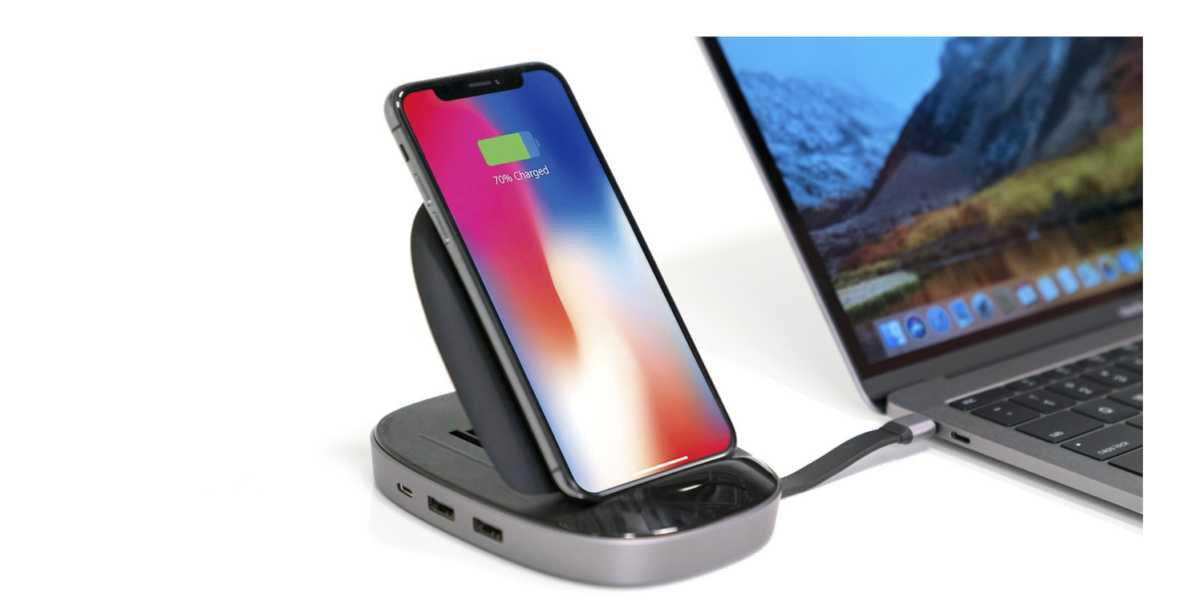 Earlier this week, the folks over at Hyper revealed the last accessory they've been working on.  Introducing the HyperDrive 8-in-1 USB-C +Qi Wireless Charger.  This thing is doing a lot but I mean that in a good way.  
So it is your standard USB-C hub as this is packing a total of 8 ports: 4K HDMI, Gigabit Ethernet, microSD, SD, 3 USB and a USB-C power.  But wait, there's more.  This thing also has a desktop wireless charging stand to be used w/ your iPhone X or Samsung device.  The charging pad supports all 4 Qi wireless standards of 7.5w, 5w, 10w, & 15w.  This even has a LCD panel that displays the voltage used as well.  
It will retail for $149 but early Kickstarter backers can get it for only $69.  The campaign kicks off on January 15th at 8AM PST/11AM EST.  So who's marking their calendars to pick one up?