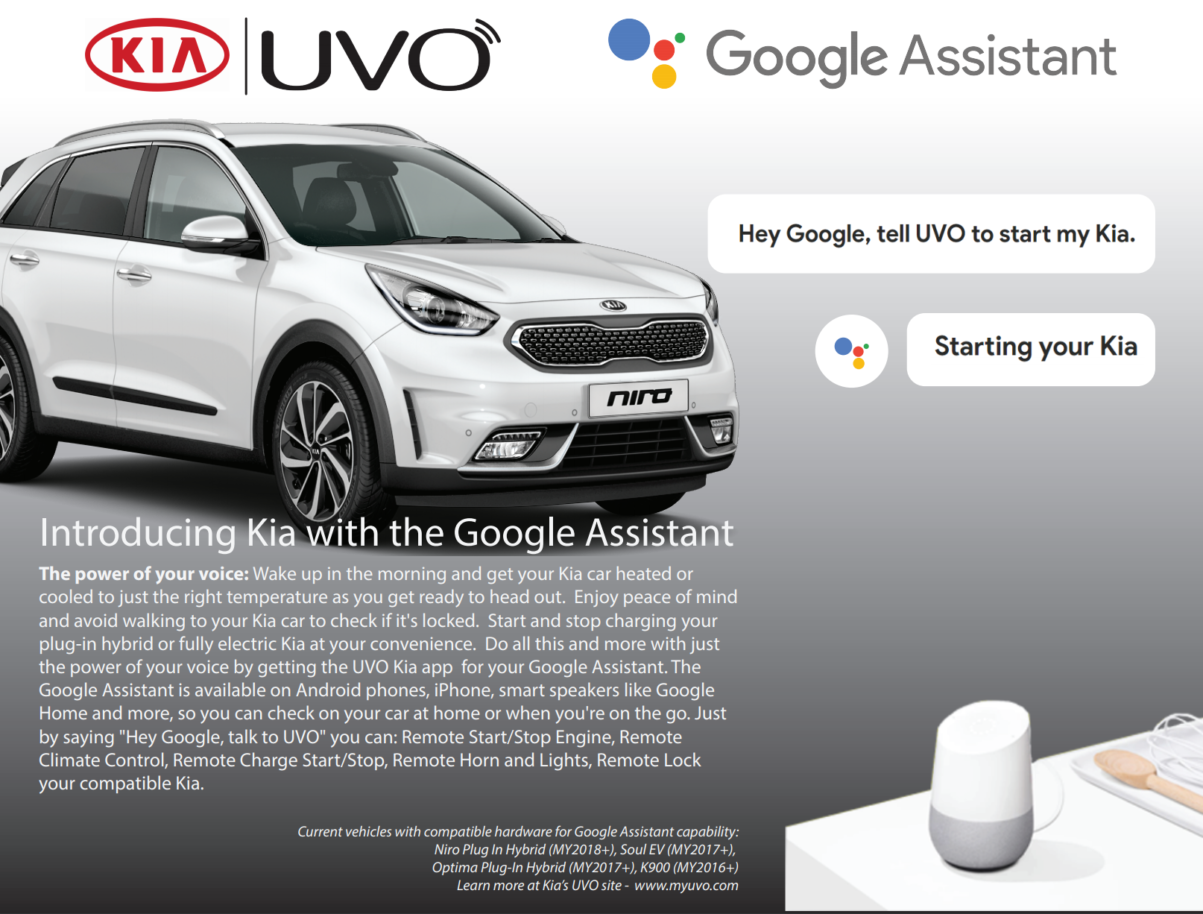 Looks like Kia's UVO car infotainment system is about to get even more useful.  At CES, the company announced the addition of Google Assistant into the mix therefore giving Kia owners even more features.  
So what will you be able to do with Google Assistant on your Kia?  You will be able to start your car & unlock it remotely, adjust the climate control, horns & lights from a Google Home product as well as the Google Home on your smartphone via voice commands.  Along w/ that, you can also get real-time answers, navigate streaming services, & more.  
At launch, it will only work w/ the Niro Plug-In, Soul EV, Optima Plug-In, & the K900.  We can expect it to arrive on newer vehicles and hopefully older ones as well.  
So who's interested in having Google Assistant work from their car?