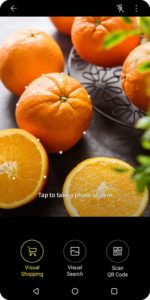 Well, we knew we were expecting a refreshed version of the LG V30 w/ AI abilities set to arrive for MWC 2018.  Thanks to a press release from LG last night, we have a better idea of what to expect.  So lookout for an AI camera.  
LG calls it Vision AI which will automatically analyze the photo and recommend the best shooting mode available for the shot.  This can also measure the brightness in low-light situations.  Reminiscent of Huawei's Kirin CPU on their Mate 10 Pro.  It has built-in shopping abilities to do image search & scan QR codes to buy things.  
It will work hand-in-hand w/ Google Assistant for voice commands called Voice AI.  It will have 23 Google Assistant commands exclusive to the newer V30.  You'll be able to tell it to take a photo in panoramic mode, food mode, slo-mo, and much more via voice.  
The aforementioned features are only the beginning as LG plans on more abilities set to arrive as a part of their newer suite AI.  Also these AI abilities will make its way to other LG devices (namely, the older V30 & LG G6).  
So who's interested or pass?