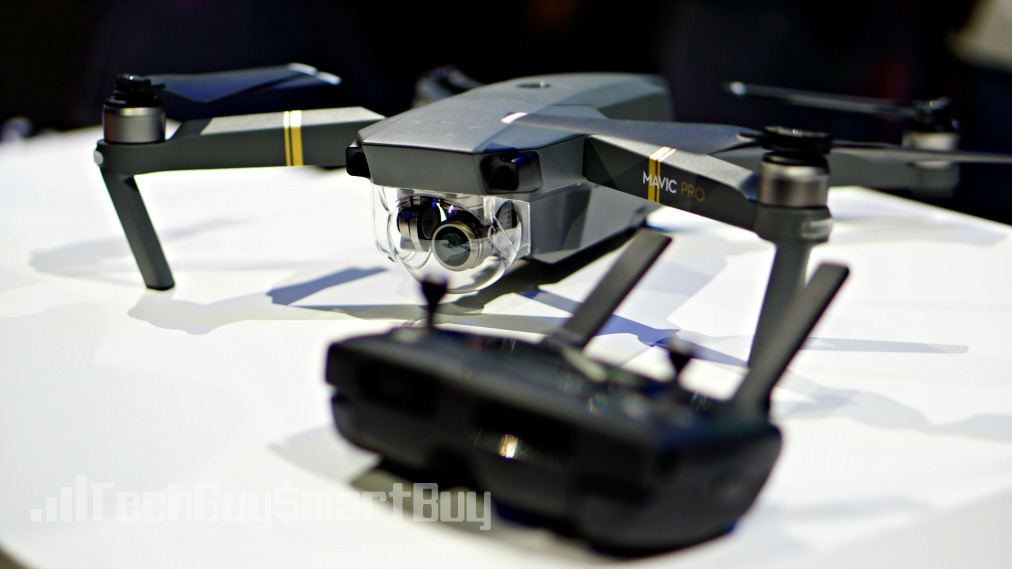 Even though we just got the Mavic Air, DJI is only getting started w/ drones for 2018.  According to the folks over at DroneDJ, we may get a sequel to last year's Mavic Pro and really soon.  
According to the intel they've gathered, we might see the new Mavic Pro w/ new specs & features of course.  It is said to offer a 1inch CMOS sensor, a new 3-axis gimbal, rear vision obstacle avoidance sensors form the Air, a 32-minute flight time, and a $1299 price tag.  It will also offer a different design for the battery and speaking of battery, it will have a 4820 mAh battery.  
The site even has an alleged launch date of March 22nd for the new Mavic.  There will be a more expensive FlyMore  combo w/ more goodies as well.   We can only expect a bit more video features like 4K @60fps and such to better differentiate itself from the Air. 
So is this comes to pass next month, is this too many options for DJI?