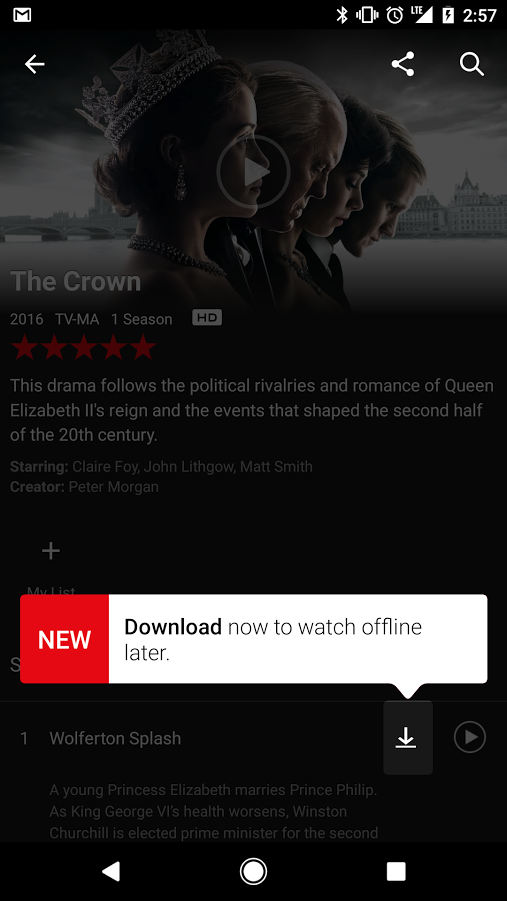 Such exciting news which came out of nowhere, Netflix adds offline viewing to its Android & iOS apps.  This will apply to all Netflix subscribers via the app worldwide for smartphones & tablets.  
This option will help those who travel a lot find things to watch while on a plane, train, or automobile, a lot easier.  Most of their popular, original content will be available at launch like Stranger Things, Orange Is The New Black, Narcos, and The Crown.  As well as tons of their licensed content like Breaking Bad, Mad Men, and more.  
The update is rolling out now as some of you should have already seen the update to get started.  I'm not sure who out there wouldn't appreciate this.