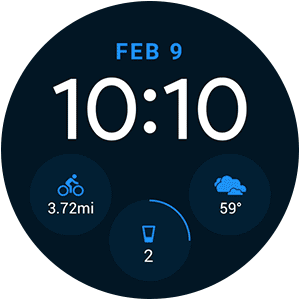 Today is the day is Android Wear becomes anew.  Officially welcome to v2.0 of the platform and bringing forth an official listing of all of its capabilities.  Everything new will arrive by default to the newer LG smartwatches announced today.  Let's list them all.
For starters, we have the addition of Google Assistant from the Pixel & Home products.  You can more or less do everything you can w/ that but you have to activate it by hitting the Power button.  After that, enjoy some hands-free action.  
Next up, we got Android Pay support arriving in its wearables.  Along w/ plenty of others like AccuWeather, Foursquare, Google Fit, Google Messenger, Google Play Music, Runkeepr, Runtastic, Strava, Uber and more.  
Of course, we know about the better messaging input w/ a full keyboard you can swipe or draw words/emojis along w/ Smart Reply guessed option.  This will work on FB Messenger, Glide, Google Messenger, Hangouts, Telegram, or What's App.  And lastly,  a larger variety of watch faces to choose from.  Create custom shortcuts for apps like Uber, one-touch contact to your wife or best friend, and setups for home, work, or the gym.  We're getting a lot more customizable this time around.  
In case you forgot which AW smartwatches will get the 2.0 update, here they are: ASUS ZenWatch 2 & 3, Casio Smart Outdoor Watch, Casio PRO TREK Smart, Fossil Q Founder, Fossil Q Marshal, Fossil Q Wander, Huawei Watch, LG Watch R, LG Watch Urbane & 2nd Edition LTE, Michael Kors Access Smartwatches, Moto 360 2nd Gen, Moto 360 for Women, Moto 360 Sport, New Balance RunIQ, Nixon Mission, Polar M600 and TAG Heuer Connected.
So who's excited that it's getting closer for you to try or are you over the whole smartwatch thing?