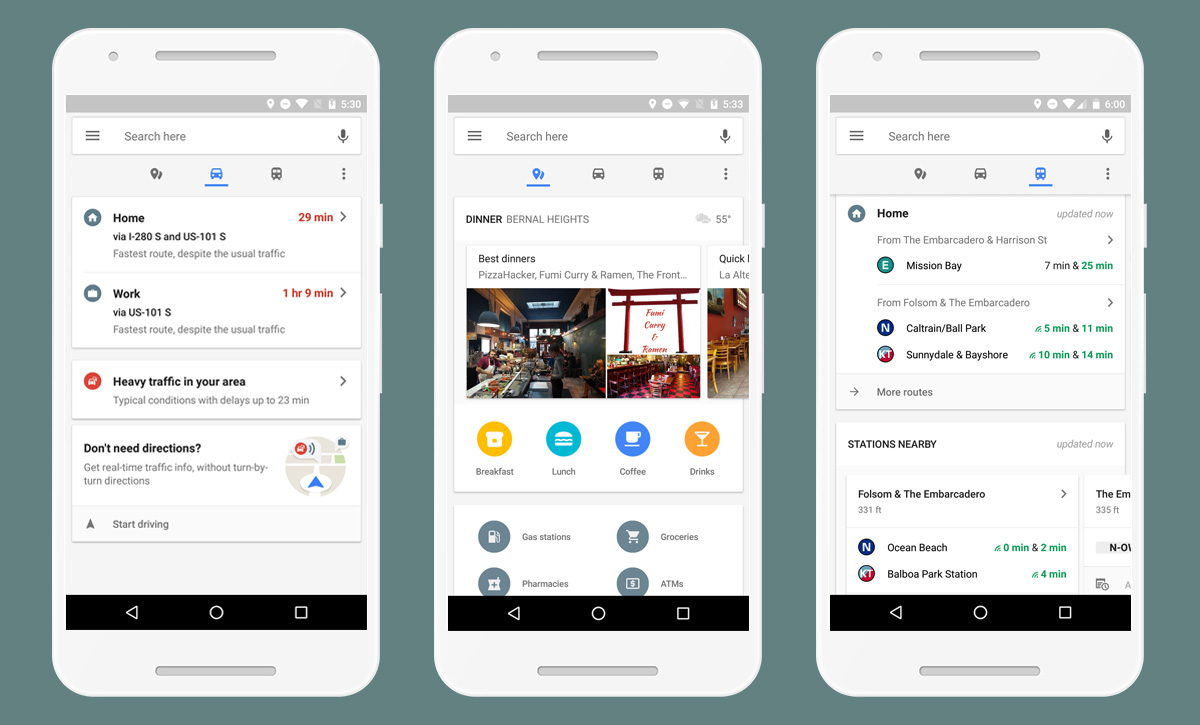 Looks like another big update is slated for Google Maps.  Announced earlier today, Google is adding more real-time information for your commutes into the mix.  So now you'll have a new toolbar w/ 3 tabs that will allow you to see the nearby places, travel time details, and a transit tab.  
The transit tab offers recommendations to what bus or train you should take.  The tabs will be seen above where you can filter between best dinners, cheap eats, business dining, shortcuts for the ATM, grocery stores or gas stations.  All of this while maintaining  ETA to your desired destination.  
Gotta love all of the consistent updates Google keeps firing to Maps.  Be on the lookout for when the update begins to rolling out sometime today.