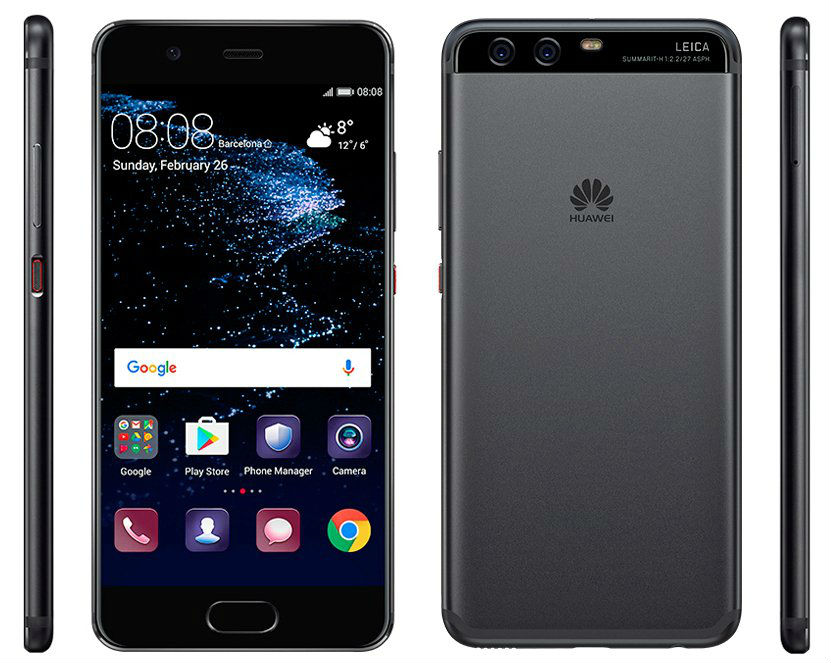 Next up on the MWC showcase is the folks over at Huawei.  They wanted to keep the party going w/ the P-series w/ Leica certification like they did last year.  So say hello to the Huawei P10 & P10 Plus.
The standard P10 has a 5.1inch 1080p display w/ 4GB of RAM + 64GB of storage and 3200 mAh battery while the P10 Plus offers a 5.5inch QHD display w/ 6GB of RAM + 128GB of storage and a 3750 mAh battery.  Both has a Kirin 960 CPU, Android w/ EMUI 5.1 software w/ a fingerprint sensor as the Power button on the side.
In the camera department, Leica's dual camera system returns w/ even better shooters than last year.  The P10 offers a f/2.2 aperture w/ a 20MP monochrome sensor + 12MP for colors.  While the P10 Plus offers up a f/1.8 aperture w/ the same sensors.  The P10 Plus will get better details and more light in every shot.  Thy even added a Portrait mode to go head-to-head w/ the iPhone 7 Plus.
The P-series will be a bit higher in cost than last year as the P10 will cost you $685 and the P10 Plus at $738.  I am definitely intrigued by the P-Series.  Who else is?