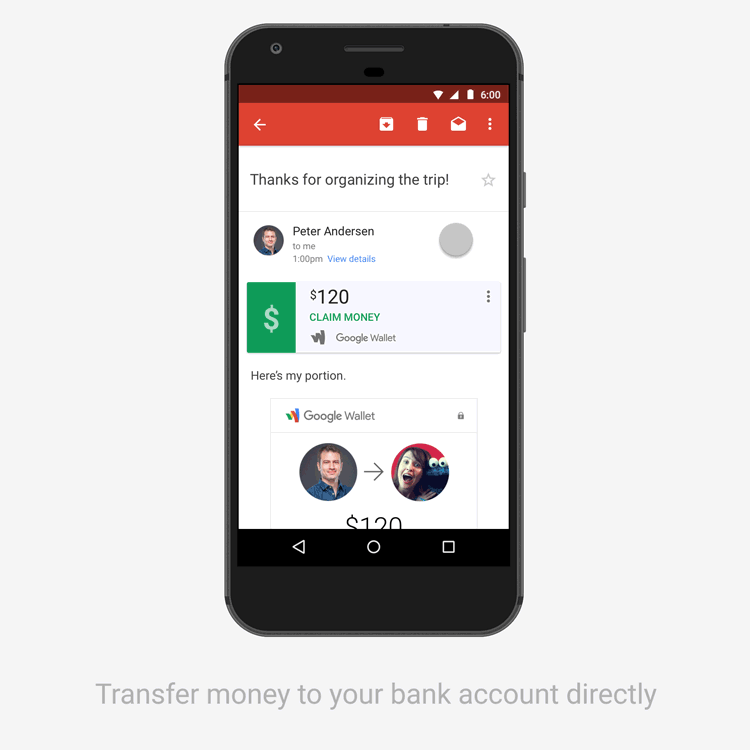 In case you thought Google could do nothing else to make Gmail more useful, you were wrong.  It has learned a new trick by adding a new payment hub which will allow you to send and receive $$$.  
This can be done via an attachment where you can send $$$ using Google Wallet.  You'll be able to add memos to remind you where you're sending cash to or why you're getting it for your records.  You and your recipients don't need be a Gmail user as they can use their bak account.
The news was announced yesterday and will be arriving to the app for both mobile and desktop versions in the very near future.  Who's looking forward to utilizing this?