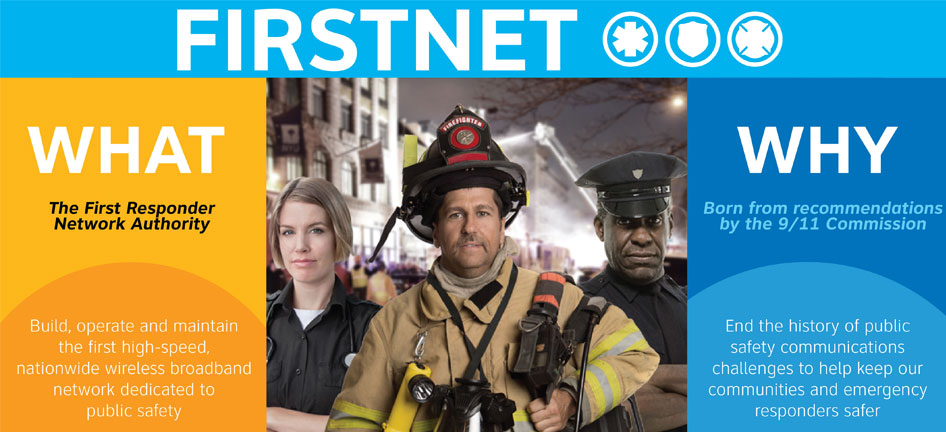 Last week, AT&T announced a new initiative towards the realm of public safety. They've teamed up w/ the First Responder Network Authority (FirstNet) to better build out a broadband network for 1st responders like Police, Fire, and EMS. This will help them better communicate across the agencies and jurisdictions across all 50 states including District of Columbia, rural communities, and tribal lands.
AT&T will be cranking out $40 billion over 25-year contract to build, deploy, & maintain the network. This team-up will help create 10,000 jobs over the next years via FirstNet.
So if you're a 1st responder, your network is about to get a whole lot better.