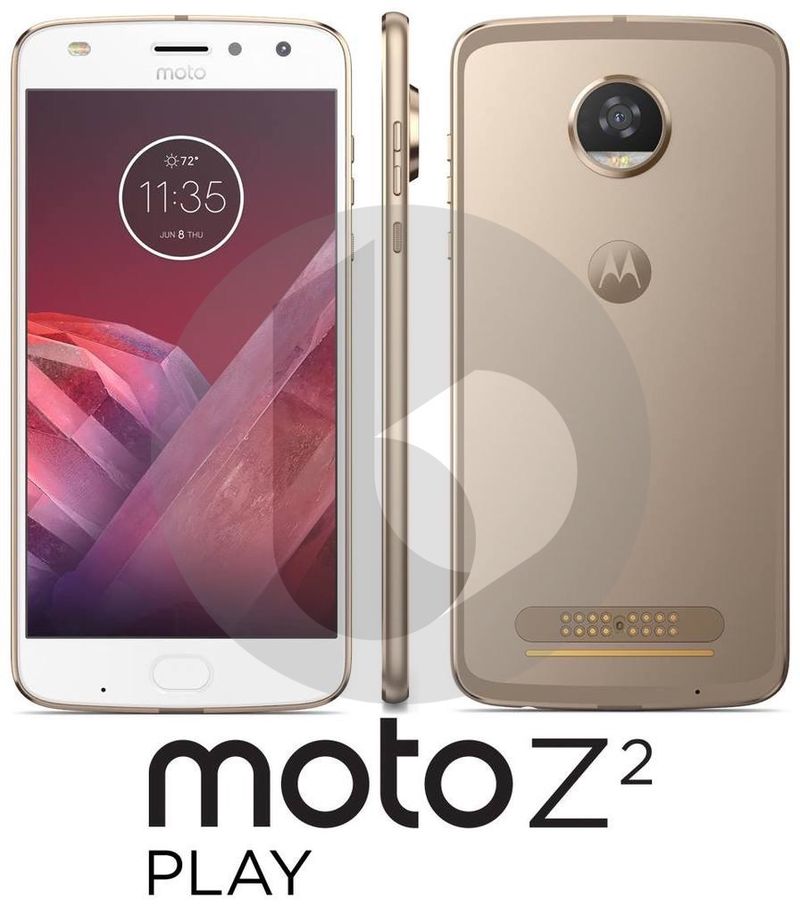 Looks like Motorola is ramping to unveil their new line of Moto Z devices.  First, we had a leak of the dual-camera sensor will look like on the Moto Z2.  And now, thanks to the folks over at TechnoBuffalo, we have an idea of what the Moto Z2 Play will look like.  
As you can see from above, it more or less looks the same as last year's model.  You got the newer, more rounded fingerprint reader on the front, no front-facing flash, a thinner body, an even bigger camera hump, retains the Gold + White color scheme, and the MotoMod pins on the rear.  
I'm just hoping that the slimmer body doesn't make for a smaller battery.  I pray that they didn't tamper w/ that battery.  As long as they beef up the camera and keep that 3510 mAh battery, this may be the most underrated device of this year.  Just like last year's model was.
So who's getting ready for this one?