I think we can all admit that the G5 wasn't the best execution of a modular device. But as a flagship, It was a stellar phone. The problem is that they focused all of their marketing on their modularity and really nothing else.
They definitely learned from their mistakes and made sure to focus on basics and fine tune a lot fo the stuff they already have. Previously, the G-series just gets the OK features/specs and the V-series gets all of the good stuff. This time around, it looks like G-series is getting some love now too. Finally!
We've been playing w/ the pre-production unit for a month and then got the official review unit a few weeks back. We've gathered enough of an experience to tell you all about it. Welcome to the new-and-improved LG flagship w/ the G6.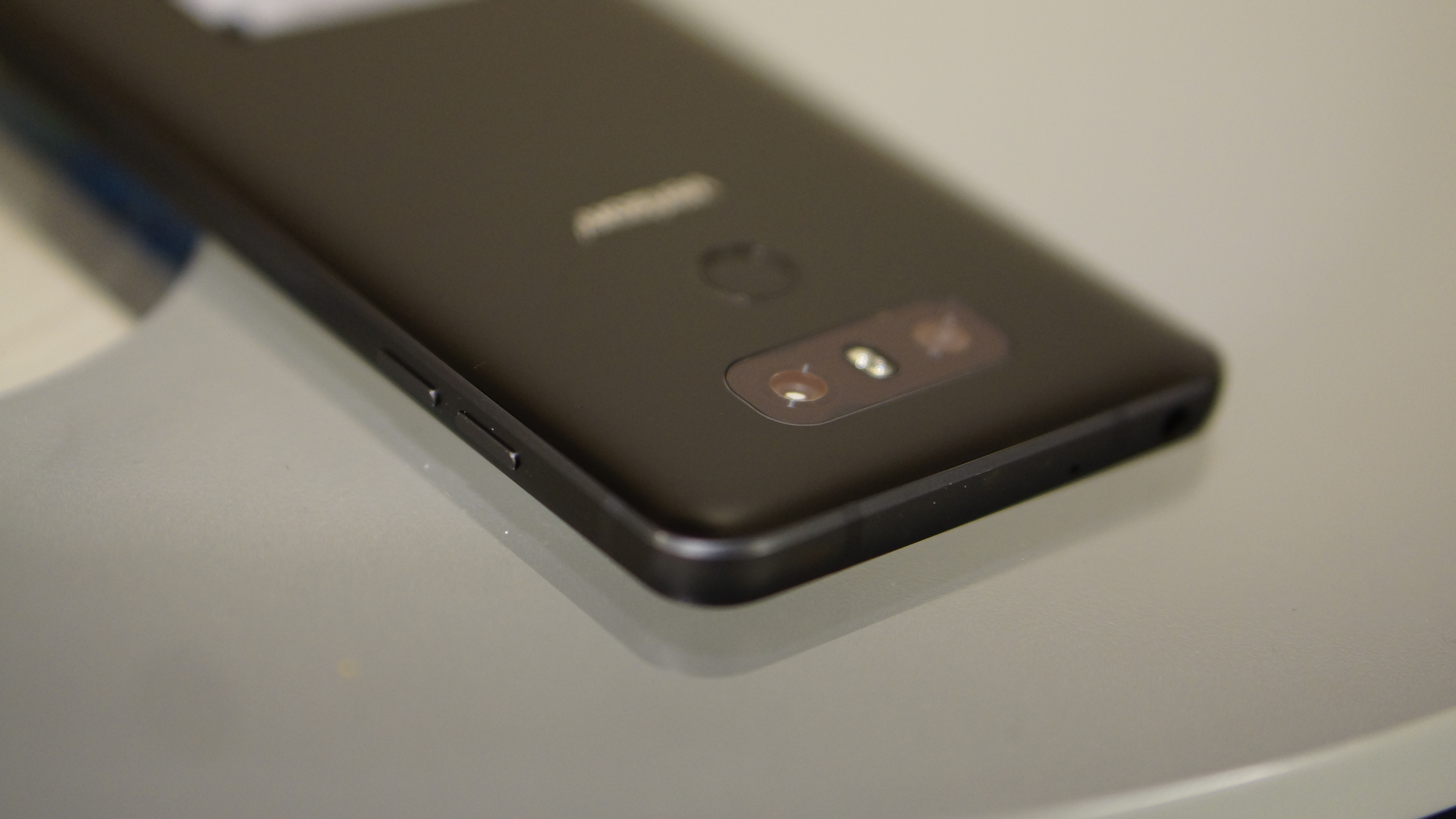 LG ditched the nicely painted plastic for the high-end treatment of glass & metal. More specifically, a metal frame underneath glass that feels just perfect in the hand. Not too much weight involved but just right.
LG made a big phone w/o making a big phone if that makes any sense. They put a 5.7inch display on a device w/ a 5.3inch-sized device making the front all screen. The QHD IPS panel looks amazing w/ good colors, deep blacks that blend into the dark bezels, and great viewing angles. Never any complaints about LG's displays since they make awesome TV panels as well.
You may see the spec sheet and other folk talks about the 16:9 aspect ratio. This means that everything outside of that will have the black bars on the side. So this means fullscreen YouTube won't take up the entire display. So if you use your phone to view media a lot, keep that in mind.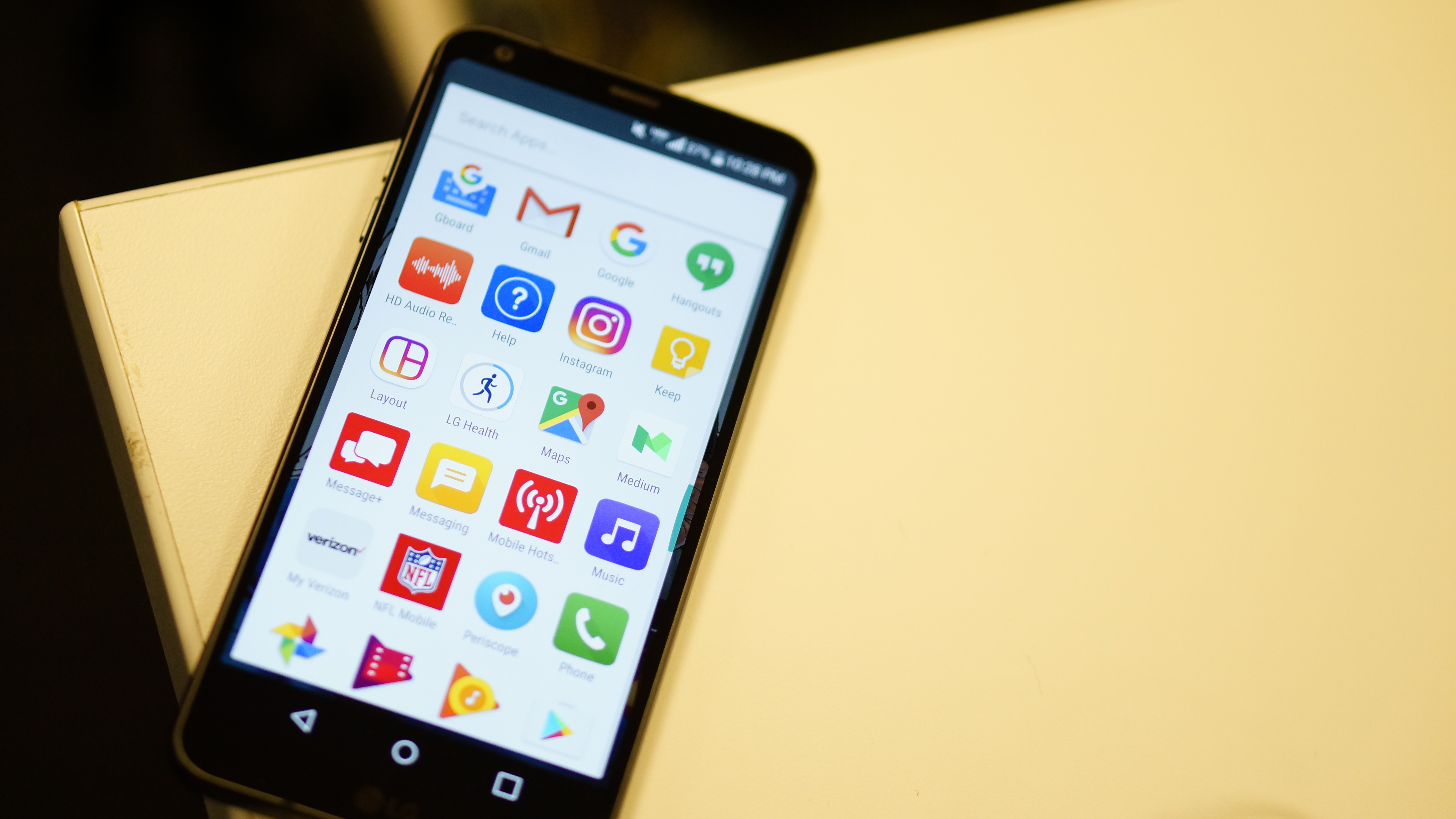 5.7inch QHD Plus IPS display w/ FullVision, Dolby Vision HDR, & 564ppi
quad-core Snapdragon 821 CPU
4GB of RAM
32GB of storage expandable via microSD
Android 7.0 w/ Google Assistant
13MP standard f/1.8 sensor + 13MP wide-angle f/2.4 sensor + OIS
5MP f/2.2 wide-angle front-facing sensor
IP68 dust/water-resistant
Shock Resistant with MIL-STD-810G
3300 mAh battery + wireless charging
Under all of the glass & metal rests a quad-core Snapdragon 821 processor coupled w/ 4GB of RAM and 32GB of storage. While other flagships this year will more than likely run Snapdragon's 835 CPU, the 821 runs just fine during our time of testing. That's w/ recording a good amount of video, gaming, emails, and streaming YouTube & Tidal Hi-Fi w/ tons of apps open.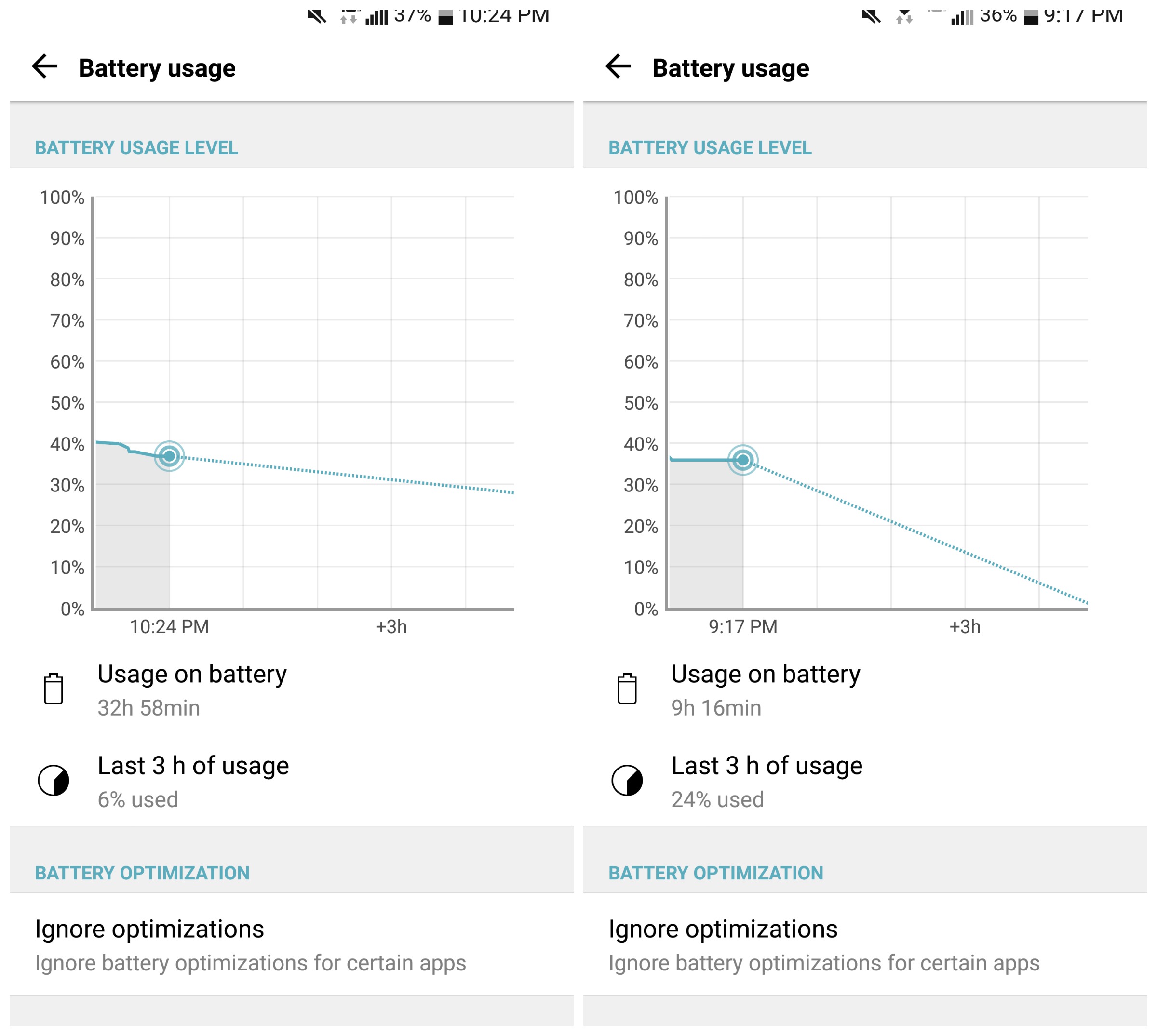 Also hiding in its shell is the 3300 mAh battery. It's been a while since LG didn't allow you to swap out batteries but w/ the switch in design & the times, it was bound to happen. Whatever the case, you definitely won't have to worry about this battery being​ easy to kill. I was able to get close to 10 hours on heavy, 12-15 hours w/ moderate, and about a day and a half on light usage. So you got those good numbers along w/ Quick Charge 3.0 for a speedy recovery.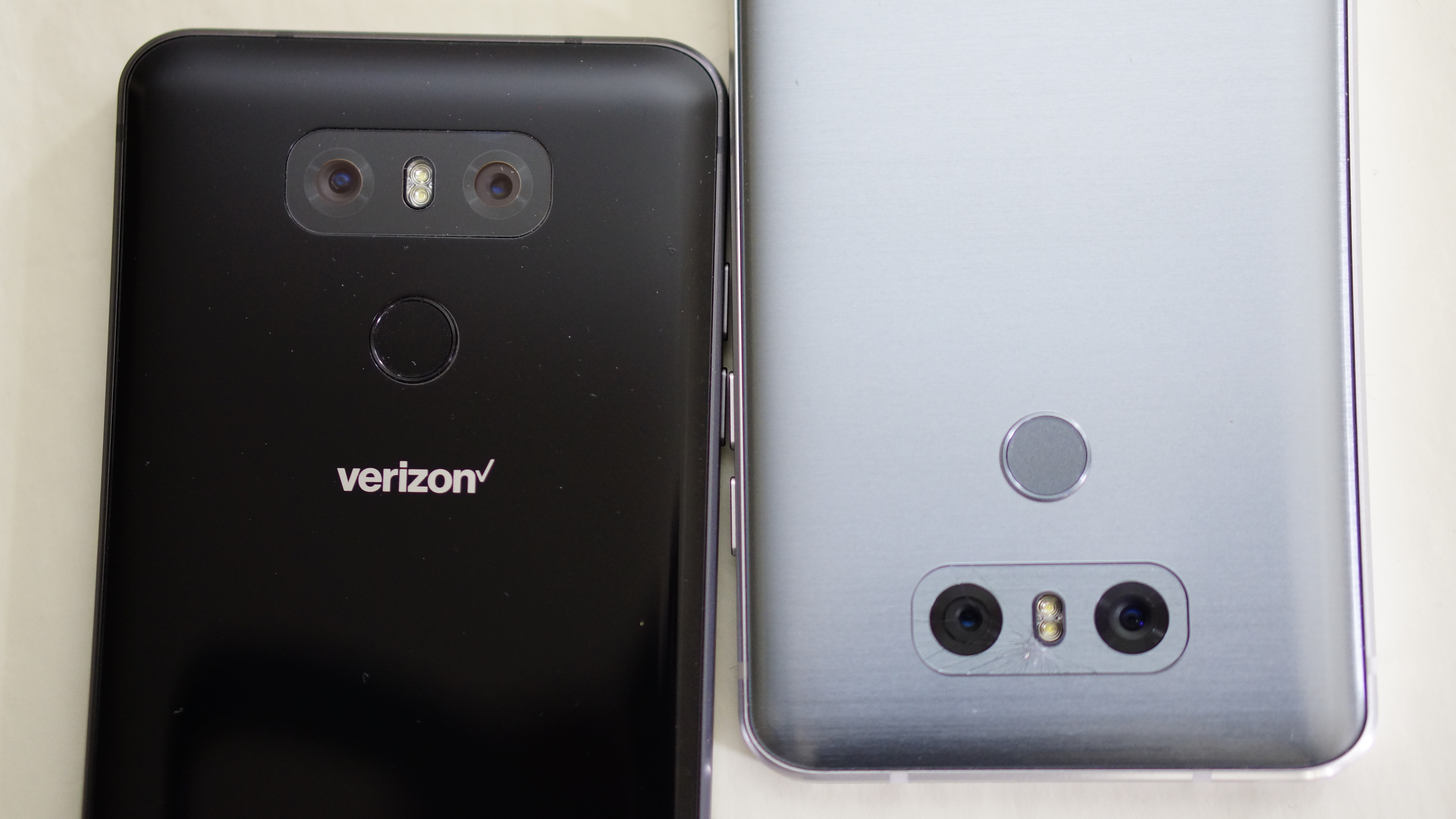 LG kept the dual rear shooter party going w/ the G6. We have 2 13MP cameras w/ a standard f/1.8 lens and a 125-degree wide-angle f/2.0 lens. While the front-facing camera got downgraded from an 8MP to a f/2.2 5MP w/ wide-angle options.
The shining feature of the shooters is the Square Camera app (which needs to be in the Play Store). The app allows you to take a photo while still being able to see the preview as well as take 4 different photos in a grid format like a built-in version of Instagram's Layout app. Very nice!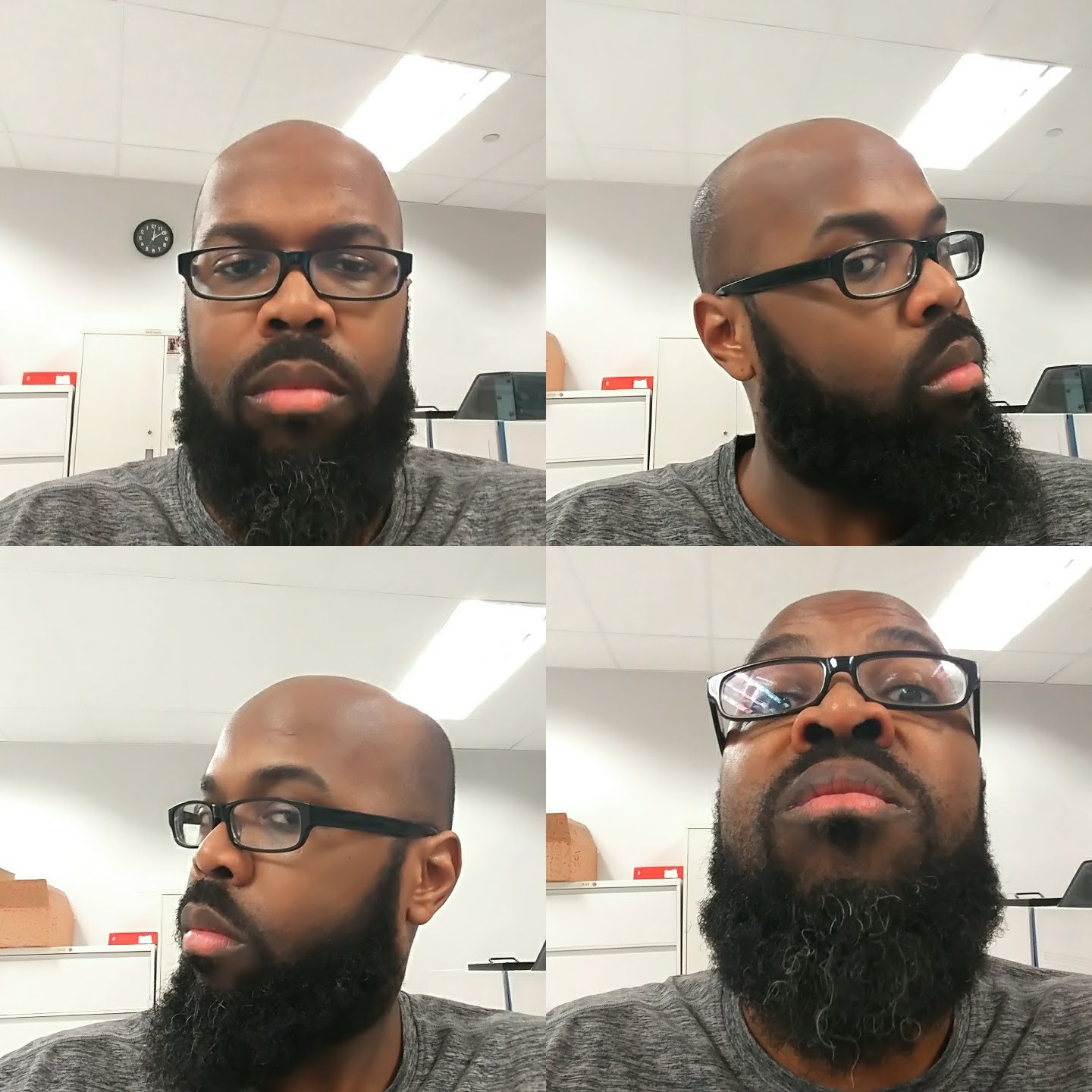 After all of the photos that I've taken, I've gotten some really good shots and video as well. Our contributor Carlos loved it when we took a real photo shoot but I have never been completely sold on LG cameras being the best of the best and my views remain the same. But let's not divert from the fact that these are still really good cameras.
The G6 prides itself on its rear dual cameras and they are pretty good. When I think of great though, that category is still slated for the likes of Apple & Samsung. We will definitely pit these shooters against the other flagships coming this year.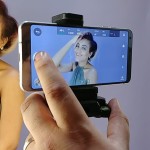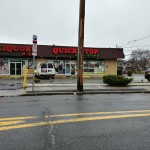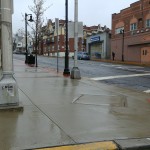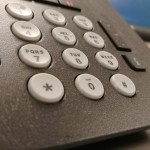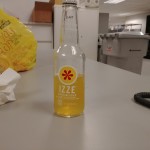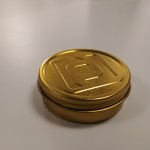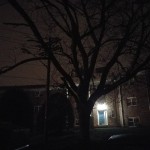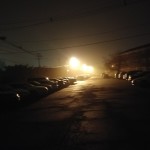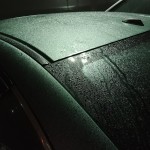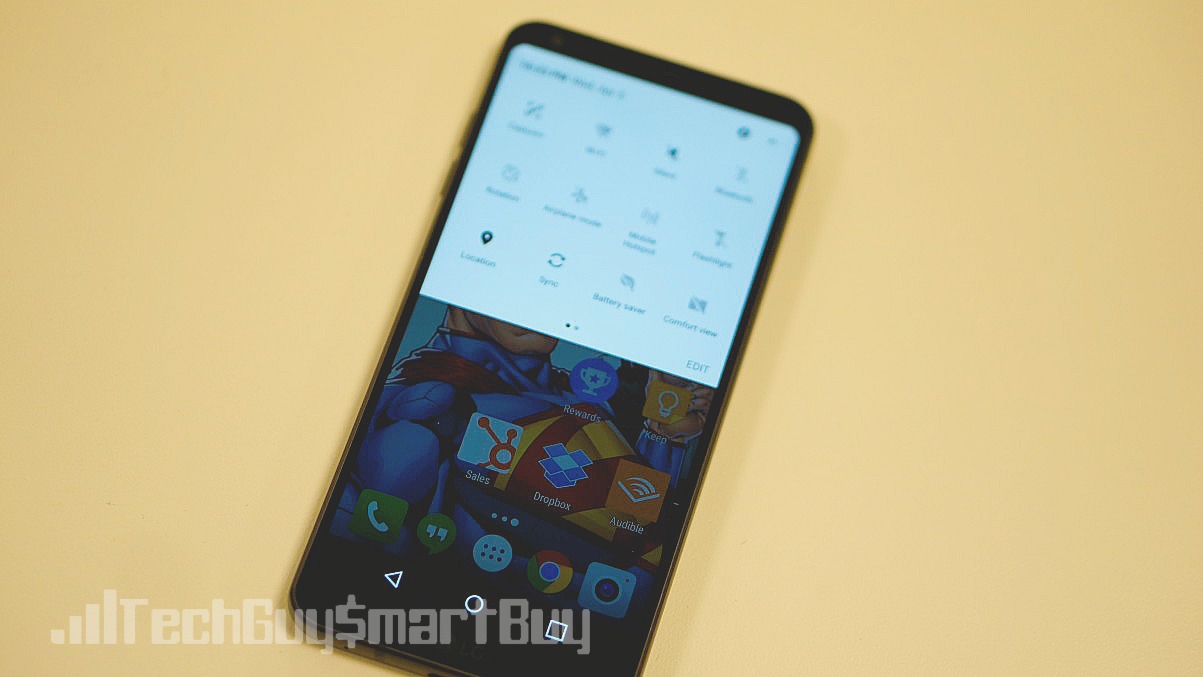 So this brings forth an even lighter form of LG's UX along w/ Android 7.0 Nougat. And like the V20, this brings forth Google Assistant natively like on the Pixel. Of course, you have the usual bloatware onboard present but that's just what it is.
You still have KnockON, more native customization options, and Capture+ screenshot feature. LG is becoming anti-app drawer as it is not present by default as you'll have to dig through the Settings to activate it or grab a Launcher. Other than that, there isn't much else to really divulge into.
The overall experience is a bit closer to a better native offering. I was almost able to rock it for a few weeks before installing GBoard + the Google Launcher which would've been setup immediately.

Goodbye gimmicks, hello to a new premium standard for LG.
TG 2 Cents
Despite the mixed reactions from the G5, the G6 is not that. Definitely not missing the G5 but the G6 is a lot more ergonomic than the V20. The only thing missing is the Quad Hi-Fi DAC that the overseas version of the G6 has. LG knocked the G6 out of the park by beefing up the foundation and sticking to the basics. Great job and a great comeback. The question you have now is: do you buy the G6 or wait for the Galaxy S8? Keep in mind that the G6 is about $125 cheaper than the S8.
Huge thanks to Verizon for supplying us w/ the hardware.