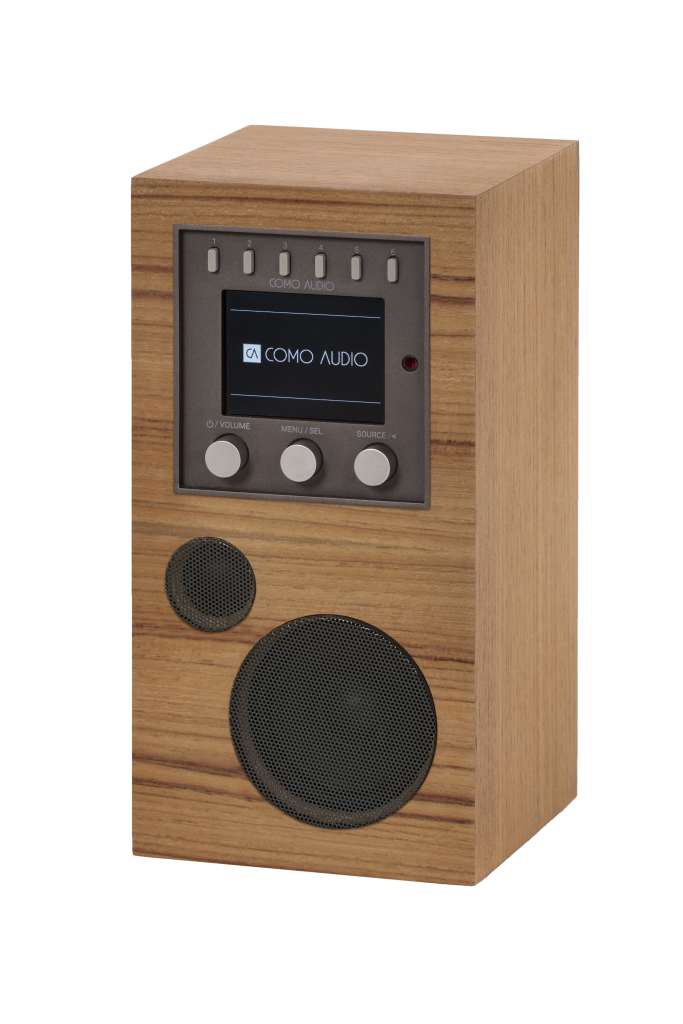 Yesterday in NYC, Como Audio unveiled their newest lineup of high-end speakers to the world w/ the Amico & the Musica.  Last year, they introduced us to the small yet powerful Solo and the Duetto for even bigger sound.  
Let's start off w/ the new flagship speaker: the Amico.  Yes, it looks like the Solo redesigned to stand upright but there is more than meets the eye.  It is a battery-operated speaker w/ all of the features/specs from the Solo.   Like a 2.8inch touchscreen display, FM radio w/ external antenna, Internet radio, Spotify Connect, Bluetooth, NFC, Wi-Fi, adjustable EQ, and support for a variety of streaming services like Tidal, Amazon, Spotify, Google Play, & more.  
Inside, you have a rechargeable Li-on battery that lasts up to 8 hours per charge, a rear bass port that doubles as a carrying grip, a 3inch custom 4-layer voice coil woofer, and a 1 3/4inch dome tweeter w/ a multitude of ports like a USB, analog audio, speaker + headphone out, line out & aux in.  All of this within a Teak wood veneer w/ marine -grade plywood for weather resistance.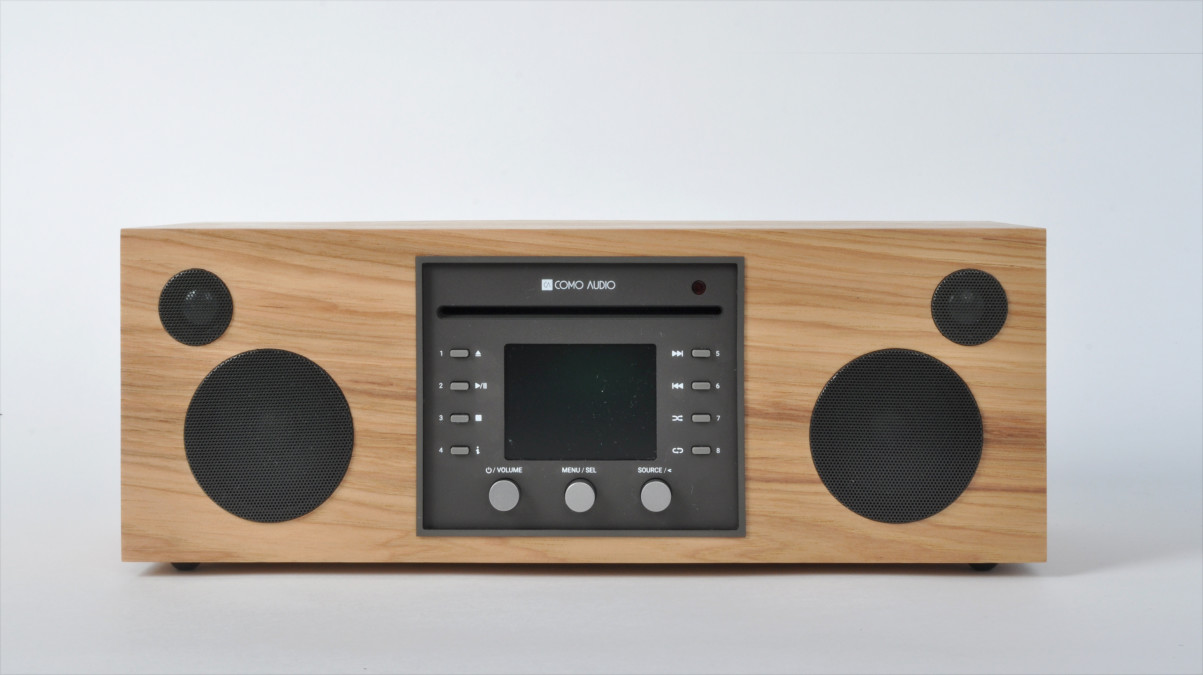 While the new Musica is like the larger Duetto for the most part.  You got the obvious addition of a CD player which sounds like a head-scratcher but hear me out on this.  You can create a multiroom setup like Sonos and have the CD playing throughout all the Como Audio speakers in your home.  Nice, right?  
Along w/ that, you have a 3.2inch touchscreen display, FM radio w/ external antenna, Internet radio, and everything the Amico has but also adds an optical input, USB port, 2 aux in, Ethernet port, and a new remote to support the new CD player.  The internals offer 2 3/4inch soft dome tweeters & 2 custom 3inch custom 4-layer voice coil woofers along w/ 30-watt per channel Class D stereo digital amplifier.  All of this, within a half inch thick wood cabinet.  
The Amico comes will cost you $399 while the Musica comes in white, black, or wood and will cost $599 on Kickstarter.  Those who actually hop on Kickstarter can save some $$$ when you grab one early.  Act fast as they have already met their goal in less than 24 hours.  Both will be available to all sometime in October.