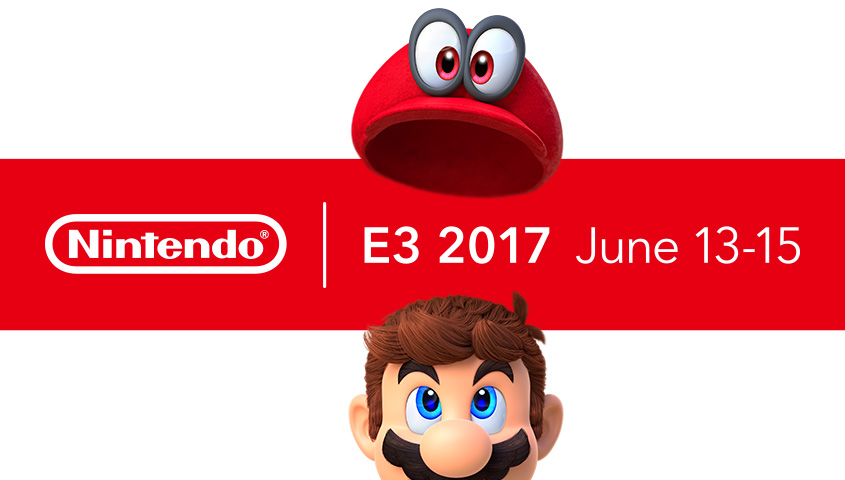 Now that Nintendo has got their swag back w/ the Switch, time to see what the next phase of games they have come that way.  In the meantime, they can hopefully make these consoles fast enough so everyone can get one.  We highlighted about 6 of the newer games announcements in trailer form below.  
Super Mario Odyssey
Kicking things off w/ the new flagship title, Mario Odyssey.  We have a release date as it is actually set to arrive this year - October 27th to be exact.  The new trailer shows off more levels and gameplay action.  The highlight would be his magic hat Cappy, that can control the bad guys w/ their new Capture move.  Looking better & better. 
Metroid Prime 4
Samus finally comes back to Nintendo in her own game in the form of Metroid Prime 4.  Unfortunately, there is no other real news about the game.  No real trailer, screenshots, or a release date so we can peg it to arrive sometime in 2018.  The good news is that she's coming and it will hopefully not suck.  
Kirby
Everyone's favorite pink creampuff, Kirby, lands on the Switch as well.  You get to see some gameplay in the trailer above which shows off his ability to now get cool w/ enemies instead of eating them as per usual Kirby games.  Looks cool but it ain't coming until 2018 though.   Bummer.  
Yoshi
Since Yoshi has gone Hollywood by becoming his own big name in the Nintendo Stars.  He too is coming to the Switch.  This is maybe a sequel to Wooly World as this game also appears to be set in a world made of cardboard.  The interesting part of the game is where you can flip over the 2D levels to the other side.  
Rocket League
Yeah.  Rocket League is coming to the Switch as well.  And not in 2018 either, like this holiday season.  This will bring forth some exclusive cars & items to the Switch.  Since the game offers cross-network play so hopefully this can bring forth some battles against PS4 & Xbox gamers.  
The Legend of Zelda DLCs
The original flagship game of the Switch, the Legend of Zelda, is getting expansion packs for this year.  Breath of the Wild is getting 2 DLCs w/ both of them arriving this year.  This will include new gear, modes, & campaign-based add-ons.  You got the Master Trials coming on June 30th and the Champions Ballad arriving this holiday.   I hope you're not finished w/ Link yet because Nintendo isn't.  
So who's looking forward to all that Nintendo has to offer the Switch?