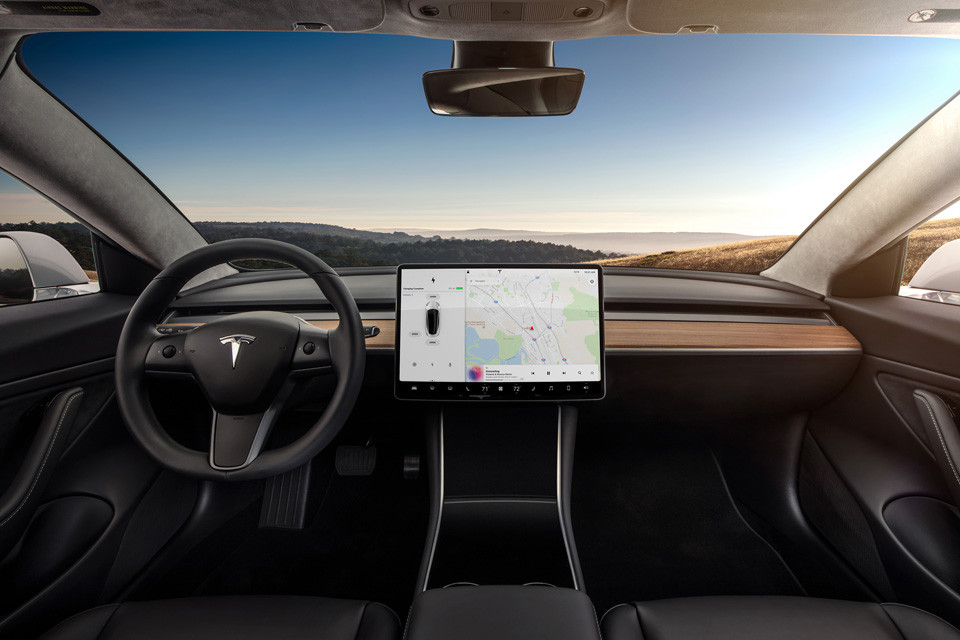 On Friday evening, Elon Musk & Tesla handed off 30 Model 3s to their 1st buyers and blessed us all w/ all of the info that we were missing at the official unveiling.  Despite it being cheaper & a bit smaller, this is still a tech-heavy car w/ 10,000 unique components, 8 cameras, & 12 ultrasonic sensors.  
We got a look at the final at the interior of it and it is pretty bare compared tot eh Model S.  You just got a single 15inch LED touchscreen panel in the center that handles everything from the speedometer to the navigation to climate control & more.  
Now for the 3 things we learned from Friday's event:
Official Pricing: 
The Model 3 starts at $35,000 for the standard version which offers a 0-60MPH in 5.6 seconds + a 220-mile range.  A longer range version of 310 miles that goes 0-60MPH in 5.1 seconds will cost you $44,000.  
Estimated Time of Arrival:
If you didn't reserve yours by now, its gonna be a while before you get one.  Tesla states it can take anywhere between 12-18months to get one.  So if you order one now, you probably won't get it until like the end of next year.  So patience is a virtue for this case.  
All Wheel Drive Model 3:
If the standard single motor ain't your cup of tea, there will be a dual motor all-wheel drive version coming next year.  This will be the Performance Model 3 as it will go into production sometime next summer.   Other than that, we don't know anything else about this.   
If you want to see the full details of Tesla's Model 3 handoff, you watch the 15-minute video below in its entirety.