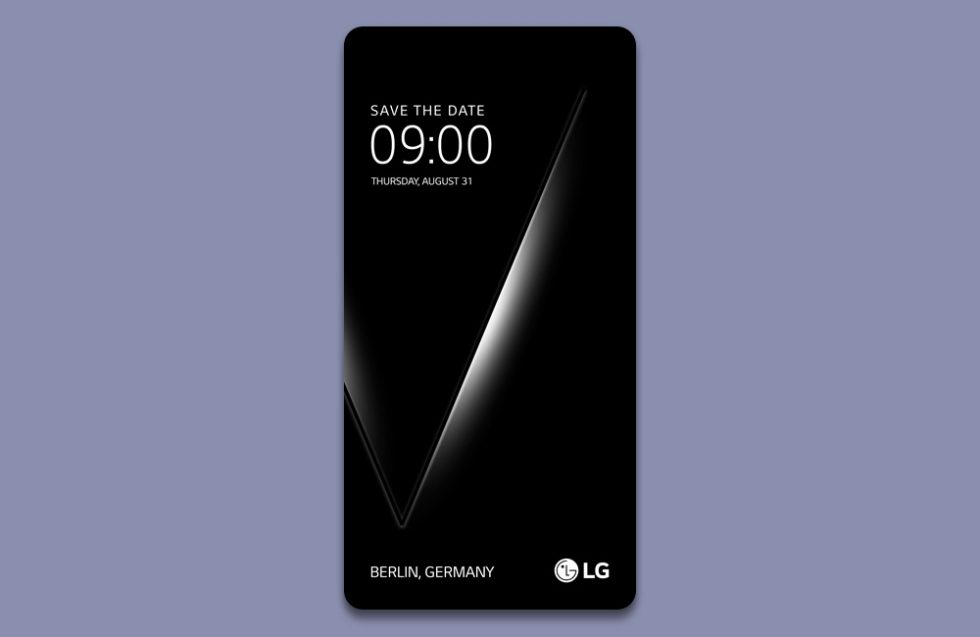 Last week, LG sent out invites to a press event out in Berlin for IFA 2017.  Since we're approaching fall, the event will be none other than for the LG V30.  Other than seeing the V within the display above, that's all we have in regards to confirmation.  
In regards to leaks, however, we have a bit more intel in regards to the direction they may take for their fall flagship.  This should be the 1st time LG will utilize their awesome OLED display that they make for their TVs on a smartphone.  Renders also show off a slide out secondary display that's bigger than previous V-series to show off a keyboard, search results, navigation directions, and much more.
Mind you that the leaks were from an earlier concept so things may change a bit for the final design of the V30.  Typically, the V-series is their prosumer smartphone w/ control over the photos/videos, and other media.   
Who passed on the G6 and waited for the V30?