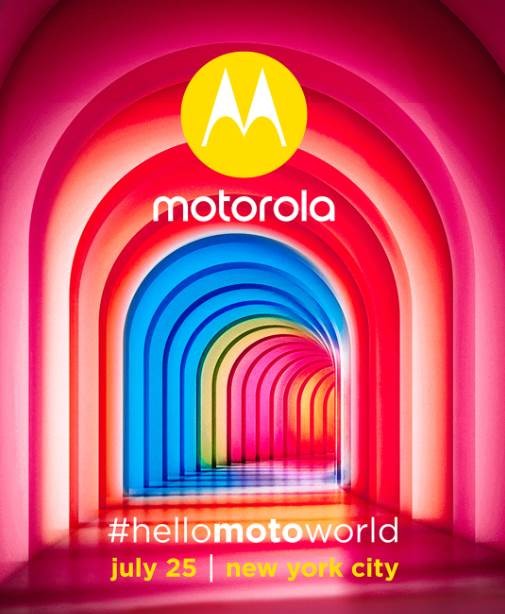 Yesterday evening, Motorola sent out invites for their upcoming event in NYC  dubbed #hellomotoworld on July 25th.  This will be the unveiling for several of their smartphones set to grace us later this year.  
For starters, we expect the 4th-gen Moto X dubbed the Moto X4.  This will now be hailed as a mid-range device supporting Google's Project Fi.  It is said to tout a Snapdragon 630, dual cameras, and IP68 dust/water resistance.  And also anticipated is the 2nd-gen Moto Z Force or the Moto Z2 Force.  The only thing we know about it is that it will no longer be a Verizon exclusive.   
Other than that, we're not sure what else Moto will have up its sleeves.  Hopefully, we can get some cool new Moto Mods to go along w/ everything.  So mark your calendars and stay tuned for more info on that day – or here for more leaks of what to expect.