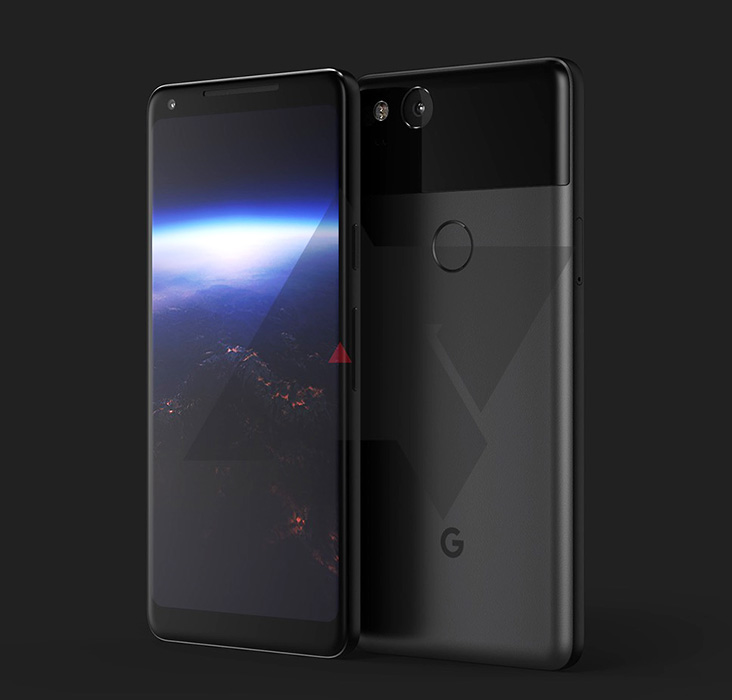 Yesterday, the folks over at Android Police put out a report along w/ an image of what could be the final version of the 2nd-gen Google Pixel XL.  The details within the report put a previous rumor to bed of there being 2 versions of the XL (one by HTC & one by LG).  Looks like LG won Google's hearts yet again.
This looks like a great sequel and the perfect merger of the display on the G6 & the S8.
The new XL is said to offer a 6inch AMOLED display from LG w/ a 2:1 ratio along w/ a squeezable bezel a la HTC's U11.  Maybe Google had HTC & LG collaborate a bit?  The display looks almost flat until you see a sight curve at the edges.  This new spin on the display makes last year's boring design look a whole lot better.  The rear fingerprint reader & 2-tone/2-material rear remains intact.
There were talks of the new Pixel XL offering a dual camera layout but instead we just see a larger camera sensor involved.   Unless they added new tricks, they don't need to mess w/ the camera at all.  I love and prefer over other Android flagships (even the S8).
If the new Pixel XL looks like this, who's picking one up or do you refer last year's look?  Sound off.