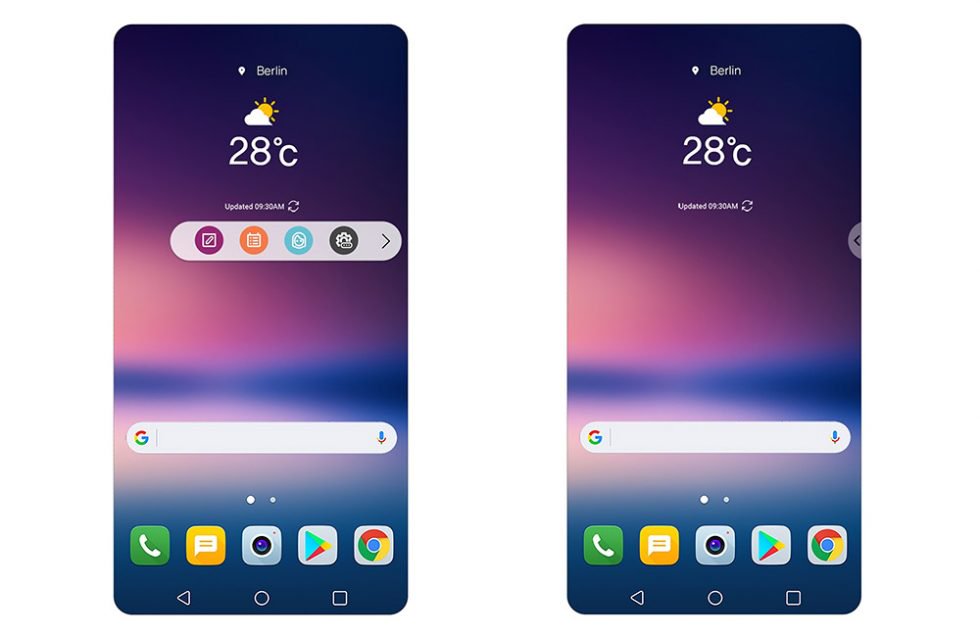 We're officially entered the season for the flagships for the 2nd half of the year.   First up we have Samsung and then we have LG.  Yesterday, LG dropped a peek at what to expect from their UX on the upcoming V30 smartphone.
For starters, it is said to look similar to that of the LG G6.  And 2nd of all, LG is ditching the whole 2nd screen thing from previous years.  Instead, we will see a software version of it in the form of a floating bar.  It can be utilized anywhere and can access apps as well as actions.
This will be apart of their new 6.0 UX made to work better w/ their 18:9 OLED FullVision display.  It will also include a new camera app called Graphy which is a manual mode that allows you to copy the style of professional photos via presets.  Since its a manual mode, you will have access to change the white balance, shutter speed, aperture, & ISO.  And lastly, you will get a more things seen on their always-on display like clocks, quick tools, music player, and more.
These are all additions to the same UX from the G6 at the end of the day.  I'm curious to what more will the V-series offer now that the G-series has their features.  We shouldn't have to wait too long to find out.