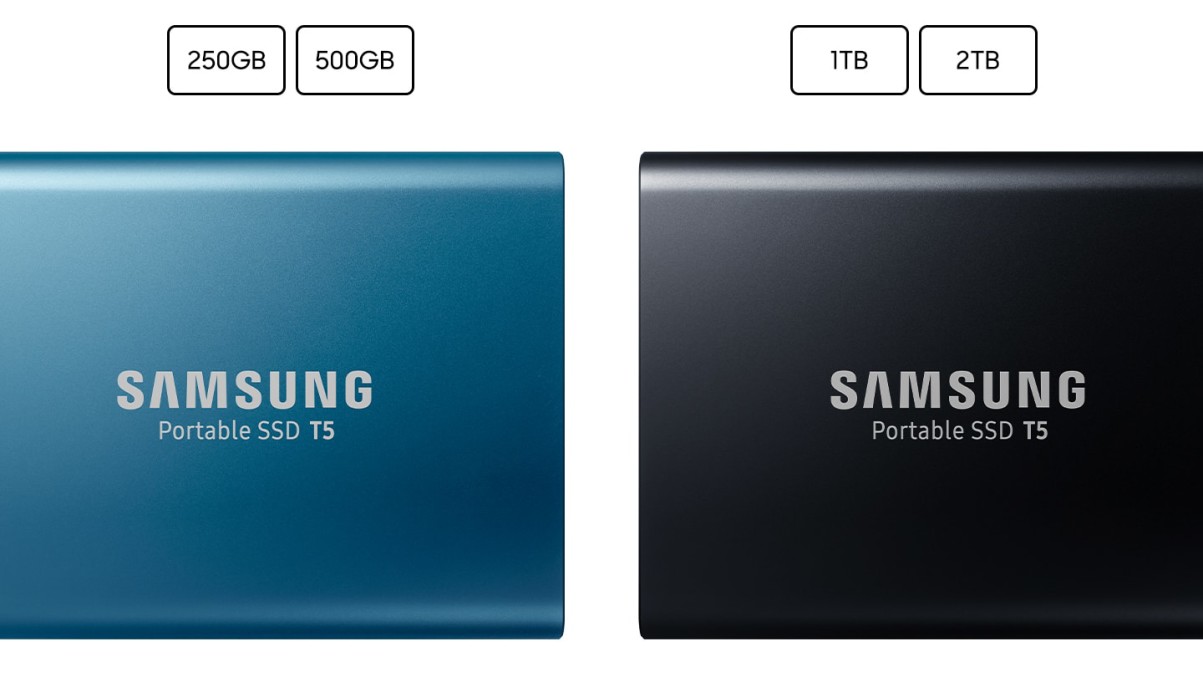 Gotta love when technology gets proven and the prices drop on good tech.  Take SSDs for example, they used to be really expensive and now things are getting a lot more affordable.  Like the latest portable SSD from Samsung w/ the T5 SSD line.  
The new T5s retains the same small, lightweight design comprised of a shockproof aluminum shell that's shock resistant on the inside as well to handle drops up to 6.6ft.  It offers transfer speeds up to 540MBps which is 4.9 times faster than your standard external HD.  You got USB-C to USB-C or USB-A w/ AES 256-bit hardware encryption w/ password protection to work on multiple OSs.  
The new T5s has storage options of 250GB ($130), 500GB ($200), 1TB ($400), & 2TB ($800) w/ a new Blue color for the smaller storage sizes.  Most people will be fine w/ a 500GB or 1TB size as creatives might need to pony up for that 2TB size & price point.  
So which one are you picking up?