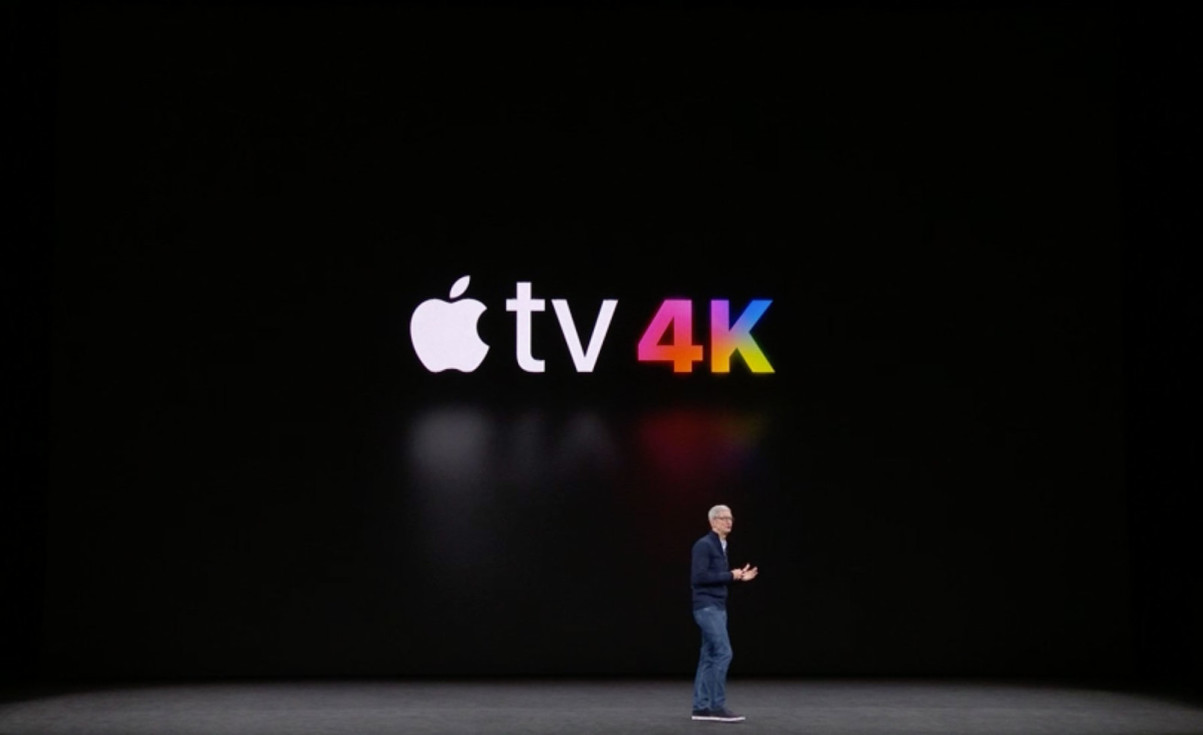 Apple is catching up on all sides of their product inventory today as they now acknowledge 4K outside of the iPhones & Macs.  Give a warm welcome to the Apple TV 4K: their new powerhouse for your living room.  
It will have just as much power as the iPad Pro as it will need it.  We're talking a triple-core A10X + 3GB of RAM to handle the power to stream bigger 4K files.  Not only will it support that lovely 4K quality but it will also handle HDR10 & Dolby Vision for HDR video.  Along w/ that, you'll have an updated Siri Remote to do more w/ your voice in what you want to watch.  
Also, Apple has teamed up w/ the bigger Hollywood Studios to offer you 4K movies at the same price as an HD movie.  So if you bought any HD movies, it will get updated to 4K HDR for free as well.  Now that's dope.  Apple TV 4K will work w/ Amazon Prime Video & Netflix in 4K as well as watch sports live via ESPN Now.  So hopefully you speeds faster than the basic 15Mbps at home to truly enjoy this.  If not, now is a good time to upgrade if you're interested in this or any other 4K content at home.  
The 32GB version will cost you $179 while the 64GB version will cot you $199.  You can pre-order the Apple TV 4K this Friday, September 15th and will be available the next weke later on Septemb er 22nd.  Not bad.  Who's buying one?